6 Views
Top 10 Cars for a Road Trip
May 9th, 2014 12:22 PM
Share
We're committed to finding, researching, and recommending the best products. We earn commissions from purchases you make using links in our articles. Learn more here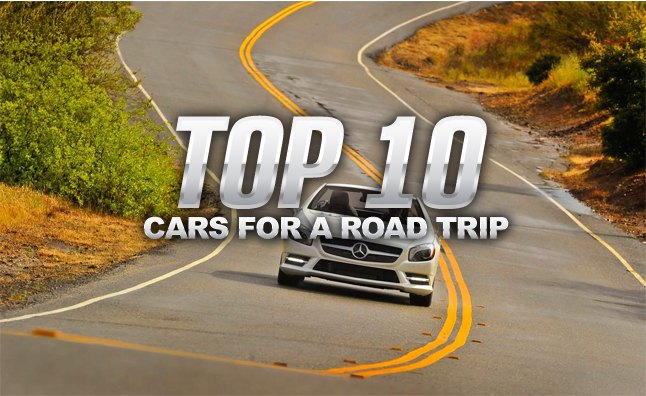 The winter was a real bastard. If you reside in or even just passed through the northern part of America at some point during the last four months you know exactly what I'm talking about. As the saying goes, fool me once, shame on you, fool me twice, shame on me. But fool me 87 times and you're a total jerk. Do you hear me Old Man Winter?! Having survived one storm after another, the devastation of multiple polar vortices (whatever the hell they are) and mind-numbing, frost-biting, extremity-blackening cold, the season is finally winding down. At long last the sun is starting to shine a bit more and spring is mercifully around the corner. With nicer weather within sight it's time to take a break, go on a vacation or just plain get out of town to beat the winter blues. Road-trip season is nearly upon us; are you ready? Here's a list of 10 vehicles that are perfect for taking on a cross-country drive.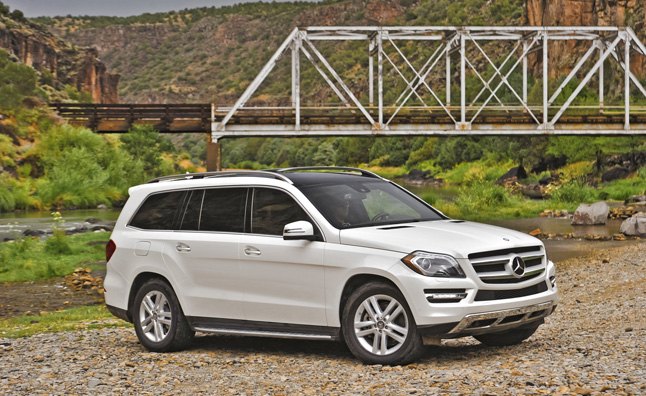 If you're going on a long-distance trip with a group of people a few things are important. Naturally interior space for both passengers and luggage is critical, as is comfort. But you can't afford to forget about fuel economy, either.
SEE ALSO: Five-Point Insepction: 2013 Mercedes GL350 BlueTEC
The Mercedes GL350 BlueTEC is a large sport-utility vehicle that's powered by an efficient and clean-running diesel engine. Displacing 3.0-liters it delivers 240 hp and a monstrous 455 lb-ft of torque. The compression-ignition powerplant is matched to a seven-speed automatic transmission and the company's 4MATIC all-wheel-drive system. As for efficiency, the BlueTEC GL stickers at 19 mpg city and 26 highway, damn-impressive figures for a gigantic SUV.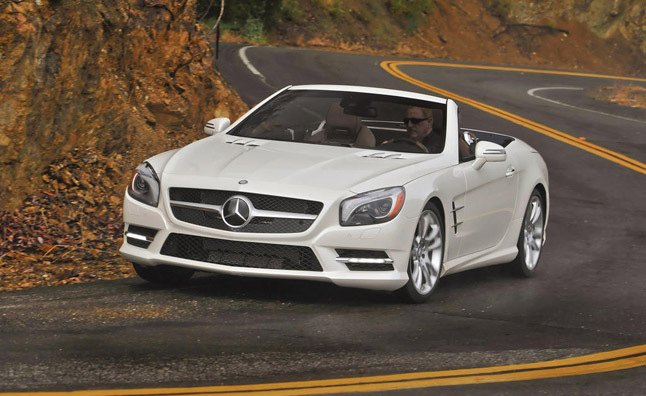 Of course sometimes you don't feel like traveling with a bunch of people. Maybe you want to go on a romantic get-away with your significant other or perhaps you can only stand to be in the presence of one other human being at a time. If either scenario is applicable to you then the folks at Mercedes have a vehicle with your name on it.
SEE ALSO: 2013 Mercedes SL550 Review
Thanks to its origami-style hard-top the SL is one part coupe, one part convertible and one hell of a luxury car, as is evidenced by its $107,000 base price. The "entry-level" SL550 features a 4.6-liter twin-turbocharged V8 engine that puts out 429 ponies, though even more muscular engines are on the menu. Like the GL it features a seven-speed automatic transmission and tons of luxury accoutrements.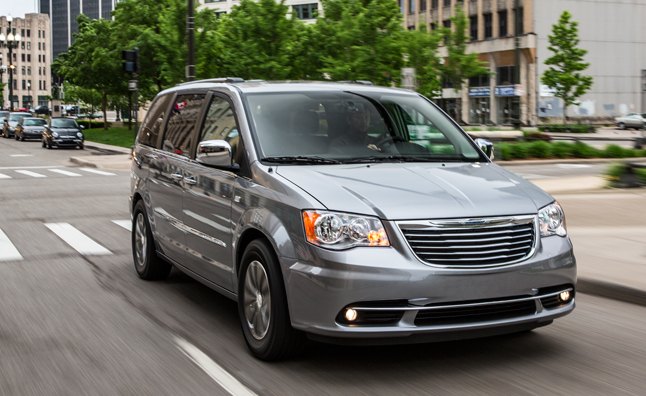 Coming down from the pricing stratosphere, we submit for your approval the Chrysler Town & Country, arguably the vehicle with the most ampersand in its name on the market today. Yes, we know minivans are uncool and yes, we know you probably don't care about them but just hear us out. When it comes to efficiently transporting people and cargo, or any combination thereof, these family machines are simply unmatched, and that's what makes them perfect for road trips.
SEE ALSO: Chrysler Chrysler Keeps Town & Country, Axes Grand Caravan
Chrysler invented this vehicle segment back in the 1980s and the company is still a leader today. The 2014 Town & Country features a 3.6-liter Pentastar V6 that delivers 283 class-leading horses and up to 25 MPG on the highway. Boom! Things just got real…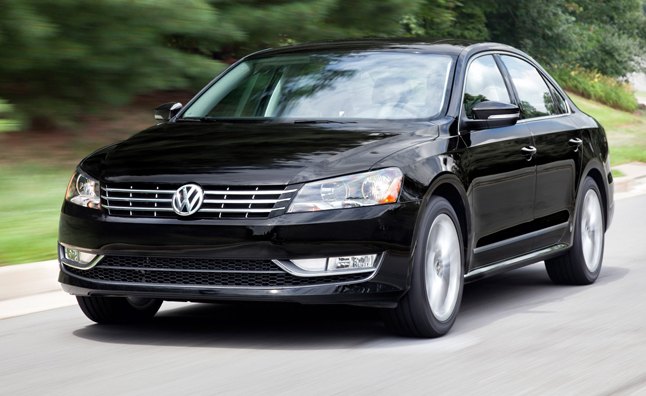 In the world of midsize sedans, the VW Passat is a bit strange. It's handsome but dull, sophisticated but a little cheap in places. It's a fine car but it lacks the panache of some competitors and the reliability reputation of others; it's sort of stuck in the middle.
SEE ALSO: 2013 Volkswagen Passat Review
But two things make this a tremendous long-distance cruiser. One, it's got a HUGE back seat and two, the car offers a super thrifty diesel engine. When matched to a six-speed manual transmission the TDI model delivers 31 mpg city and up to 43 on the interstate. That's huge. This car can digest miles like a commercial airliner. Go ahead and reach for the horizon; you can get there in the Passat TDI.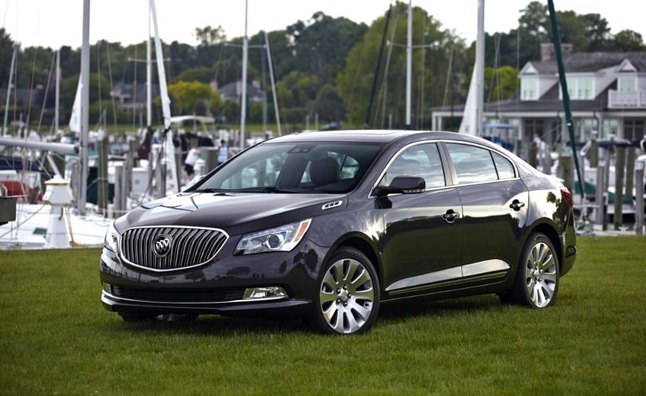 No list of road-trip-worthy vehicles is complete without a including a Buick. The tri-shield brand's LaCrosse large sedan is the epitome of an American car. It's stylish and cushy, comfy and quiet. There's plenty of room to stretch out and even take a nap.
SEE ALSO: 2014 Buick LaCrosse Review
Base price is in the neighborhood of $39,000 and that gets you a model powered by an "eAssist" 2.4-liter four-cylinder engine. This hybridized drivetrain delivers 25 mpg city and 36 on the highway, numbers that net the LaCrosse a combined score of 29 mpg. For greater performance, albeit with significantly reduced efficiency, a 3.6-liter V6 is also offered. America is spelled B-U-I-C-K.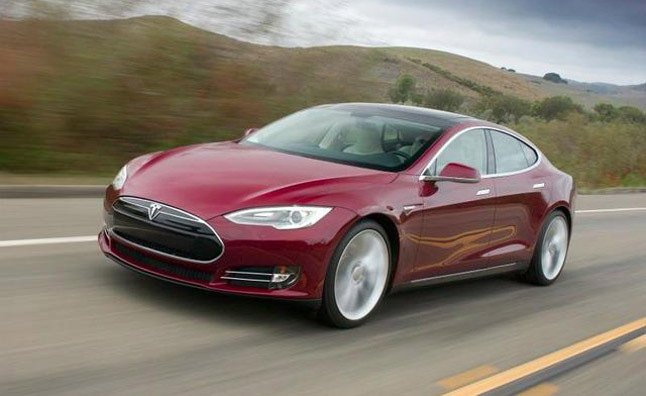 The Tesla Model S, is like, electric and stuff. This Silicon Valley luxury car is an EV that's really shaken things up in the automotive industry. But given the limitations of its battery-powered drivetrain why is it on a list of the 10 best road trip vehicles?
SEE ALSO: 2013 Tesla Model S Review – Video
Well, for starters the Model S is big, comfortable and fast. It's also quite a bit of fun to drive; important attributes of any long-distance cruiser. But what about range? Well, with the larger 85 kWh battery on board this car delivers a claimed travel distance of about 300 miles at 55 MPH (the smaller 60 kWh pack can only muster about 230 miles). Of course there are countless variables that come into play that reduce that range in the real world, but still that's not too bad. However, things really go south once the electron "tank" is empty. It takes forever to recharge the car on household current. Fortunately Tesla's coast-to-coast network of "Superchargers" provide much faster fill ups and could theoretically allow you to drive from New York to LA if it tickled your fancy. So there, an EV can kind of sort of make it on this list.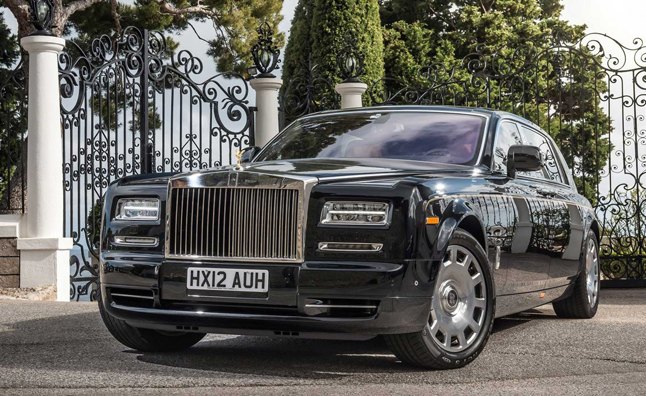 Modern cars don't get any bigger or more ostentatious than the Rolls-Royce Phantom. This British behemoth is the very definition of unbridled opulence. Its imposing grille and massive dimensions frighten lesser vehicles right out its bloody way. Have you ever wanted to sit in a tree? Slip inside a Phantom and the abundance of wood trim will make you feel like a baby owl snuggled in the crotch of a hollowed-out oak. Ultra-soft leather, knee-deep carpeting and total serenity are the main attributes of this fine machine, but don't expect it to be very fuel friendly. Powered by a 6.7-liter V12 this beast packs a 453-bhp wallop. Power is routed through an eight-speed automatic transmission, though don't expect this advanced gearbox to make it thrifty; the Phantom's combined fuel-economy score is just 14 mpg.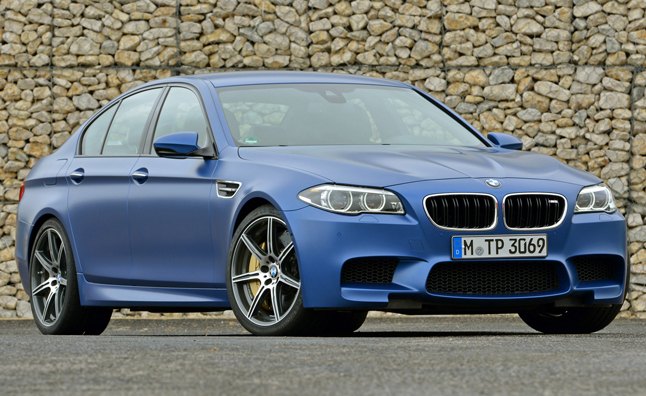 But suppose you prefer to participate instead of spectate. What if you're a type A instead of a type B? Well, there's a sedan for you as well.
SEE ALSO: 30th Anniversary BMW M5 Officially Revealed
The BMW M5 proves it's more about the journey than the destination. Today's Bavarian super-sedan is the latest in a long lineage of fine performance machines that goes back decades. This car is spacious and comfortable but also blindingly fast. If you need to get somewhere in a hurry the M5's twin-turbo V8 with 560 ponies will get you there. Just aim it carefully before you pull the trigger…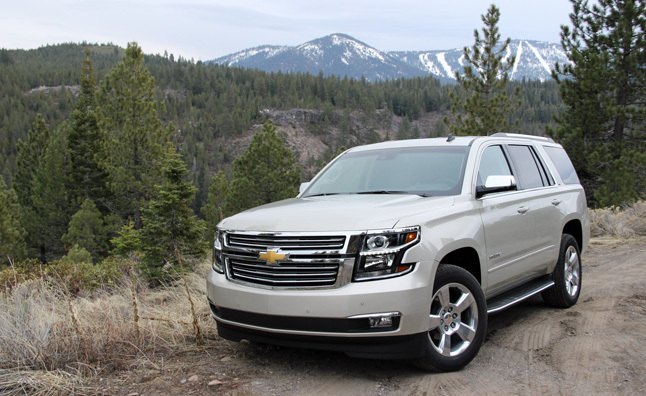 The Chevrolet Tahoe is a blue-collar vehicle that's not afraid of its truck roots or of getting a dirty. If you need to haul people and lots of gear or even tow a trailer this is one road-trip vehicle to consider. Try that doing all of that with the Phantom. A Rolls-Royce would be repulsed by the simple notion of camping or deer hunting.
SEE ALSO: 2015 Chevrolet Tahoe Review – Video
The Tahoe is roomy and comfortable inside, having just been redesigned for the 2014 model year. It's probably safe to say it's the best Tahoe ever. Powered by a 5.3-liter EcoTec3 V8 engine this truck delivers a capable 355 hp.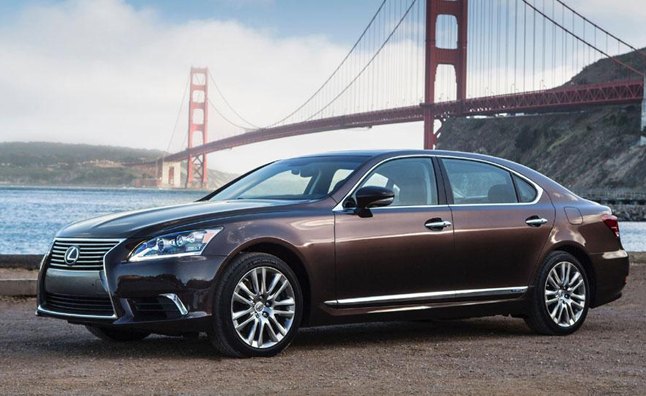 Of course reliability counts and a Toyota product is practically guaranteed to never leave you stranded. But when it comes to road-tripping, nobody wants to rough it in a Corolla. Thankfully the company also builds the Lexus LS. Large and cushy, this Japanese flagship sedan is offered with an extended wheelbase and a hybrid drivetrain. The basis of its powertrain is a gasoline-burning 5.0-liter V8. Augmented by various electronic bits, the whole system delivers a claimed 438 hp, which is good enough for a claimed zero to 60 run of just about 5.5 seconds. Coddling passengers, the LS 600h L features things like a 19-speaker sound system, reclining back seats and advanced engineering that makes it one of the most silent cars on the road today. Not surprisingly it ain't cheap. Base price including shipping and handling is 121 grand, though that's still a bargain compared to the Phantom.

Craig Cole
Born and raised in metro Detroit, Craig was steeped in mechanics from childhood. He feels as much at home with a wrench or welding gun in his hand as he does behind the wheel or in front of a camera. Putting his Bachelor's Degree in Journalism to good use, he's always pumping out videos, reviews, and features for AutoGuide.com. When the workday is over, he can be found out driving his fully restored 1936 Ford V8 sedan. Craig has covered the automotive industry full time for more than 10 years and is a member of the Automotive Press Association (APA) and Midwest Automotive Media Association (MAMA).
More by Craig Cole
Published May 8th, 2014 2:49 PM
Popular Articles
Latest Comparisons
Car Buying Tools