1 View
Jeep Cherokee Recalled Over Fire Risk
December 18th, 2015 10:42 AM
Share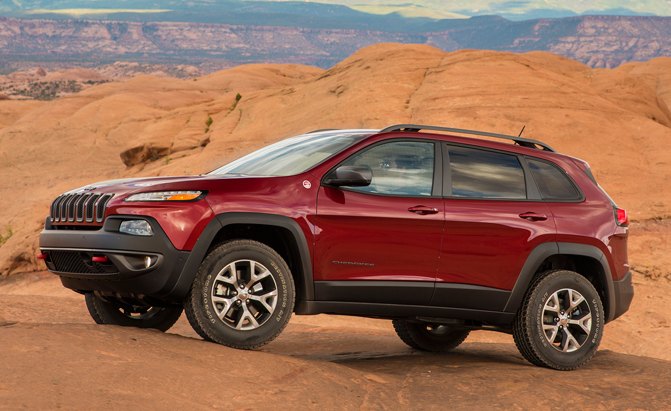 Jeep is calling back about 56,000 Cherokee crossovers over a risk of fire.
In the affected units, a water leak in the tailgate can cause an electrical short that can lead to a fire. According to parent company FCA, no fires or injuries have been reported, though two customer complaints did initiate the process.
The affected Cherokees are from the 2015 and 2016 model years and were built between February 18 and September 10, 2015.
SEE ALSO: Feds Increase Scrutiny on Jeep Wrangler Wiring Issue
To fix the issue, dealers will replace any damaged parts and then replace the existing water shield with an improved unit. A schedule for the recall has not yet been announced.
The company is advising owners to try and keep their tailgates as dry as possible until the fix can be made.
Discuss this story at our Cherokee Forum
Stephen Elmer
Stephen covers all of the day-to-day events of the industry as the News Editor at AutoGuide, along with being the AG truck expert. His truck knowledge comes from working long days on the woodlot with pickups and driving straight trucks professionally. When not at his desk, Steve can be found playing his bass or riding his snowmobile or Sea-Doo. Find Stephen on <A title="@Selmer07 on Twitter" href="http://www.twitter.com/selmer07">Twitter</A> and <A title="Stephen on Google+" href="http://plus.google.com/117833131531784822251?rel=author">Google+</A>
More by Stephen Elmer
Published December 18th, 2015 10:42 AM
Popular Articles
Latest Comparisons
Car Buying Tools