1 View
Top 5 Best Concept Cars From the 2016 Paris Motor Show
October 5th, 2016 9:53 AM
Share
We're committed to finding, researching, and recommending the best products. We earn commissions from purchases you make using links in our articles. Learn more here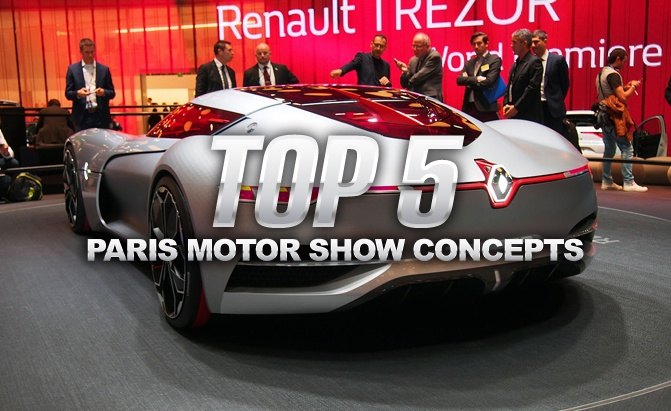 The 2016 Paris Motor Show is coming to an end and the French automakers really dazzled on their home turf this year.
French automakers are known for getting really creative with their concept car designs, and they didn't disappoint. While other automakers went hyper aggressive with their designs, the French kept it classy with flowing lines and simple proportions.
Here are AutoGuide.com's picks for the best five concepts that debuted at this year's Paris Motor Show.
ALSO SEE: 2016 Paris Motor Show Coverage
5. Volkswagen I.D.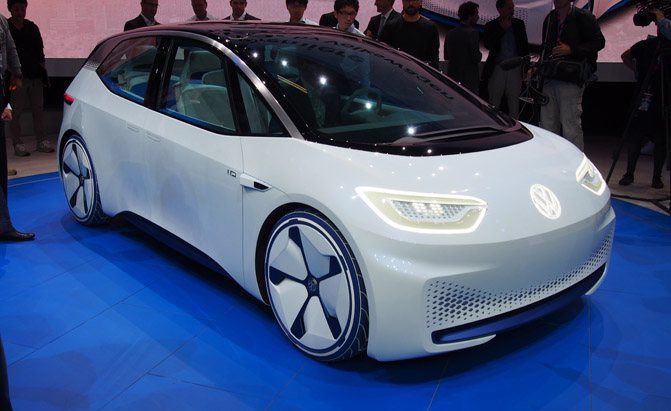 Volkswagen is focusing on creating a new identity in its post-Dieselgate world, and electric vehicles are a huge part of that. The I.D. concept revealed in Paris shows an all-new design language that informs how future electric cars from VW will look. The concept is powered by an electric motor with 167 horsepower. The EV will have a driving range of between 248 miles (400 kilometers) to 372 miles (600 km).
---
4. Hyundai RN30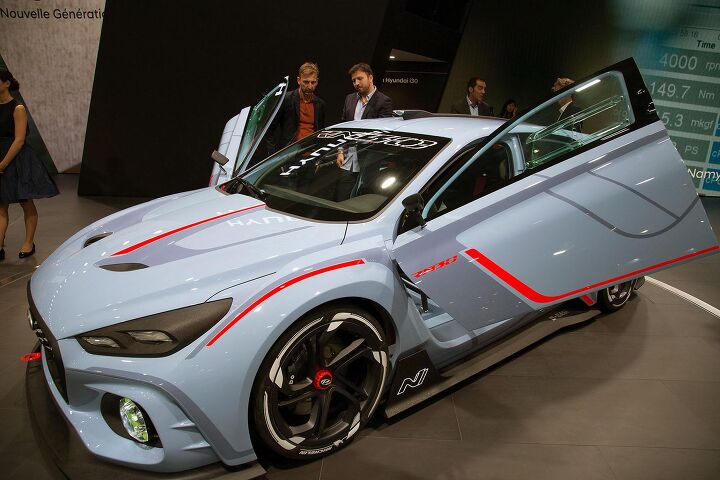 The Hyundai RN30 concept is exciting because it previews what the Korean automaker's N performance brand has in store. Hyundai doesn't have a performance car now that the Genesis Coupe has been discontinued, so this is our best look at the car that will soon carry that flame. This aggressive-looking concept is powered by high-performance turbocharged 2.0-liter four-cylinder engine, which is actually under development for N production models.
---
3. Lexus UX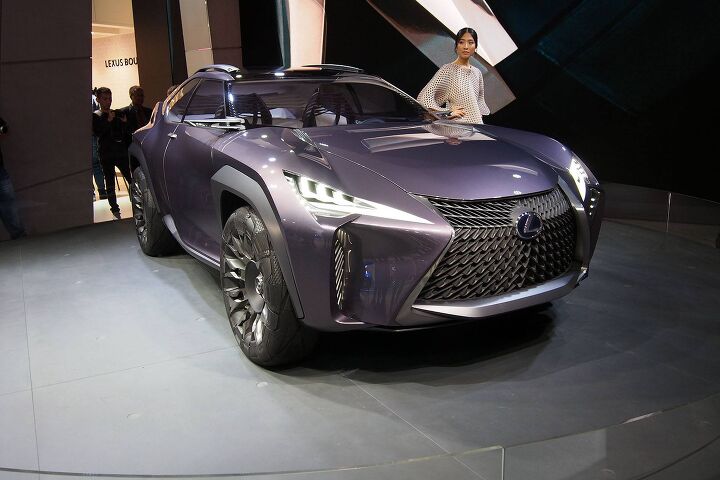 The Lexus UX was a polarizing concept this year, but people definitely agreed that its design was extreme. For better or worse, Lexus is making its cars even more aggressive and angular and this latest concept takes that styling to the next level. The inside is even crazier than the outside, with a design that looks inspired by aliens. A toned-down version of this concept will likely see production sometime in the next year or two.
---
2. Citroen CXperience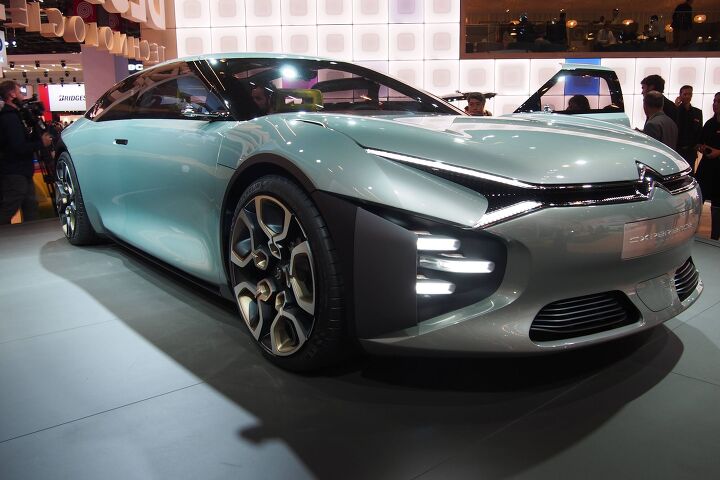 French automaker Citroen debuted a funky-looking wagon concept called the CXperience in Paris and the coolest features are the suicide doors and the unique yellow interior that is contrasted by walnut trim. The concept is a plug-in hybrid with a 300-hp output and has a zero-emissions range of 37 miles. The design mixes elements of wagons and coupes, but it somehow works and was drawing quite the crowd at the Paris show.
---
1. Renault Trezor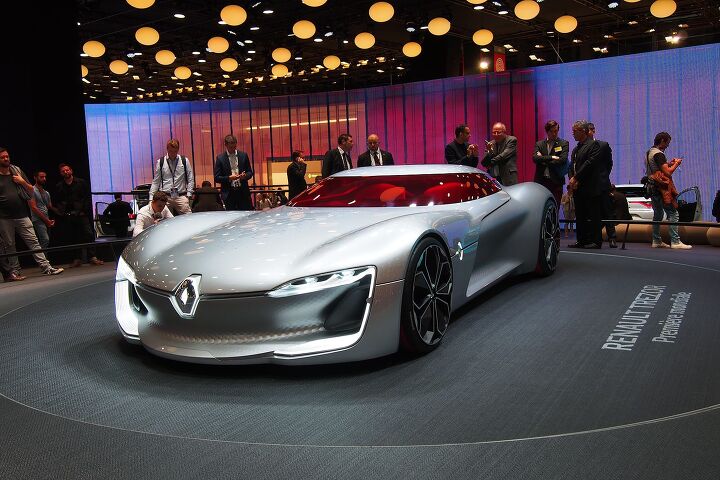 Easily the most unique and stunning concept car at this year's show, the Renault Trezor made its global debut in Paris. The concept's proportions are classic, and it looks good from every angle. One of the coolest features, however, is how you get in – the entire top canopy including the wraparound red windshield lifts and moves backward and you climb in. The French automaker says this concept is all-electric and can be driven fully autonomously. Power output is rated at 350 horsepower and 280 pound-feet of torque.

Jodi Lai
Jodi has been obsessed with cars since she was little and has been an automotive journalist for the past 12 years. She has a Bachelor of Journalism from Ryerson University in Toronto, is a member of the Automobile Journalists Association of Canada (AJAC), and a jury member for the prestigious North American Car/Truck/Utility Vehicle of the Year (NACTOY). Besides hosting videos, and writing news, reviews and features, Jodi is the Editor-in-Chief of AutoGuide.com and takes care of the site's day-to-day operations.
More by Jodi Lai
Published September 30th, 2016 12:13 PM
Popular Articles
Latest Comparisons
Car Buying Tools