1 View
Donald Trump Threatens the Canadian Auto Industry
January 14th, 2017 1:02 PM
Share
We're committed to finding, researching, and recommending the best products. We earn commissions from purchases you make using links in our articles. Learn more here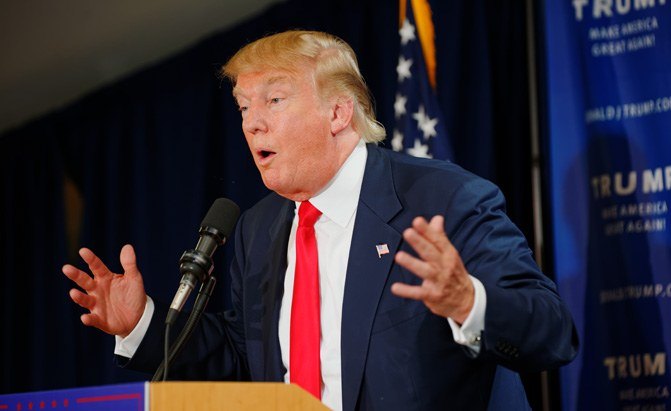 The incoming Trump administration could possibly tax Canadian made cars at the same rate as Mexican ones.
According to the Globe and Mail, Sean Spicer, a spokesperson for president-elect Donald Trump, said border taxes will apply "when a company that's in the U.S. moves to a place, whether it's Canada or Mexico or any other country, seeking to put U.S. workers at a disadvantage."
This is the first time Canada has been specifically mentioned in the administration's rhetoric on auto exports. In 2016, General Motors shipped the Chevrolet Equinox and Impala, Cadillac XTS, and the GMC Terrain south from Ontario, although the Impala and Terrain will no longer be produced in Canada moving forward.
Cross-town rivals Ford and Fiat Chrysler Automobiles (FCA) also export a significant amount of product from Canada, with Ford making the Edge and Flex, along with the Lincoln MKX and MKT in Oakville, Ont.; while FCA makes the Challenger, Charger and 300 in Brampton, Ont., and the Grand Caravan/Town & Country, and Pacifica across the river from Detroit in Windsor, Ont.
Toyota and Honda also make a significant chunk of their bread-and-butter products in Canada as well. The Civic and CR-V come from Alliston, Ont., while the Corolla has traditionally come from Cambridge, Ont., and the RAV4 from Woodstock, Ont.
SEE ALSO: Wary of Trump, Nissan Goes on a Made-in-America Offensive
That's before getting into the significant amount of components, from both automakers and suppliers, manufactured in Canada. For example, should Trump's plan go through, all GM LGX V6 motors made in St. Catharines, Ont., will be subject to tax. So even though a brand new V6-powered Camaro rolls off an assembly line in Michigan, it could be taxed for its Canadian-made engine.
In total, the five car makers doing business in Canada exported roughly $60 billion in product to the U.S during 2016.
The fact that the Trump administration could go after Canadian-made cars flies in the face of Canadian auto union boss Jerry Dias' support of The Donald's tough talk. Dias was quoted recently saying Trump had better things to do than go after the Canadian auto sector. "He's throwing grenades everywhere right now, and it's working for him," the Unifor union head said. "But his ire is not at Canada, it's at Mexico."
Should the administration's protectionist policies come to pass it will certainly spell disaster for cars made in Canada. Already, Ontario is a tough sell for manufacturing, with its environmental policies, astronomical energy prices, and skilled workforce offering none of the cost advantages of facilities south of the Rio Grande.
Margins may be big enough on vehicles made Mexico to make import taxes at least stomachable; but the already dwindling Canadian auto sector may not survive the crossfire.
A version of this story originally appeared on GM Inside News Published January 13th, 2017 7:35 PM
Popular Articles
Latest Comparisons
Car Buying Tools