1 View
American Supercar Maker is Teasing a New 650-HP Model
October 26th, 2017 2:09 PM
Share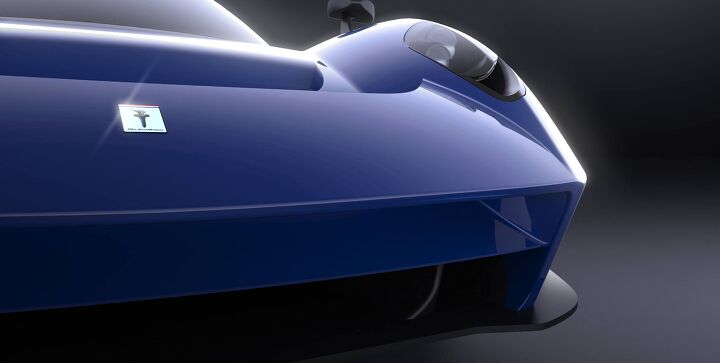 Scuderia Cameron Glickenhaus (SCG) is teasing a second model with around 650 horsepower.
The American automaker and motorsports team has impressed with its SCG003, which is now actually in production. So it's no surprise SCG is already looking towards the development of a second model, which it has already begun teasing on the company's Facebook page. Two images have been shared, and SCG has been asking its fans a few questions that suggest what the new supercar might be like.
Should SCG's second model be a very lightweight sports car? Should it have a carbon body and chassis? How about a 650-hp high-revving engine paired to a manual-gated six-speed transmission with a clutch pedal option? Should it be a three seater? What if all of the above was answered with a firm yes and the price tag was around $400,000?
SEE ALSO: The Race-Proven SCG003 Supercar is Actually Heading to Production
It sounds more like these are hypothetical questions and SCG has already begun development on a new supercar that will have racing in mind. Like the SCG003, expect to see both street-going and track-only versions.
No timeline on when we will learn more about the second car has been announced, but don't be surprised if something appears by next year's Nurburgring race.
Discuss this story on our Luxury Lifestyle Forum
Published October 26th, 2017 2:09 PM
Popular Articles
Latest Comparisons
Car Buying Tools