4 Views
Performance Cars That Come With Free Driving Lessons
October 12th, 2017 12:04 PM
Share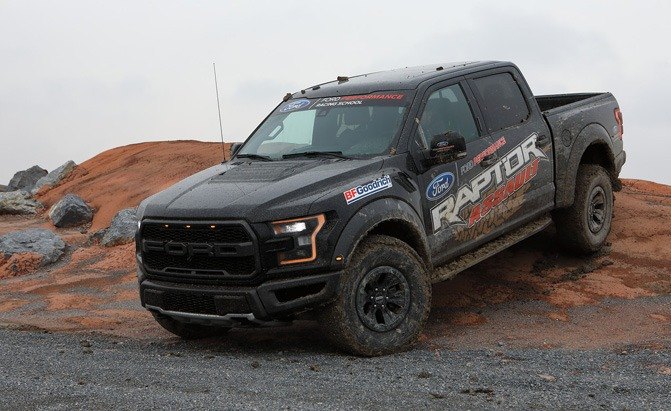 Many high-performance cars come with complementary driving school.
You may not even know it, but some cars come with free driving lessons so that new owners can learn the limits of their new car (and themselves). So if you have ever been interested in attending a driving school to learn more skills behind the wheel, picking up one of these cars has an added benefit.
Cars That Come with Free Driving Lessons
Aston Martin Vulcan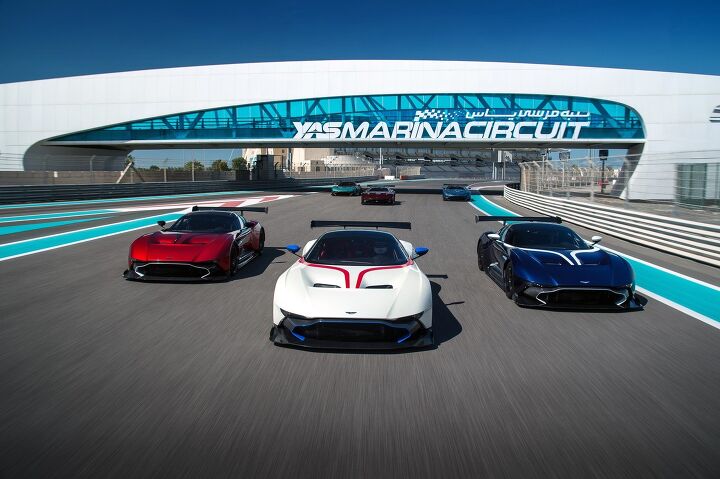 Considering the Aston Martin Vulcan is a track-only vehicle, it's little surprise that it comes with driving lessons, because we imagine that it's a lot to handle. The course isn't at some normal track either — owners get to take on the Yas Marina F1 circuit in Abu Dhabi for professional instruction on how to navigate their new machines. The Aston Martin Vulcan, however, isn't exactly obtainable by the average person, which is why we'll avoid supercars from here on out.
---
Cadillac V Series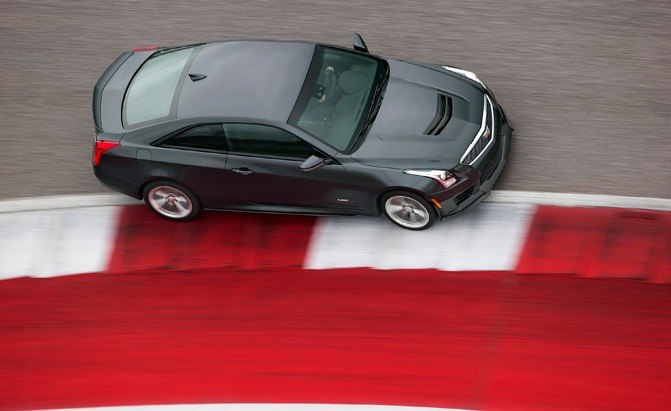 Included in the purchase of a new 2017 and 2018 V-Series vehicle is the Cadillac V-Performance Academy. It's permanently located at Spring Mountain Motor Resort and Country Club in Nevada and V-Series owners get to enjoy a two-day program, featuring skid pad, slalom, and steering exercises. The driver training program includes personalized coaching, extensive track time, and post-track PDR/Cosworth data analytics. All meals are also catered as part of the experience, but, as with most of these programs, drivers will have to cover their own flight there.
ALSO SEE: Us as We 'Drive' Hands-Free with Cadillac Super Cruise
---
Dodge SRT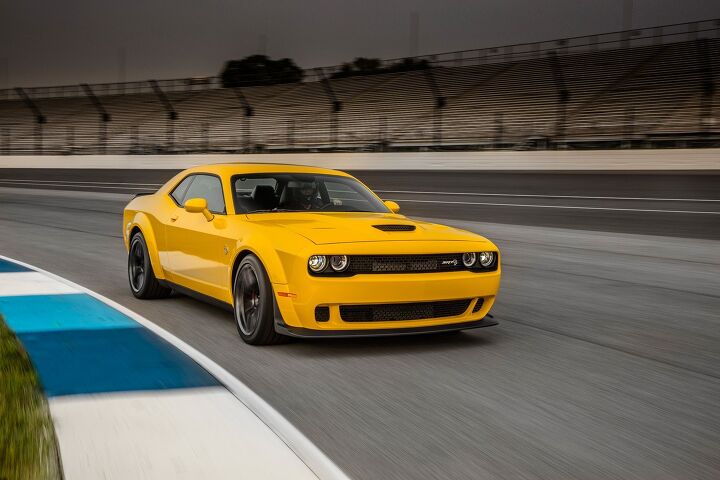 The Dodge SRT High Performance Driving School is a one-day experience developed by the Bondurant Racing School, specifically for SRT owners and enthusiasts. Registration is included in the cost of an SRT vehicle so long as it was purchased in the U.S. Exercises covered as part of the driving school include accident avoidance, skid car, autocross, lead-and-follow, and hot laps around the race track. The school is located in Chandler, Arizona.
---
Fiat Abarth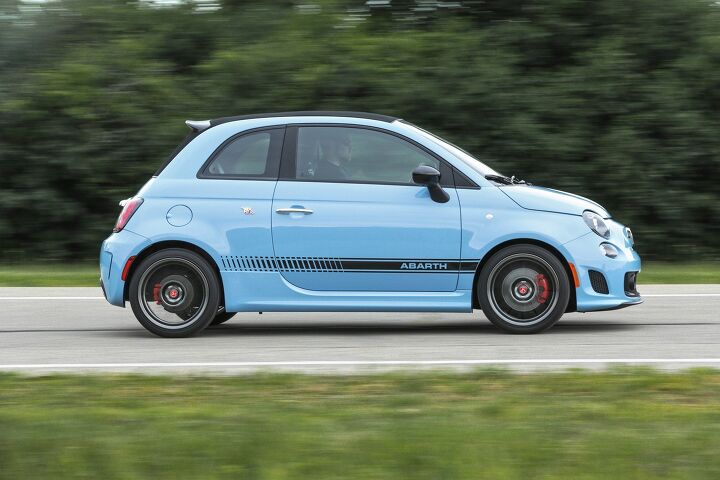 Like the SRT High Performance Driving School, Fiat 500 Abarth and Fiat 124 Spider owners get to enjoy the Fiat Trackside Experience, developed by the Bondurant Racing School. Program exercises include slalom, shifting exercise, and auto-cross, while the on-track experience portion includes the Fiat rallycross, lead-and-follow, and hot laps around the race track. The Fiat Trackside Experience is also located in Chandler, Arizona, at the Bondurant Racing School headquarters.
---
Ford F-150 Raptor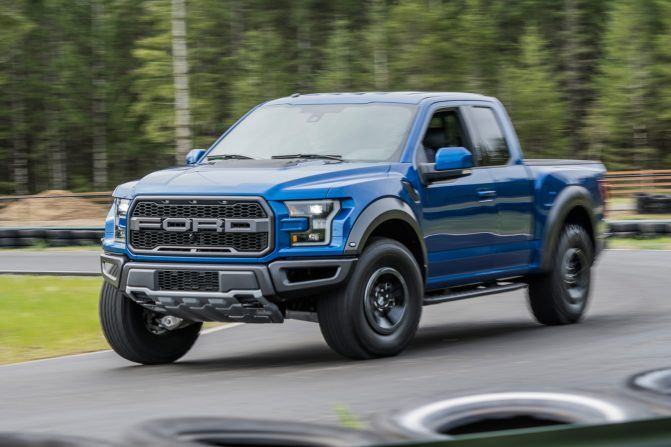 Announced earlier this year, the Raptor Assault owner program joins other Ford Performance owner programs. The complimentary off-road driving course is exclusive to new Ford F-150 Raptor owners and takes place at the Ford Performance Racing School in Grantsville, Utah. It starts with a deep dive in the classroom to learn about the Raptor's features, followed by extensive course time exploiting the truck's capabilities over challenging desert terrain. Rock crawling, Baja runs, high-speed driving, side-hilling, descending, and braking are all highlighted in the program.
---
Ford Focus and Fiesta ST / Focus RS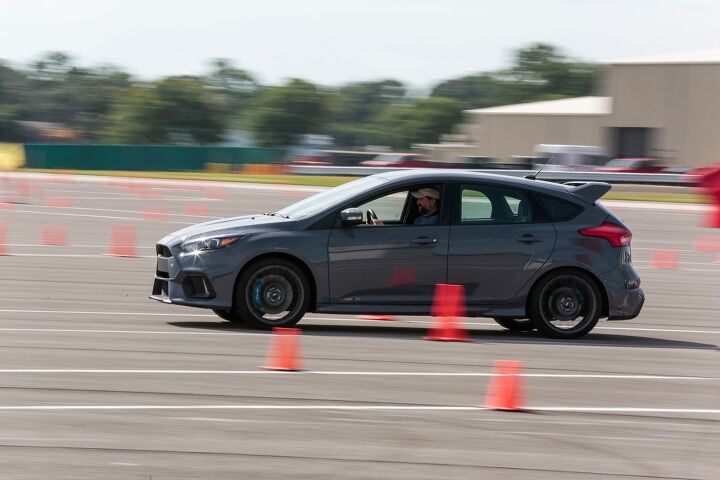 Ford hot hatch buyers get to go to driving school for free, but only if they purchase the high-performance ST or RS variants. Both the Fiesta and Focus ST models grants access to the ST Octane Academy held in Grantsville, Utah. The driving day includes a classroom session, on track lead-and-follow session, an on-track instructor ride-along, on track demo laps, forward 180s and parking box, braking and corner exercises, skid car exercises, UrbanX practice session, timed competition on the UrbanX course, and kart race to end the day.
Ford Focus RS buyers get to attend the RS Adrenaline Academy, also held at Utah Motorsports Campus. The program is similar to what ST owners receive, with a mix of time spent in the classroom and on the racetrack. Along with professional instruction, Focus RS owners get to spend time on the UrbanX course.
---
Ford Mustang Shelby GT350 and GT350R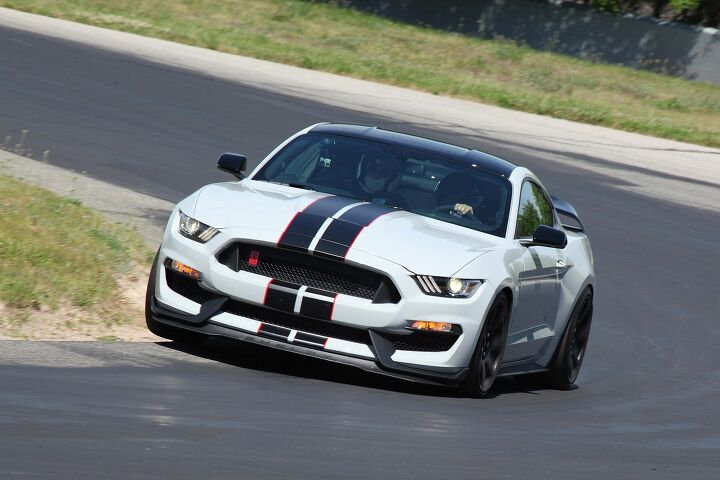 Owners of the Ford Mustang Shelby GT350 and GT350R get to enjoy a high-performance driving experience in Utah, the same place where the ST and RS Adrenaline Academies are held. The one-day track and classroom experience focuses on high-performance driving skills so that owners can learn the dynamics of their new sports car.
---
Mercedes-AMG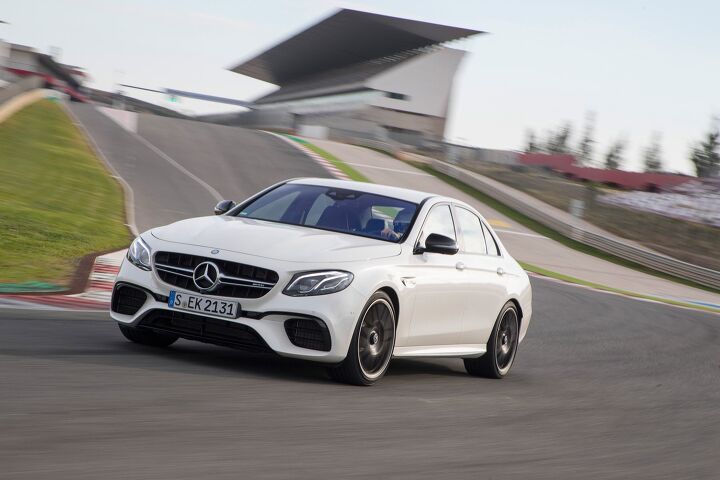 Almost all new Mercedes-AMG vehicles purchased in the U.S. qualify for a one-day track experience at AMG Driving Academy Basic Training. The only models excluded from the program are the Mercedes-Benz C450 AMG Sedan and the GLE450 AMG Coupe. The Basic Training program is available at several tracks in the U.S. including Laguna Seca Raceway, Road Atlanta, Circuit of the Americas, and Lime Rock Park. The day starts off with learning the fundamentals of vehicle dynamics and controlled maneuvers using customized exercises, before spending the afternoon with high-speed exercises that make use of the entire track.
Published October 12th, 2017 12:03 PM
Popular Articles
Latest Comparisons
Car Buying Tools