1 View
Mitsubishi Previews Electric Concept Debuting Later This Month
October 17th, 2017 5:41 PM
Share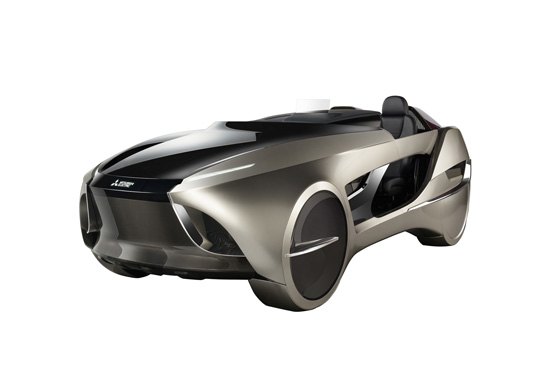 The Mitsubishi Electric Emirai 4 Concept will make its debut at the 2017 Tokyo Motor Show.
Specializing in electronics, Mitsubishi Electric is actually a separate division from Mitsubishi Motors and it will be showing off a new concept later this month. Called the Emirai 4, the company says it's a concept car featuring next-generation driver-assistance technology, with the goal of reducing traffic accidents. When developing the concept, Mitsubishi Electric focused on three aspects: electrification, autonomous driving, and connected. It features a human machine interface (HMI), driver sensing and lighting system, head-up display with augmented reality, a knob-on-display, and crossed images display.
The head-up display with augmented reality uses a high-accuracy locator combined with high-accuracy 3D mapping and positioning technology to emphasize road and lane displays, helping guide drivers safely even in bad weather or low-visibility conditions.
SEE ALSO: Mitsubishi Shows More of its New Evolution Concept
The oddly-sounding knob-on-display is a sliding knob which enables drivers to operate various functions without having to take their eyes off the road. Lastly, the crossed images display features a half mirror with a diagonal LCD panel combined with a vertical virtual image from another LCD panel to provide clear 3D images of the environment around the vehicle.
There's also a driver sensing system that uses a camera in the cabin to monitor the driver and passenger by detecting head position and posture. While observing, it can alert the driver of unsafe driving, or respond to the driver or passenger's individual conditions to enhance comfort.
Check back with AutoGuide.com later this month for live coverage from the 2017 Tokyo Motor Show.
Discuss this story on our Mitsubishi Forum
Published October 16th, 2017 5:01 PM
Popular Articles
Latest Comparisons
Car Buying Tools