1 View
Alfa Romeo Mulls Next Generation 4C Sports Car
January 2nd, 2018 11:58 AM
Share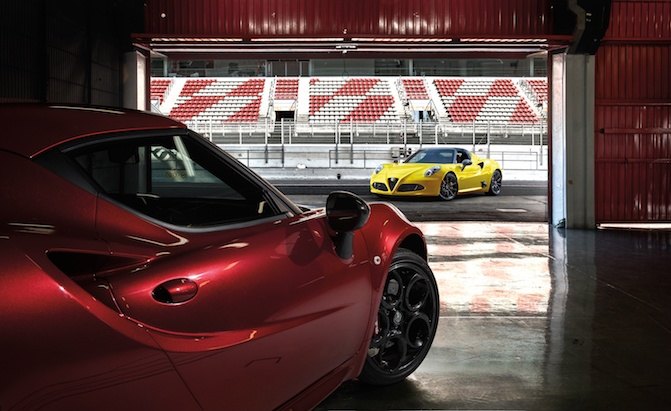 Alfa Romeo is remaining committed to the Alfa Romeo 4C, telling AutoExpress it's considering a next-generation version of the sports car.
Alfa Romeo technical chief Roberto Fedeli said the automaker needs a C-segment car to be competitive in Europe, referencing a next-generation Giulietta hatchback. He also said the brand needs something sporty in its portfolio for it to be considered a serious purveyor of performance product, hinting toward a next-generation version of the 4C, or another car similar to the four-cylinder Porsche Cayman fighter.
SEE ALSO: Alfa Romeo Working on Full Size SUV With 400 HP Hybrid Powertrain

"In order to complete the Alfa range of products we need another couple of pillars – something in the C-Segment and then obviously a sporty product, a very sporty product," Fedeli said.
"Being in the market with that kind of car is not a choice, we have to do it. We have to have a pure sporty car," he added.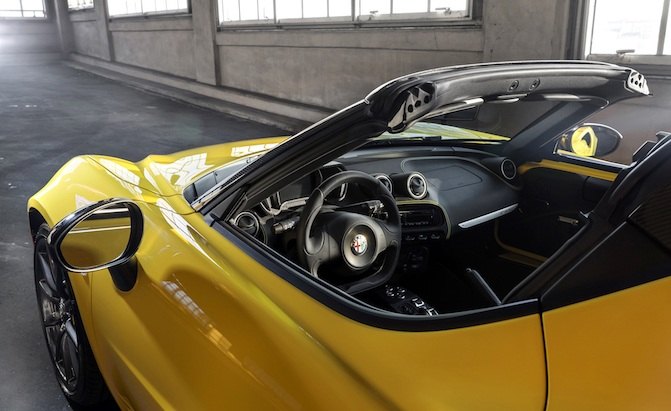 According to Fedeli, Alfa has a number of options on the table for a future sports model, such as moving the 4C to an all-new platform or putting a different engine in it. It's expected to apply a number of updates to the current car for the 2019 model year before rolling out a next-gen version or replacing it, so it still has some time to figure out where to take its most performance-focused offering.
"We make some small modifications but then we have to decide if we want to install a different engine, or switch the architecture," he said. "As you can imagine we have some options, we are working on more than one option."
Alfa Romeo just dropped a considerable amount of money to sponsor the Sauber Formula 1 team, so it's hardly surprising to hear the automaker intends on keeping a sporty model in its showroom. The 4C was a good start for a modern-day Alfa performance car, but after sampling the Giulia Quadrofoglio, we're confident it can deliver an even better product the second time around.
[Source: AutoExpress]
Published January 2nd, 2018 11:44 AM
Popular Articles
Latest Comparisons
Car Buying Tools