1 View
FCA Outlines Employee Profit Sharing Payments After Strong Fiscal 2017
January 25th, 2018 1:51 PM
Share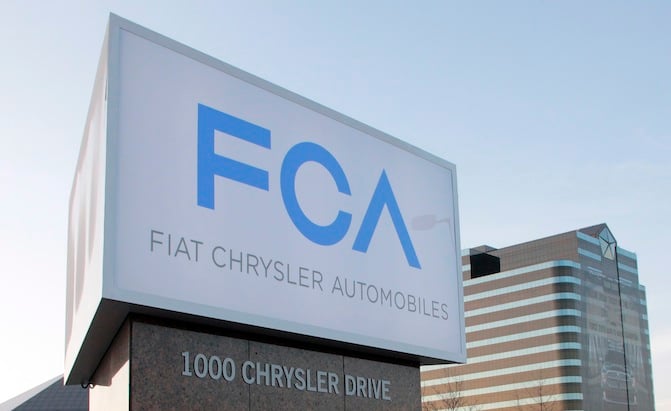 Fiat Chrysler has announced it will make profit-sharing payments averaging $5,500 to eligible UAW-represented employees next month.
The profit sharing payments, which will be sent out on February 16th, come in addition to the $2,000 payments FCA will make to UAW-represented employees in the second quarter of the year. The $2,000 payments were first announced on January 11th. Approximately 40,000 employees will receive the $5,500 payment, with 60,000 receiving the $2,000 payment.
FCA said the $2,000 profit sharing payments were made possible due to tax reform. The larger $5,500 payments are "based on the adjusted EBIT margin performance of the North American region reported in the FCA N.V. financial results and on individual compensated hours, as was negotiated in the 2015 FCA US LLC-UAW Collective Bargaining Agreement.
SEE ALSO: The Method Behind FCA's Seemingly Strange Business Strategy
The automaker also outlined its recent investments in American production sites. Last year, FCA moved production of the Jeep Cherokee from Toledo, OH to Belvidere, IL, which required a $350 million plant renovation and created 300 jobs. That move freed up space at Toledo for the company to make the new Jeep Wrangler JL, as well as the upcoming Jeep Wrangler JL pickup truck, which saw another $700 million invested.
FCA also debuted the new Ram 1500 in Detroit earlier this month that will be built at FCA's Sterling Heights facility, which was recently the recipient of a $1.5 billion renovation. It moved from Warren Assembly – a plant that will produce the new Jeep Wagoneer and Grand Wagoneer alongside the Ram Heavy Duty. Production of the Ram Heavy Duty is returning to the US from a site in Saltillo, Mexico. FCA says this move will be complete before 2020, so we can expect the Wagoneer and Grand Wagoneer to debut sometime in 2019, or perhaps even later this year.
Published January 25th, 2018 1:51 PM
Popular Articles
Latest Comparisons
Car Buying Tools