1 View
Slick Infiniti Concept Could Even Inspire the Next QX80
January 18th, 2018 9:14 AM
Share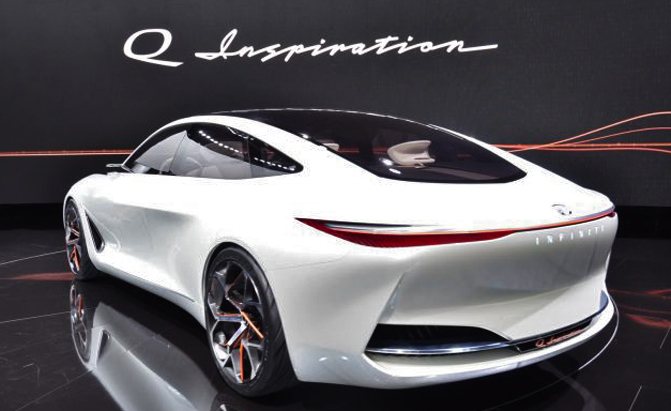 The Infiniti Q Inspiration Concept was one of the most stylish cars that debuted at the 2018 Detroit Auto Show.
The auto industry is moving into a design era filled with loud themes and a reliance on flashy designs. This "more is more" strategy makes cars look exciting, but it often doesn't help them age gracefully or appeal to your emotions.
ALSO SEE: The Infiniti Q Inspiration Concept is Everything Brilliant About the Brand in One Car
Design executive for Infiniti, Karim Habib, took this to heart while approaching the design for the Q Inspiration. "The Q Inspiration targets elements of Infiniti's current overall design language that express emotion and simplicity and stretches both aspects to a create a design which shows new uncharted sides to both these individual aspects," he told AutoGuide.com at the 2018 Detroit Auto Show.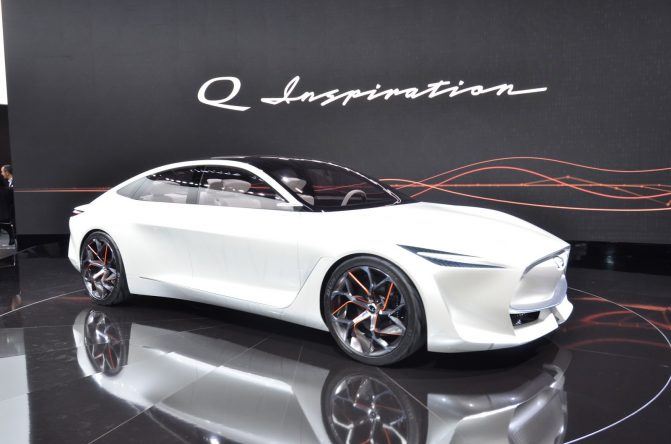 Habib revealed that his favorite Infiniti even before he worked there was the J30. This car, famous for a form-fitting full-length taillight strip, seemed to set the tone for the concept's overall design theme and served as a reminder to Habib to approach design from the unique perspective of less is more.
Showing some restraint in the right areas can go a long way in creating a more cohesive overall design language that can be applied to more Infiniti cars going forward.
Habib was not able to specifically confirm which future Infiniti vehicles would be adopting this new design language, but he did say that despite the fact that the concept is a sporty sedan, this design is expected to be malleable enough to translate well into the entire Infiniti lineup, even up to the imposing QX80.
Discuss this article on our Infiniti Forum
Published January 18th, 2018 9:14 AM
Popular Articles
Latest Comparisons
Car Buying Tools