1 View
FCA Has Filed a Patent for a Dash With Three Screens
February 2nd, 2018 8:43 AM
Share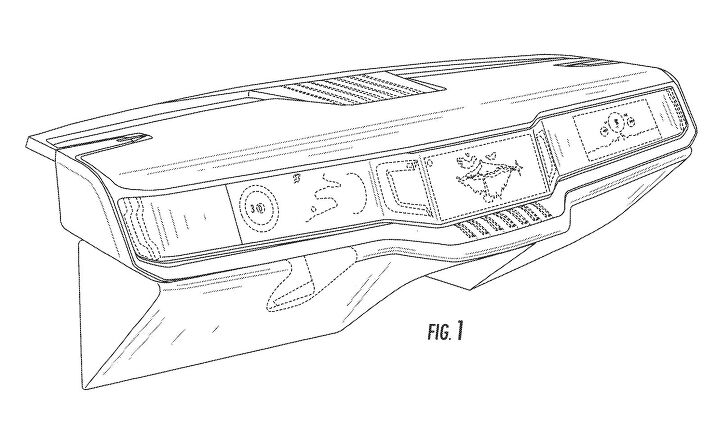 Fiat Chrysler Automobiles (FCA) has filed an interesting patent application for a dash with three screens.
The patent application was originally filed on March 31, 2017 and published on January 30, 2018 with very little details other than the four drawing sheets depicting the dash from different angles. It's unclear what vehicle or vehicles FCA would use the dash in, but a possible candidate would be a Jeep vehicle, giving the co-driver a screen to use, which is common for off-road enthusiasts.
SEE ALSO: The Method Behind FCA's Seemingly Strange Business Strategy
The patent images are also somewhat similar to the Ferrari 812 Superfast's dash, which has a passenger-side display, so the idea isn't completely foreign to FCA. It will however, be interesting if the technology finds its way to more pedestrian vehicles like the Chrysler Pacifica. Or maybe FCA is looking to give future Hellcat or Demon models a little more spice inside the cabin, giving passengers their own display like the 812 Superfast.
Thanks Bozi for the heads up!
Discuss this story on our Chrysler Forum
Published February 2nd, 2018 8:40 AM
Popular Articles
Latest Comparisons
Car Buying Tools