1 View
FCA to Outline Five Year Plan This Friday as Marchionne Departure Nears
May 30th, 2018 9:33 AM
Share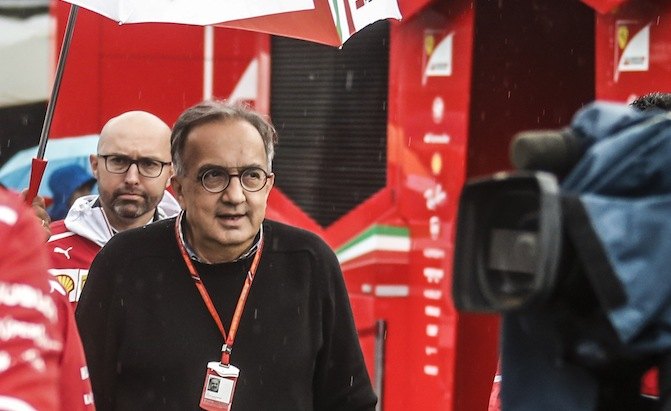 Fiat Chrysler is expected to detail its five-year plan during a special presentation this Friday.
Industry analysts and journalists alike will be in attendance for the presentation, which will take place at the automaker's proving grounds in Balocco, Italy. It will be the final presentation of its type before acclaimed CEO Sergio Marchionne retires in 2019.
FCA is an outlier in that it typically provides significant detail during its future product plans. Other automakers keep their cards closer to their chest, only relaying important information to high-ranking employees and investors.
An electric and hybrid vehicle plan will be crucial to FCA's five-year roadmap. The automaker has lagged behind rival companies in offering electrified vehicles, with Marchionne saying he would only invest in such technologies if he knows they could turn a profit. Half of the FCA portfolio will incorporate some sort of electric technology by 2022, Marchionne said previously, but the company's EV strategy remains vague.
SEE ALSO: Large Alfa Romeo SUV Rumored to Debut in June

A report published earlier this month indicated that FCA was set to detail a new large Alfa Romeo SUV during the presentation in Balocco, along with a two-door Giulia Coupe. Both the Giulia and the SUV are also rumored to receive an optional 48V mild hybrid system similar to the one that debuted in the 2019 Ram 1500 in Detroit earlier this year.
Marchionne has been vocal about merging FCA with another major automaker – something he felt was necessary in order to reduce production costs going forward. The Italian-Canadian believes the automotive industry will be forced to consolidate as profits shrink due to increasingly expensive technologies such as electrification, autonomy, and advanced safety features. He's so far been unable to secure a merger, but with his retirement set for April 2019, the outspoken executive has some time yet to lock down a deal.
AutoGuide.com will have a full report on the Balocco meeting following its conclusion this Friday.
Discuss this story on our Fiat Chrysler Forums.
Published May 30th, 2018 9:33 AM
Popular Articles
Latest Comparisons
Car Buying Tools