2 Views
McLaren 570S Getting a 'Long Tail' Variant Shortly
June 6th, 2018 11:21 AM
Share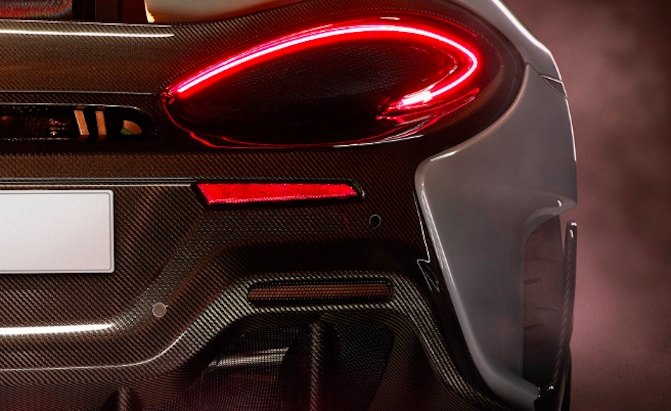 A 'Long Tail' version of the McLaren 570S will reportedly debut sometime this summer.
McLaren released a teaser image of a new 570S-based model on its various social media channels today. According to Autocar, the mystery model is a Long Tail variant of the 570S. The publication also reports it will have up to 600 hp on tap. That likely means it will be called the 590 LT or 600 LT, as the numerical value in McLaren's vehicle names typically refers to the amount of power it produces.
SEE ALSO: 2017 McLaren 675LT Spider Review

The teaser image shows a 570S with a slightly reworked rear end. Major changes we spot include a new aerodynamic side blade worked into the rear bumper just aft of the rear wheel and the absence of the exhaust tips. Autocar speculates the exhaust tips will be relocated to the engine cover, a change that would both save weight and improve exhaust sound. The supercar also appears to have meatier rubber than the standard 570S and a more prominent rear diffuser.
A new McLaren is coming
But have we forgotten something? #McLaren #TheEdge pic.twitter.com/zj2Mb9Q6Rq
— McLaren Automotive (@McLarenAuto) June 6, 2018
The McLaren 570S LT, or 600 LT, or whatever it will be called, is expected to debut sometime this summer. AutoGuide will bring you full details on this exciting new McLaren Sports Series model as soon as it becomes available, so stay tuned.
Discuss this story on our McLaren Forum.
Published June 6th, 2018 11:21 AM
Popular Articles
Latest Comparisons
Car Buying Tools