1 View
Alfa Romeo Laser Focused on Driving Dynamics
December 20th, 2018 12:31 PM
Share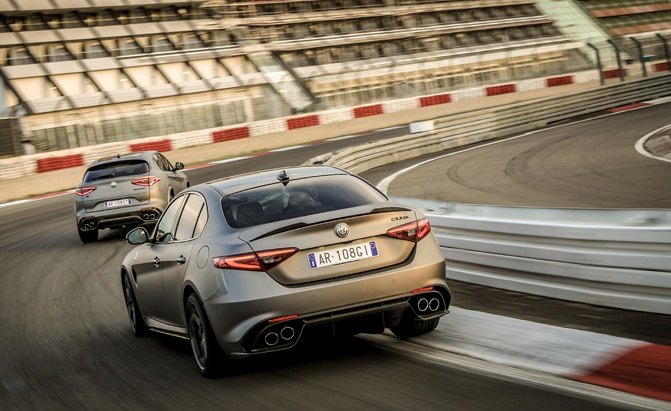 For Alfa Romeo to win, rival brands do not have to lose; it's not a zero-sum game. This is why the Italian luxury automaker is focusing on a somewhat different segment of the market than rivals.
"Alfa has a very unique positioning. It's totally different than Mercedes, I wouldn't say it's totally different than BMW, but it is different," explained Tim Kuniskis who heads up the global Alfa Romeo brand and leads Jeep in North America.
"But what we're trying to do with that is really, really concentrate on the driving dynamics of the brand and of the vehicles themselves, the Stelvio and the Giulia, which, you know, are amazing," said Kuniskis.
SEE ALSO: Alfa Romeo Giulia Quadrifoglio Review – VIDEO
Of course, pricey, ultra-high-performance Quadrifoglio versions of the abovementioned crossover and sedan deliver bone-crushing acceleration with segment-leading precision, though Alfa Romeo still allows you to have plenty of driving fun without decimating your finances. "[What people] don't realize is that same platform and that same technology then bleeds all the way through the whole lineup," said Kuniskis, so even an entry-level Giulia four-door should handle with grace while providing unmatched Italian style.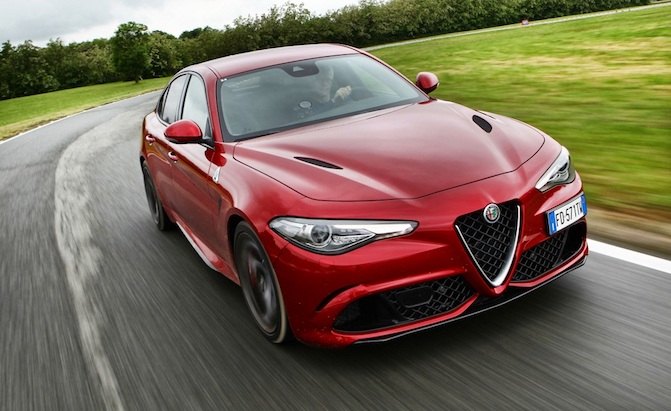 With a limited vehicle lineup and few dealerships, Kuniskis said Alfa Romeo only has 170 stores in North America, it's not surprising the brand hasn't been setting the sales charts on fire. "I mean, we're never satisfied, we always want more, we always want faster, but if you look at the growth, specifically in the U.S., we've done a really good job year-over-year of growing that brand," he noted.
In November 2018, Alfa Romeo sales increased 36 percent, driven largely by the Stelvio crossover. Still, despite this impressive gain, total deliveries clocked in at just 1,957 vehicles. Through the first 11 months of the year, dealers have moved nearly 22,000 Alfa Romoes, making for a jaw-dropping year-over-year increase of 119 percent.
SEE ALSO: 2018 Alfa Romeo Stelvio Review
Tempering things, Kuniskis said that with fewer stores selling their wares they're never going to move the metal like more mainstream brands that have 2,500 or 3,000 dealerships, though he's still pleased with their performance.
But one vehicle type that could really energize sales is an exotic performance machine. "[On] capital market day, we did say that we were planning on doing an 8C. We said we're going to build a supercar," noted Kuniskis. When asked, he declined to provide any product or production details. "Oh, you know I'm not going to tell you that." All we know is that at some point Alfa Romeo will offer an exotic thrill-machine. Given how well the brand's current crop of vehicles drive, it should be well worth the wait.
Discuss this story on our Alfa Romeo Forum
Published December 20th, 2018 12:31 PM
Popular Articles
Latest Comparisons
Car Buying Tools