2 Views
2019 Detroit Auto Show Winners and Losers - The Short List
January 21st, 2019 12:25 PM
Share
We're committed to finding, researching, and recommending the best products. We earn commissions from purchases you make using links in our articles. Learn more here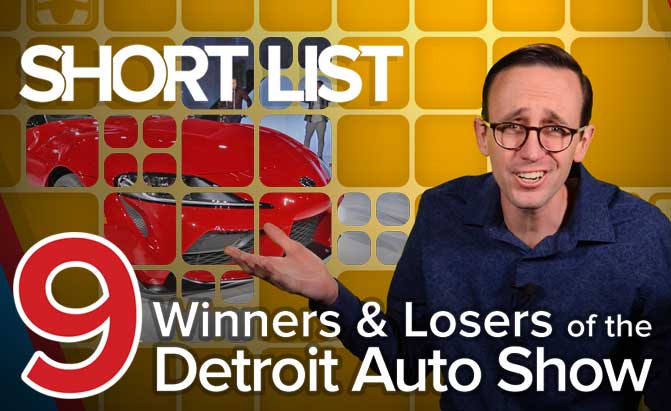 { "id": "13396522", "alt": "", "title": "", "video_link": "https://www.youtube.com/embed/qnsssY7Deis", "youtube_video_id": "qnsssY7Deis" }
{ "width": 634, "height": 357, "showRelated": true }
With another Detroit auto show in the books, we can finally sit back and reflect on all the vehicles that made news in Motown this year. And that's exactly what we've done!
Welcome back to The Short List! Which 2019 Detroit reveals won us over and which ones fell flat? Answering that very question, we've compiled a list of WINNERS and LOSERS.
---
WINNER: 2020 Ford Mustang Shelby GT500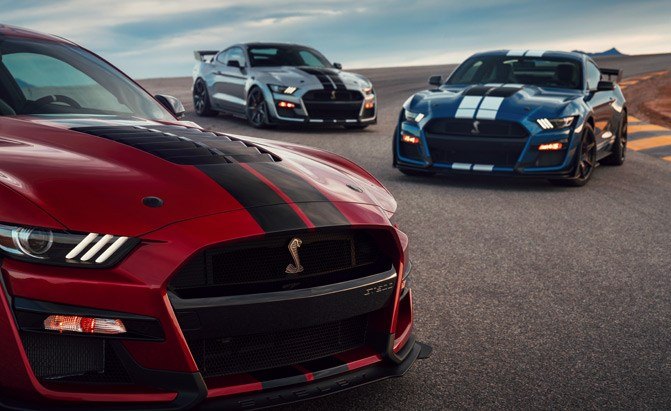 Starting with the winners, Ford made things easy for us with its 2020 Shelby GT500. This modern muscle car looks great and promises to be stupid fast. Under the hood is a 5.2-liter V8 that's supercharged to the point of bursting. Final output figures have not been released, but Ford says it will crank out more than 700 horses, so watch out, Hellcat. It also comes with MagnaRide shocks and a seven-speed dual-clutch automatic transmission. Ridiculously light carbon-fiber wheels are optional as well. Our only complaint? We wish it came with a manual gearbox, even if we understand why it doesn't.
---
WINNER: 2019 Ram Heavy Duty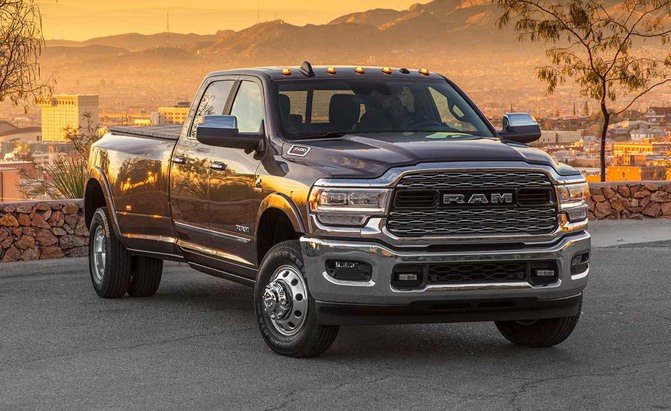 Another obvious choice for us is the brand-new Ram Heavy Duty. This lineup of hard-working pickups has been totally redesigned for 2019 starting with the frame, which is now comprised of 98.5 percent high-strength steel for greatly enhanced rigidity. But arguably the headline news here is the availability of a Cummins diesel engine delivering 1,000 pound-feet of torque. This four-digit figure has helped increase the maximum tow-rating to more than 35,000 pounds. Max payload measures nearly 8,000. Increasing refinement, these pickups benefit from a host of new features, including available rear air suspension.
---
WINNER: 2020 Subaru WRX STI S209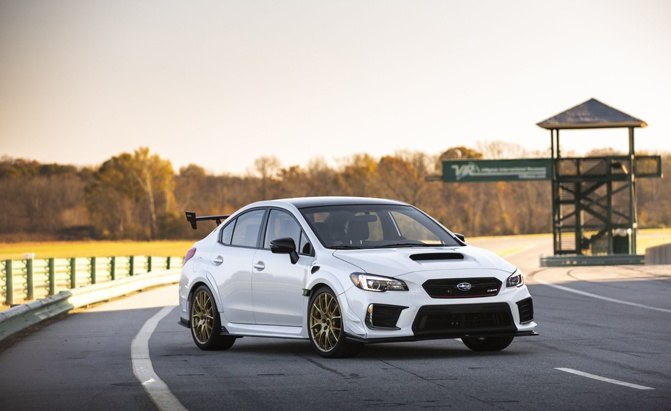 Next up, the Subaru WRX STI S209, a specially modified version of the Japanese automaker's acclaimed sport-compact car. It's also the first S-line performance model that will be sold in the United States. This pocket-rocket gets a nice horsepower bump to 341, courtesy of an enhanced 2.5-liter boxer engine. It features a bigger turbocharger, special intake plumbing, upgraded fuel-delivery and engine-control systems, plus a nifty intercooler water-spray system to further keep under-hood temps in check. S209s will only be offered with a six-speed stick. Special Dunlop tires and 19-inch wheels help this car deliver more than 1G of lateral grip. Only "around" 200 copies will be built, whatever that means.
---
WINNER: 2020 Toyota Supra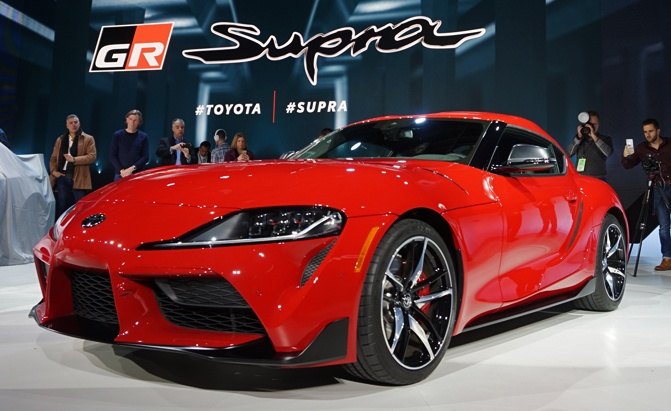 Next up, our final Motown WINNER, the controversial Toyota Supra. And y'all on the interwebz have been losing your s–t over it. Some seem to love this reborn sports car, others, well, not so much.
Courtesy of its BMW bones, the new Supra weighs less than 3,400 pounds (3,397, 1,541 kg) and has nearly perfect weight distribution front to rear. Power is provided by a liquid-smooth turbocharged inline-six that's rated at 335 horsepower and 365 pound-feet of torque, less than its sibling, the Z4. Regrettably, only one transmission is offered, an eight-speed automatic, which has pissed plenty of people off.
Now, before we get to the 2019 Detroit Auto Show LOSERS, there were a couple vehicles we just couldn't agree on. These are our UNDECIDED choices.
---
UNDECIDED: 2020 Cadillac XT6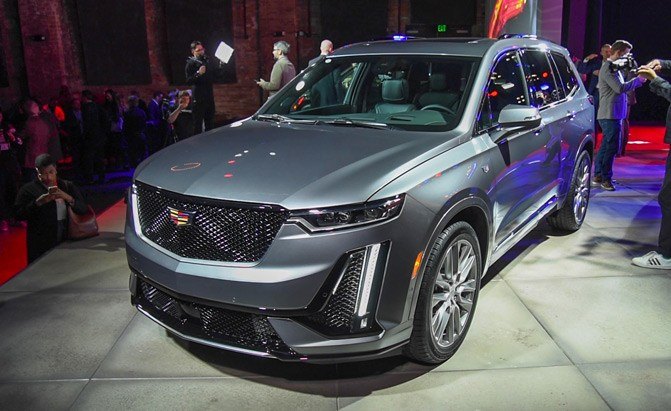 An obvious selection here is the 2020 Cadillac XT6. Front-drive based, it will be offered in Premium Luxury and Sport variants. But no matter which model you choose, a naturally aspirated 3.6-liter V6 bolted to a nine-speed automatic will likely be the only powertrain offered. It should provide 310 horses and 271 pound-feet of twist. As for the design, some commenters have found it completely anodyne, though you should really check one out in person before commenting on the styling. You might be surprised.
SEE ALSO: Complete 2019 Detroit Auto Show Coverage
Still, the XT6 feels like a missed opportunity. What took Cadillac so long to offer a proper three-row crossover? Where's the turbocharged engine? Why is SuperCruise not offered? Let's not even mention a certain competitor that's stealing its thunder, one that starts with "A" and ends "viator."
---
UNDECIDED: 2020 Ford Explorer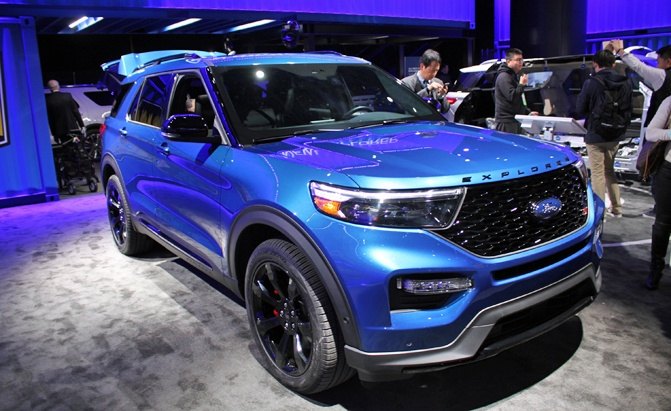 Sharing basic underpinnings with the model just not mentioned, is the 2020 Ford Explorer, another UNDECIDED reveal. There's plenty to like about this completely redesigned family vehicle. It rides on a brand-new rear-drive architecture, offers tons of advanced technology and is more capable than ever. Four powertrains will be offered including a base four-cylinder engine with 300 horses, an ST model, likely with 100 more, and even a fuel-sipping hybrid. What made us downgrade this offering is the exterior styling. Why is it practically indistinguishable from the outgoing model?! Seriously, WHY?!
---
LOSER: 2020 Volkswagen Passat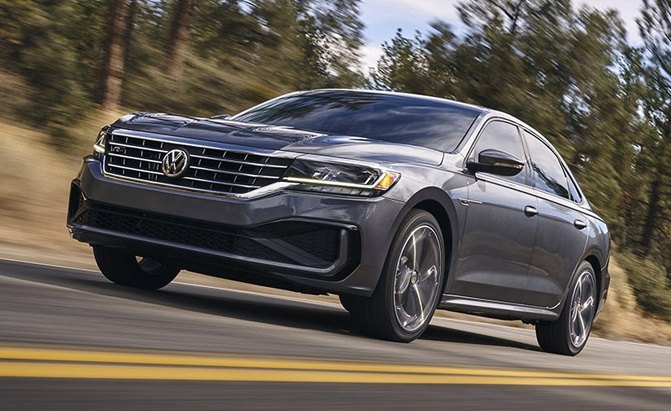 Moving along, let's talk about the LOSERS of this year's Detroit auto show. And we start with the redesigned Volkswagen Passat.
A heavily refreshed version of the current generation, this 2020 model rides on the same basic underpinnings. Detractors say it's boring to look at, competes in a dying segment and is certain to offer underwhelming performance since the only engine offered – a 2.0-liter turbo-four – delivers just 174 horses with up to 207 pound-feet of torque. But consider this: the car looks handsome and offers LOADS of back seat and trunk space, important attributes for any family sedan, so it's not a total loss.
---
LOSER: Hyundai N Line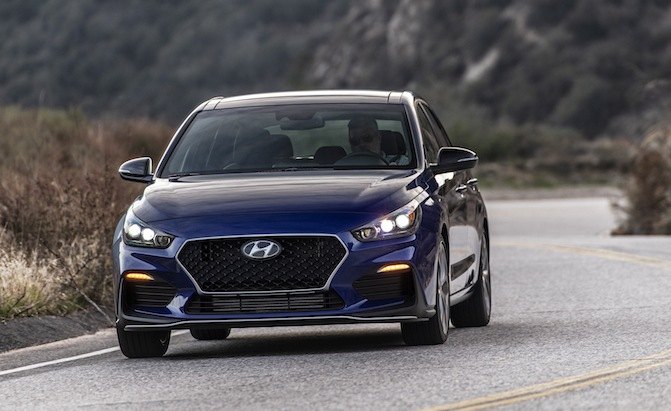 During our recent car-of-the-year testing we fell in love with Hyundai's Veloster N hot hatch. Its rambunctious personality and outright speed wowed us all. But it hasn't taken the automaker long to start diluting this high-performance sub-brand. In short order, various N Line models are sure to debut, cars with spurious appearance "upgrades" and minimal mechanical changes. This is clearly illustrated by the Elantra GT N Line that was shown in Detroit. Of course, Hyundai's by no means the only automaker doing this, but it still makes us sad that they've been so quick to water things down.
---
LOSER: Infiniti QX Inspiration Concept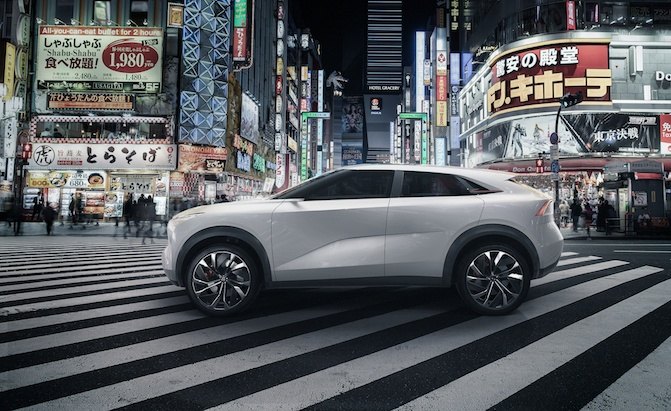 Wrapping things up, here's our final LOSER.
The Infiniti QX Inspiration is yet ANOTHER all-electric crossover concept (like we haven't seen enough of these things already). Showcasing the luxury brand's vision of a battery-powered, all-wheel-drive utility vehicle, it's supposedly got a lounge-like interior and is "infused with Japanese DNA." To us, it's just one cliché after another, swaddled in platitudes, slathered in banality. This vehicle also broke down right before the press conference and couldn't be driven on stage, which makes us feel bad for Infiniti because that's so embarrassing. Fortunately, they took it all in stride.

Craig Cole
Born and raised in metro Detroit, Craig was steeped in mechanics from childhood. He feels as much at home with a wrench or welding gun in his hand as he does behind the wheel or in front of a camera. Putting his Bachelor's Degree in Journalism to good use, he's always pumping out videos, reviews, and features for AutoGuide.com. When the workday is over, he can be found out driving his fully restored 1936 Ford V8 sedan. Craig has covered the automotive industry full time for more than 10 years and is a member of the Automotive Press Association (APA) and Midwest Automotive Media Association (MAMA).
More by Craig Cole
Published January 21st, 2019 12:25 PM
Popular Articles
Latest Comparisons
Car Buying Tools