2 Views
Chinese Company Wants to Sell Adorable Electric Pickup Truck in the US
January 29th, 2019 2:23 PM
Share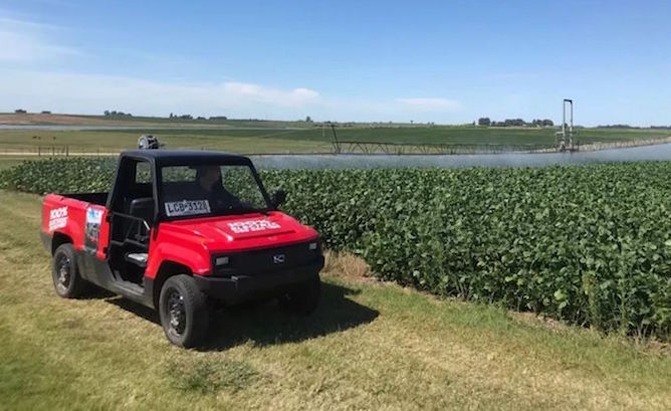 There are a handful of companies racing to put a fully electric pickup truck on sale in the United States, but the first battery-powered pickup available to Americans may not come from Ford or Tesla.
Tiny Chinese automaker Kaiyun Motors recently received approval to sell its cute little Pickman electric pickup in the United States. The vehicle is powered by a 5.5-hp electric motor, which provides a top speed of 28 mph, and has a driving range of about 75 miles per charge. Kaiyun says the truck can haul about 1,100 pounds.
In China, the Pickman sells for just 16,800 yuan, which is roughly equivalent to about $2,500. The American version will be a bit pricier, though, thanks to some safety and quality improvements. A Kaiyun Motors spokesperson said the American version will retail for $8,950 before any options. If you're wondering, the list of extras includes air conditioning, heated seats, alloy wheels, and a gun rack, among more.
Kaiyun plans on selling 10,000 of the pickups in the US in 2019. Sales will mainly be aimed at commercial buyers, as the Pickman is best suited for use on job sites or farms, for example. The version sold in the US is approved by NHTSA, however, and can be operated on public roads with a speed limit of 35 mph and under.
Kaiyun will begin mass export of the Pickman to the United States later this year.
[Source: Fox News]
This article originally appeared on HybridCars.com
Published January 29th, 2019 2:23 PM
Popular Articles
Latest Comparisons
Car Buying Tools