2 Views
Chrysler Dead? More Wagons? Our Predictions for 2019
January 8th, 2019 9:49 AM
Share
We're committed to finding, researching, and recommending the best products. We earn commissions from purchases you make using links in our articles. Learn more here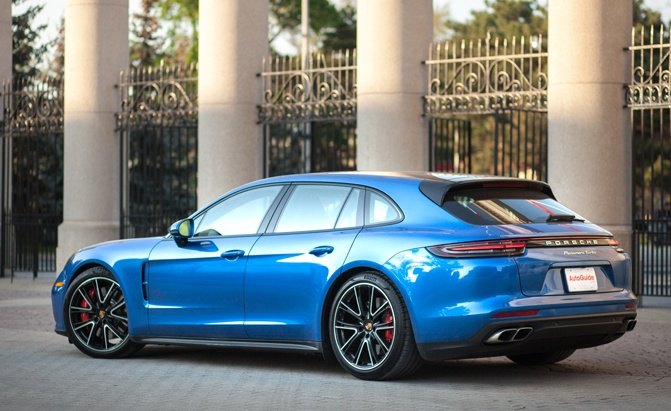 Predicting the future is often a fool's errand, but we're going to give it a try anyway.
Actually, no: what we're doing here is more like recognizing current trends and projecting them into 2019 to see how they might shake out for the automotive industry as a whole. The business is a big one, and like a supertanker, once it charts a specific course it can take months, if not years of back-pedaling, boardroom intervention, and economic hardship to head in a different direction.
What is the shape of things to come for the automotive world in 2019? Here's our best educated guess at nailing down the trends and hot topics for the upcoming year.
---
Shrinking Sales Across the Board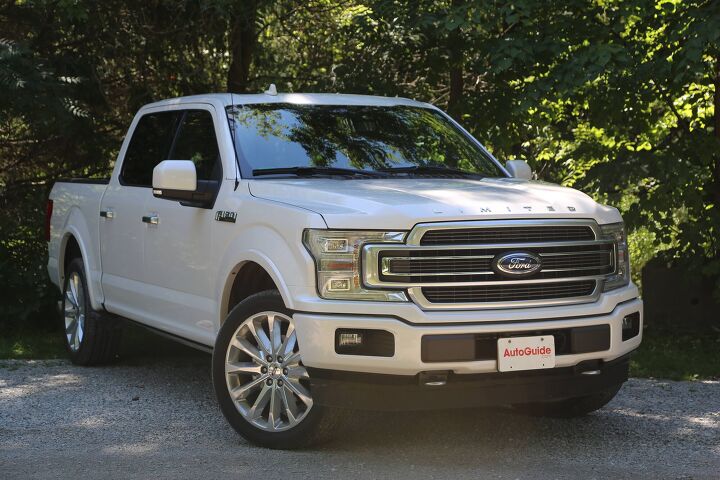 The party can't go on forever. Not even the mighty Ford F-Series could continue to move close to 900,000 units each and every year. 2019 will mark the dividing line between the go-go teens and the more modest '20s when it comes to the overall size of the automotive market. We're already nestled in a plateau between 17.25 million to 17.5 million vehicle sales per year, with an incremental drop in 2017 as compared to the previous year, and look for that flat line to stabilize somewhat before the inevitable downward slope makes itself more apparent.
There will be casualties, of course, but at least this time it looks like a few car companies are getting ahead of the impending slowdown by slicing slow-moving product lines and shaking off unsustainable jobs in the process. It's that word – "unsustainable" – that best describes the sales growth of cars and trucks over the past decade. While there are certain to be losers when the music stops and the remaining chairs are occupied, absent of any overarching economic crisis in the background, there's unlikely to be an across-the-board catastrophe like we saw in 2008.
---
Bold Prediction: More SUVs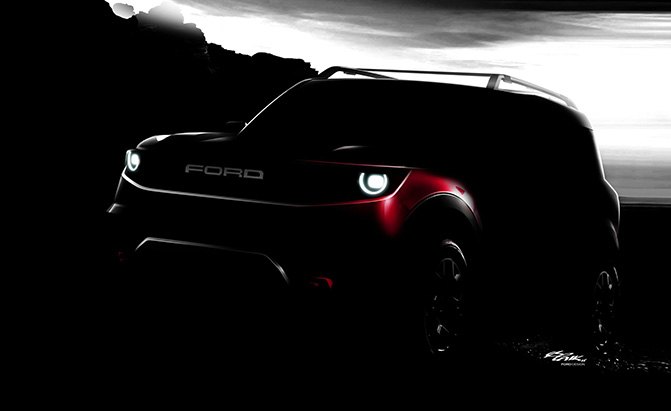 Here's the least-controversial prognostication you're likely to read about the upcoming year in automotive trends: we're going to get more SUVs. It's virtually a given that crossovers will continue to dominate the conversation on dealer lots across the continent, especially now that General Motors and Ford are shuttering significant portions of their traditional sedan and coupe production in favor of stilt-walking family fare.
ALSO SEE: Top 10 Cars We Said Goodbye to in 2018
What these trucklets will look like is a little more open to interpretation. From our vantage point, it seems likely that we'll see a march downwards in terms of size as compact hatchbacks are increasingly phased out by similarly proportioned sport-utility look-alikes. At the same time, keep an eye on the mid-size segment as car companies begin to field duplicate efforts aimed at increasingly narrower niches of a profitable market.
---
Surprise: One Or Two New Wagons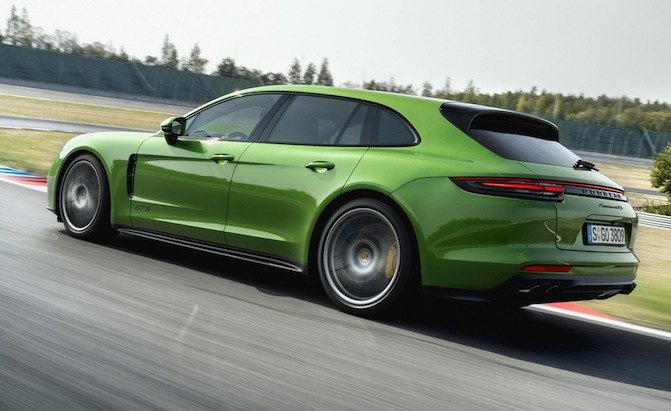 Not wagons like you're used to seeing in period pieces set in the '70s and '80s. No, we're talking about lightly disguised imports, usually from Europe where these family haulers never flamed out in the face of the dual-pronged minivan/SUV invasion of the 1990s. They'll look like crossovers with their mildly lifted ride heights and extra body cladding, but at the core, they'll drive more like sedans than sport-utilities. Current harbingers include the Buick Regal TourX and the Volkswagen Golf Alltrack (a virtual twin of the Golf SportWagen).
ALSO SEE: Porsche Panamera Turbo Sport Turismo: The Fanny Pack of Cars
---
Car Companies Selling Your Data
It's already begun, but the trickle of driver-generated data that major automakers monetize will most likely surge into a torrent in the new year.
The proliferation of connected car technologies linking drivers, apps, smart homes, and in-car shopping offers a treasure trove of information that OEMs can easily turn into a much-needed parallel revenue stream. The destinations you visit the most often, the routes you take on a daily basis, the music you listen to, and the products you link to your vehicle's infotainment system to all offer marketers a glimpse into your personality, which can then be used to sell you services and stuff in a myriad of ways – not to mention the value of all of that information at an aggregate level.
"What about privacy?" you might ask. In the battle between your rights and a big barrel of money, always bet on the cold, hard cash.
---
The Slow Death Of Diesel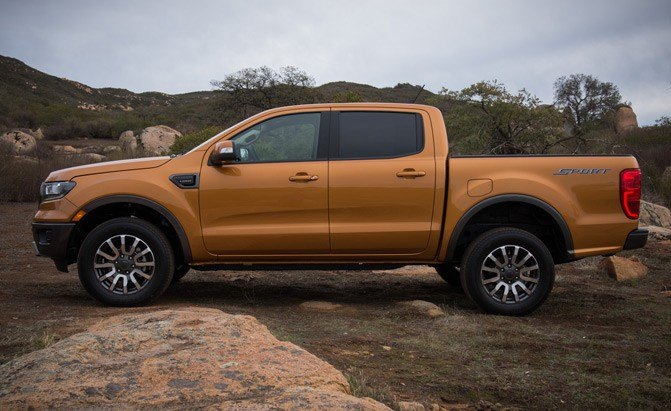 In two-wheel drive form, the 2019 Ford Ranger, with its turbocharged four-cylinder gas engine, is officially rated at 23 mpg (10.2 L/100 km) in combined driving. The 2019 Chevrolet Colorado with its pricey Duramax turbodiesel engine is also rated at 23 mpg combined (10.2 L/100 km).
Do you see where we're going with this? Sure, on the highway, the diesel Chevy beats the Ranger (30 mpg versus 26 mpg or 7.8 L/100 km versus 9.0), but the general thrust is clear: gas engines are becoming more frugal than ever before, and that's making it hard for buyers to justify the extra costs of a diesel engine in a vehicle that's primarily used for daily driving. Throw in an increasingly hostile regulatory climate from an emissions perspective, and it's not just expensive for consumers to buy a diesel vehicle, it's also far from economically expedient for an automaker to bring one to market.
ALSO SEE: Top 10 Best Engines of 2019
Sure, if you need extra torque to tow, then diesel remains attractive. But we're betting that you'll see fewer options available outside of specialized applications in the coming years, starting in 2019.
---
Chrysler Says Goodbye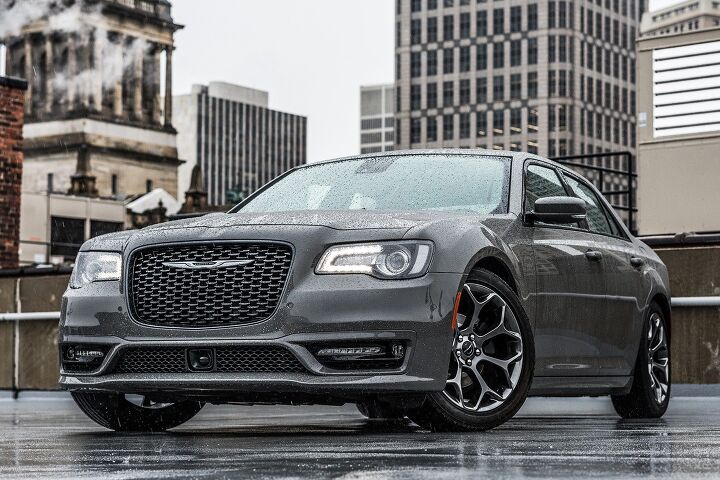 Were you aware that Chrysler currently only offers a pair of automobiles to the public? The 300 sedan and the Pacifica minivan (both hybrid and gas-only) hardly seem like enough of a lineup to sustain an entire badge, especially given that we're now living in an Orwellian "five-doors good/four-doors baaaaad" future. The excellent Pacifica deserves to live on, but the relatively slow sales of the (probably still profitable) 300, which is duplicated by its better-received Dodge Charger twin, most likely doom it to the dust heap.
We're not sure what the shakeup will look like, but the expense of keeping Chrysler afloat is unlikely to be justified by the existence of the Pacifica alone. Will the Pentastar be revitalized and transformed into an EV-focused sub-brand sold boutique-style in Dodge dealerships? Does it shrink to a single model before fading away? With so much reorganization and cost-cutting in the industry in the face of the previously mentioned sales slowdown, 2019 is likely the year we find out the answer to the Chrysler question. Published January 8th, 2019 9:49 AM
Popular Articles
Latest Comparisons
Car Buying Tools