1 View
CarbonPro Box for GMC Sierra 1500 Coming Soon
May 14th, 2019 3:34 PM
Share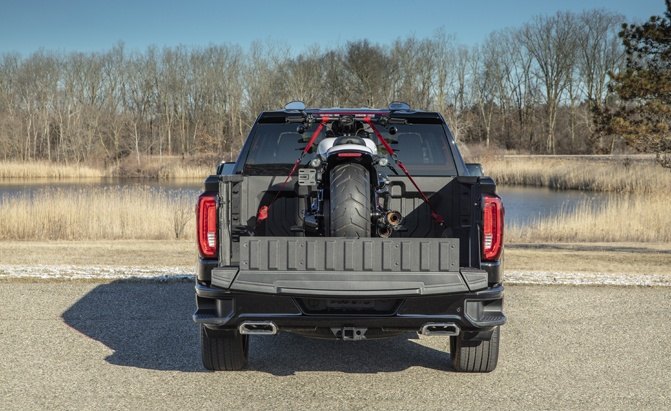 GMC has been making a fuss about its new CarbonPro box ever since it first showed the new Sierra 1500.
Now, we get a chance to see some up-close shots of The General's latest salvo in the pickup truck wars. And – if the fender badge on the truck in these images is any indication – they're ready to shout about it.
Starting production in early June, GMC Sierra trucks with the CarbonPro box will begin appearing at select dealerships this summer, available on Denali and AT4 pickups. The CarbonPro bed is said to be the first application of its kind for a carbon fiber composite and should deliver a very high level of scratch and dent resistance.
It also puts a thumb squarely in the eye of aftermarket providers, as it negates the need for a bedliner. CarbonPro will also resist corrosion and provide a measure of weight savings compared to the standard box – about 60 pounds, in fact. That amount of weight can technically be plowed back into payload capacity. The material is also apparently quite formable during production processes, allowing GMC to push its sidewalls out farther and create a bed with more volume than its workaday brethren.
ALSO SEE: 2019 GMC Sierra Denali Review
Despite its exotic construction, a CarbonPro bed is still an area where work is meant to be done. Stake pockets remain in the bed rails, tie down eyehooks abound, and sturdy 2×6 lengths of lumber can still slot into sidewall pockets to divide the bed. GMC takes care to point out the new stereo speakers now available embedded in the MultiPro tailgate, with their control panel neatly tucked into the 'gate as well. We'll leave it to our readers to comment on the desirability (and future longevity) of this option.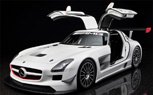 This isn't GM's first foray into unique bed-making materials. All the way back in 2001, the company introduced the Pro-Tec box, a composite box that didn't need a bedliner. It was a great innovation arguably hamstrung by poor marketing and lack of awareness. Reaching into the pockets of sales staff who generally make bank on dealer installed accessories (like an, ahem, bedliner). Despite a multi-million dollar investment to build the things, it fizzled out after just two model years.
ALSO SEE: 7 Differences Between the 2019 GMC Sierra and Chevrolet Silverado
Pro-Tec was an $850 option back in the day. Expect the CarbonPro to cost many multiples of that. GMC is promising wider availability for the 2020 model year.
From Off-Road.com
Published April 11th, 2019 9:39 AM
Popular Articles
Latest Comparisons
Car Buying Tools