27 Views
Trademark Filing Suggests Acura Legend Could Make a Return
May 24th, 2019 4:08 PM
Share
We're committed to finding, researching, and recommending the best products. We earn commissions from purchases you make using links in our articles. Learn more here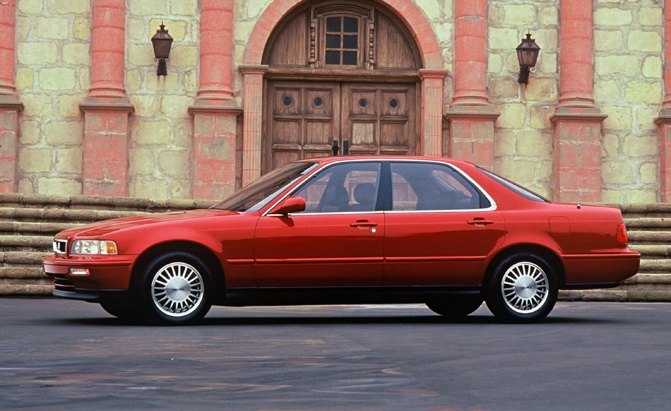 It's been a popular opinion lately that Acura seems to be a bit lost in terms of its product strategy, but a recent trademark filing might help restore hope in the Acura faithful.
AutoGuide.com has discovered that Acura's parent company Honda has recently applied for a trademark in Europe for the word "Legend," which could be applied to "Vehicles; Apparatus for locomotion by land; Apparatus for locomotion by air; Apparatus for locomotion by water; Parts and fittings for land vehicles; Parts and fittings for air and space vehicles; Parts and fittings for water vehicles," according to the filing.
This is curious because Acura does not operate in Europe, but companies can sometimes file trademarks in different markets to protect a name while avoiding suspicion in their own backyard while they work on new projects. They could also be trying to protect the word so other automakers in North America won't be tempted to use it because it's already been trademarked in another market. [Update: The Acura RLX is still sold as the Honda Legend in Japan and Honda could just be moving to renew the trademark to protect the nameplate. If this is the case, it could mean absolutely nothing for us, which Acura PR spokespeople seemed to allude to.]
ALSO SEE: Special Edition Acura TLX Gets the NSX Treatment, MDX to Follow
Reports earlier this year, however, suggested a new "production-ready concept" based on the Precision concept would debut at this year's Pebble Beach events during Monterey Car Week, and this trademark filing suggests a new Acura Legend could be unveiled.
We're slightly suspicious of the timing of this move to trademark the word Legend because we all know the demand for sedans and coupes is diminishing, so we have three theories on what a new Acura Legend could be:
The pessimist in us speculates there's a chance the new Legend could be a fastback "coupe" version of the RDX or MDX (think ZDX but less ugly and better timed).
It might make more sense if the new Acura Legend turned out to be a larger fastback sedan with a coupe-like roofline, kind of like the Kia Stinger. Which leads us to our next point…
What's more likely is that Acura will show us a new-generation RLX with a coupe-like roofline, but ditch the RLX badge and call it a Legend instead, like they do in Japan. The RLX is, after all, the Legend's spiritual successor as the brand's flagship sedan, and is due for a new-generation model very soon.
If Honda's luxury brand was going to debut an actual performance coupe, it would make more sense to make it a compact model and bring back the RSX or Integra name, so it's very unlikely the Acura Legend will be a traditional coupe with two doors. What theory do you think is most likely? Tell us in the comments section!
Acura stopped selling the Legend in North America in 1995 and fans have been asking for its return ever since. After the Legend was discontinued, it was succeeded by the Acura RL, then later the RLX. Back then, the Legend was V6-powered and was available as both a sedan and a coupe. The design of this mid-sized luxury performance car was pretty popular. Rapper and actor Ludacris reportedly still drives his gold 1993 Acura Legend and the Japanese automaker recently did a full restoration on the sedan.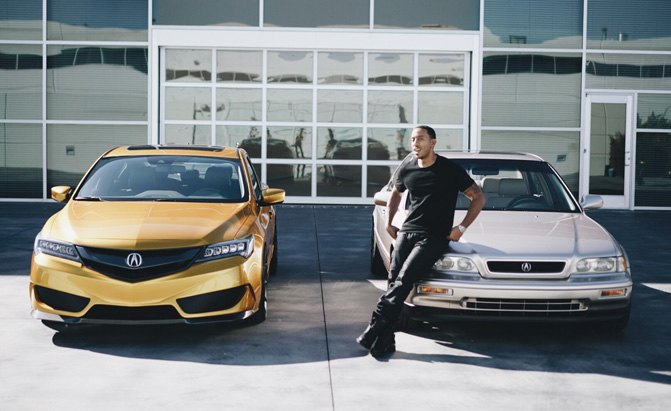 Jodi Lai
Jodi has been obsessed with cars since she was little and has been an automotive journalist for the past 12 years. She has a Bachelor of Journalism from Ryerson University in Toronto, is a member of the Automobile Journalists Association of Canada (AJAC), and a jury member for the prestigious North American Car/Truck/Utility Vehicle of the Year (NACTOY). Besides hosting videos, and writing news, reviews and features, Jodi is the Editor-in-Chief of AutoGuide.com and takes care of the site's day-to-day operations.
More by Jodi Lai
Published May 23rd, 2019 3:18 PM
Popular Articles
Latest Comparisons
Car Buying Tools