2 Views
MINI Cooper SE Electric Car Priced From $29,900
October 28th, 2019 5:50 PM
Share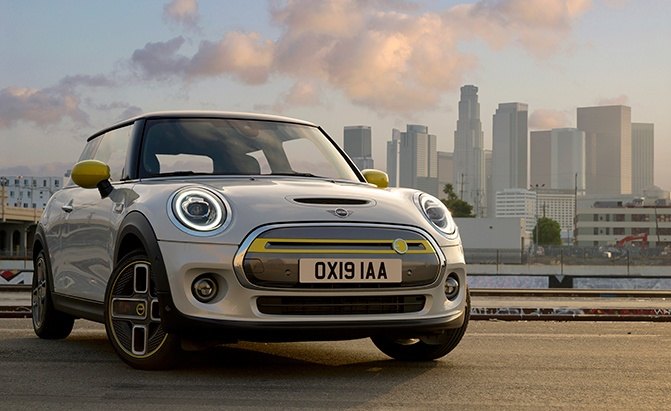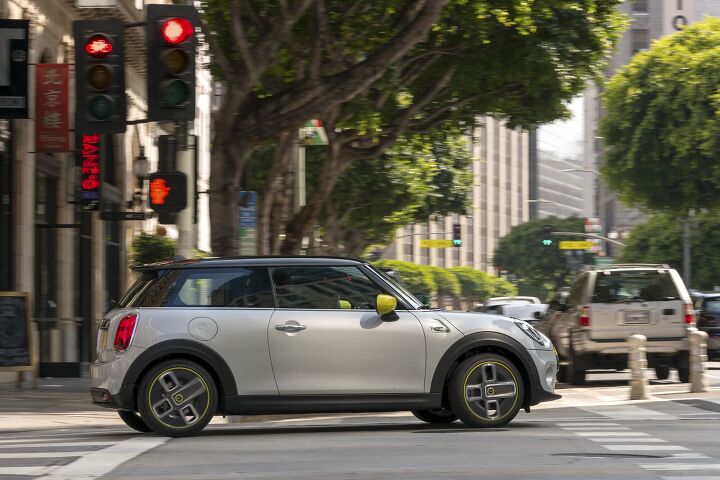 We've known it was coming for a while, and now MINI has revealed the price tag for its upcoming all-electric three-door.
The Mini Cooper SE lands in American showrooms March 2020. When it does, it will arrive with a competitive MSRP of $29,900, plus an additional $850 destination charge.
For the price of entry buyers will receive the smallest—and to our eyes, still the best—modern MINI shape, the three-door hardtop. It looks like the regular model, but pull out the tape measure and you'll find the SE is slightly taller by 0.7 inches. That's to make room for the floor-mounted batteries, though the flipside benefit there is a low center of gravity. So while it's heavier than its traditionally-powered siblings, the electron-munching MINI should share their penchant for corners.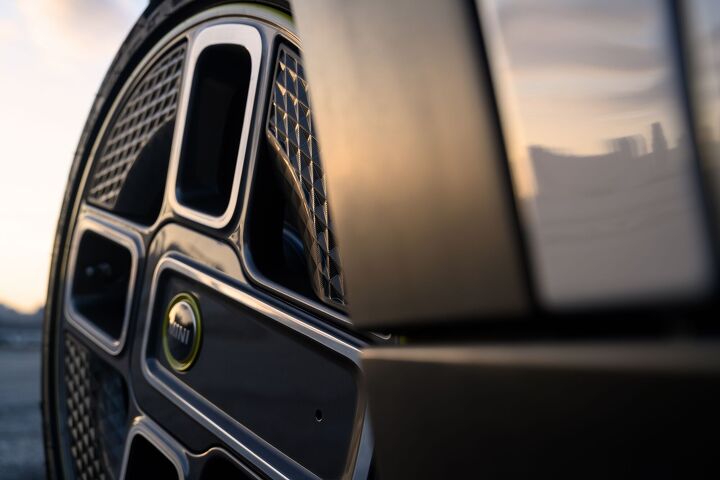 Observers will be able to pick out the SE thanks to its unique blocked-off front grille and those unusual, asymmetric four-spoke 16″ wheels. And the lack of a tailpipe.
The MSRP is an even two grand more than the Cooper S. Numbers-wise it's not far off: the electric car produces 181 hp and 199 lb-ft versus 189 hp and 280 lb-ft from the Cooper S. MINI quotes a 0-60 mph time of 6.9 seconds for the SE, a half-second off the gas model.
The interior gets a new digital instrument cluster for the driver, displaying speed, charge level, power level and a customizable portion for info like remaining range. Speaking of, MINI is currently estimating a full charge range between 146 to 168 miles on the Euro cycle; expect a slightly lower amount here in North America. The battery is a 32.6 kWh item, which needs four hours for a full AC charge at home or 35 minutes for 80% with DC fast-charging (50 kW).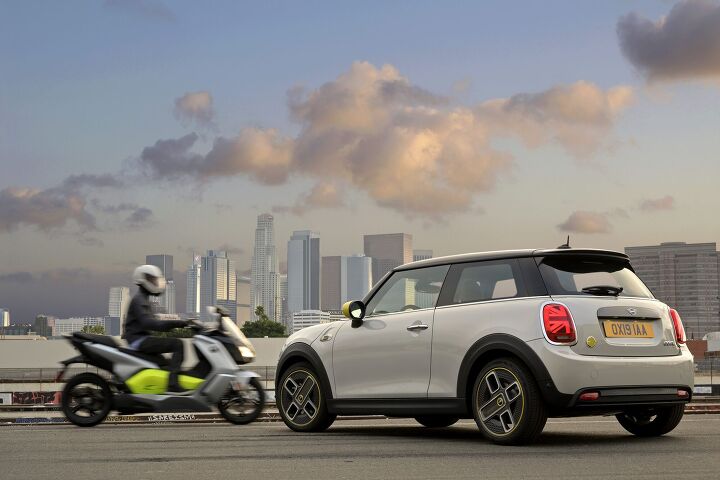 Other standard features on the SE include a 6.5-inch navigation screen, Apple CarPlay, heated front seats, keyless entry, auto climate control and more. MINI will also offer two options packages with numerous features, details of which we'll have closer to the car's March 2020 launch.
Discuss this story at our MINI Cooper SE forum
Published October 28th, 2019 4:53 PM
Popular Articles
Latest Comparisons
Car Buying Tools