2 Views
Vinfast Partners With ProLogium to Manufacture Solid-State Batteries
July 7th, 2022 4:30 PM
Share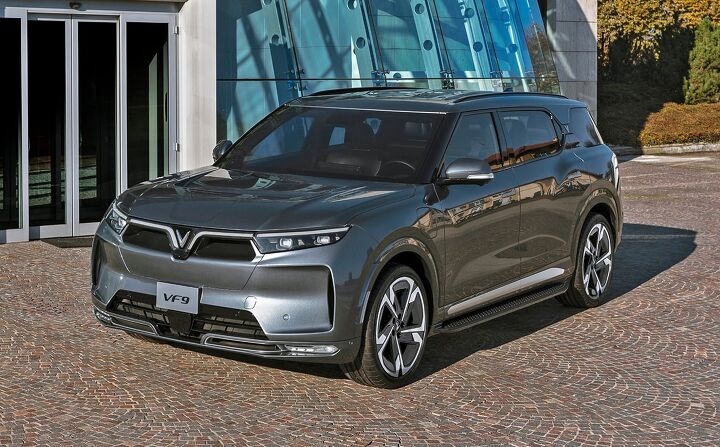 Vinfast takes even more steps to solidify its presence as an EV automaker, by partnering with ProLogium, in an effort to advance battery technology.

Vinfast's tie-up with ProLogium takes a few forms. First, Vinfast has invested an unspecified amount in the "tens of millions of dollars" into the Taiwanese battery manufacturer. Then, the two have also entered into a partnership, in which future Vinfast vehicles will use ProLogium's solid-state battery technology. The Vinfast expects 2024 Vinfast models to use ProLogium solid-state battery tech, which will come from a ProLogium factory that is slated to open in 2023. Vinfast also foresees that in the near future the two may open a joint-venture factory in Vietnam by 2024.
In theory, solid-state batteries are the sort of lynchpin to even greater EV adoption. In solid-state battery designs, the electricity holding electrolyte is solid, instead of a liquid. This change should allow for lighter, more power-dense, and cheaper batteries, compared to traditional lithium-ion or lead-acid battery types. Vinfast certainly thinks this will be the key to its success.
But, currently, no EV automaker has a vehicle that uses a solid-state battery. Some technology labs and factories, like Solid Power, have done test runs of potential batteries, but there has yet to be any substantial, wide-scale EV solid-state battery production. Also, we haven't been able to get our hands on production-ready versions of its VF8 and VF9 EV crossovers.
Still, Vinfast says that the tie-up with ProLogium is just part of its plan to partner with many companies. "VinFast has focused on investing and building strategic partnerships with leading companies in the industry and breakthrough technology companies to quickly grasp and apply technologies for smart and sustainable mobility solutions," said Vinfast's CEO Le Thi Thu Thuy.
The Vinfast plans on selling VF8 and VF9 EV crossovers in the US by the end of 2022.
Become an AutoGuide insider. Get the latest from the automotive world first by subscribing to our newsletter here.
Published July 7th, 2022 4:30 PM
Popular Articles
Latest Comparisons
Car Buying Tools