90 Views
What Makes the JuiceBox 40 the Home EV Charger You Need?
August 5th, 2022 1:50 PM
Share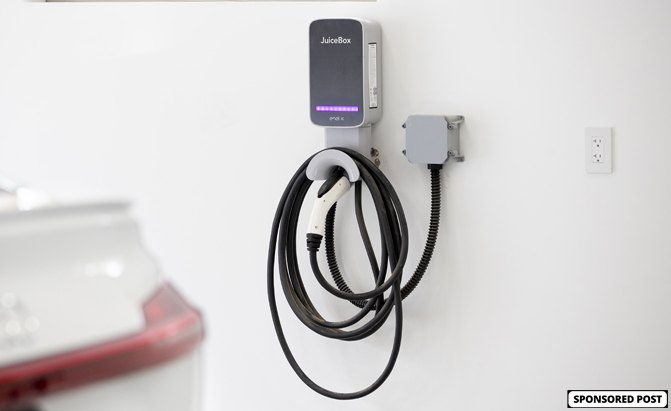 With the explosion in popularity that pure-electric vehicles have enjoyed over the past few years, there's been an in-kind response from the home EV charger market. Just ten years ago, you would have found your options to be quite limited, but today, there's no shortage of practical, reliable, and convenient home chargers available.
While it's hard not to see that as a good thing, it can be easy to get lost in the sheer number of options available. Apart from the power rating and aesthetic design, what really makes one home EV charger better than any other?
Enter the Enel X Way JuiceBox 40 – possibly the best home EV charger you'll ever own. Built around the J1772 charging standard, the JuiceBox 40 is a universal home charging solution – one that even works with Tesla vehicles, with a special adapter – that delivers up to a 7x faster charge thanks to a 40A / 9.6 kW Level 2 EVSE rating. More importantly, it's thoughtfully designed, Wi-Fi-enabled smart device that's won accolades from numerous automotive publications and risen through the ranks to become a best-selling home charger.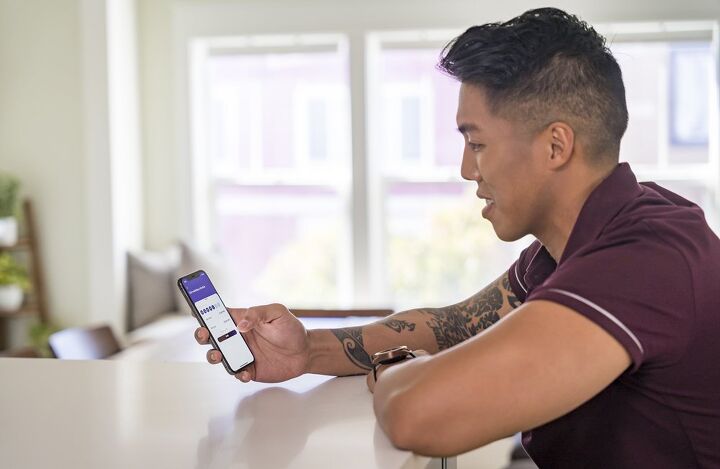 Remote, on-the-fly access to real-time charging info is a must-have, and the JuiceBox 40 keeps things simple with the intuitive JuicePass mobile app and web portal. Have the freedom to schedule your charging sessions when energy demand is low and prices are cheaper, and monitor progress from wherever you are, so you can keep tabs on how many miles of range you have charged up and time remaining until the battery is fully charged. You can even configure notifications to let you know when your EV is done charging, or to remind you to plug in when you might have forgotten.
The JuiceBox 40 even works with Amazon Alexa and Google Home, so you can monitor and control your EV charger remotely using your voice. Apart from being arguably the coolest parlor trick ever, it's a bit of extra convenience that we honestly don't know how we ever lived without.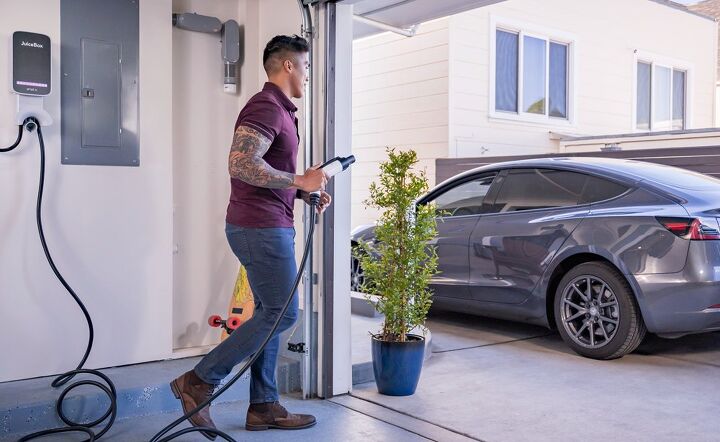 The thought of home EV charger installation tends to scare a lot of would-be owners, but the Enel X Way JuiceBox 40 is truly flexible, with a 240V plug compatible with either NEMA 14-50 or NEMA 6-50 outlets, and optional adapters for NEMA 14-30 and 10-30 outlets. You can also opt for a hardwired installation by a qualified electrician, if you plan on making the JuiceBox 40 a more permanent part of your garage setup, and a durable weatherproof, dust-tight polycarbonate case means you don't have to think too hard about potential exposure to the elements. An optional JuiceBox charger stand lets you put the JuiceBox 40 wherever is most convenient for you.
Of course, much of the reason behind driving an EV isn't the convenience of refueling at home or saving money by never having to visit the gas station: it's an eco-conscious mindset. Enel X Way knows this, and it's why the JuiceBox 40 is Energy Star certified, and why it offers an innovative green charging feature called JuiceNet Green. JuiceNet Green is an optional software add-on for the JuiceBox 40 and other Enel X Way home chargers that uses a sophisticated algorithm to work out when energy generation from wind, solar, and other renewables are at their peak, charging your EV only when those renewable sources are particularly active. Basically, it's software that postpones charging as necessary to ensure that you're drawing from as little coal power as possible. If you ever run into a situation where you just have to finish charging faster than the wind is going to allow, don't worry; you can always interrupt JuiceNet Green from the mobile app.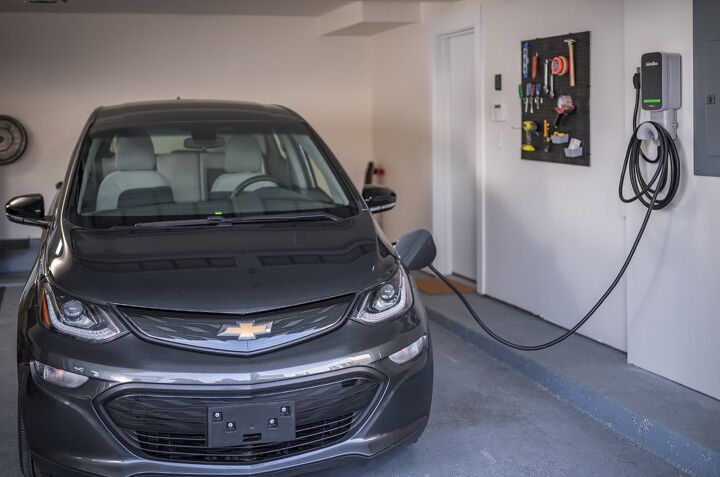 As the world continues its journey away from fossil fuels and toward electric mobility, ensuring that everyone has access to reliable, environmentally friendly and connected charging infrastructure is paramount. The Enel X Way JuiceBox 40 is the perfect solution for the home charging part of that journey: durable, smart, eco-conscious, and affordable.
Published August 5th, 2022 1:50 PM
Popular Articles
Latest Comparisons
Car Buying Tools