333 Views
Power Up On the Road With the New BLUETTI AC180 Mobile Power Station
June 16th, 2023 12:15 PM
Share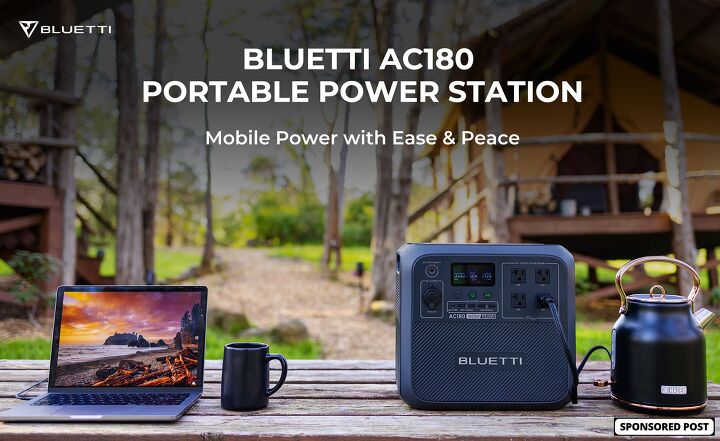 BLUETTI just premiered the next phase in portable power evolution, the AC180. Not only is the AC180 compactly packaged for going out on the road, though small in size it packs a serious punch when it comes to power output. This small, but mighty power solution will effortlessly run high-powered devices, offer super-fast charging and give you overall energy independence, whatever your destination.
When it comes to investing in a dependable, durable, up-to-date power station, BLUETTI is the way to go. With over 10 years of industry experience and presence in over 110 countries across the globe, these guys know how to deliver energy solutions which are both user- and eco-friendly.
The first thing to note about the BLUETTI AC180 is its compact size. Its dimensions (13.39" 9.72" x 12.48"), weight (approximately 35.27 lbs) and handheld design make it easy and hassle-free to carry around and store away in your vehicle whilst traveling. Just compare it with the AC200P, which is larger in size and weighs around 59.5 lbs and you'll note the difference.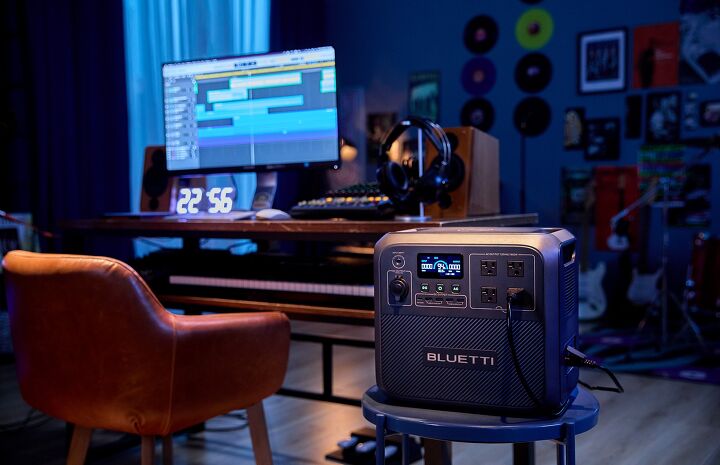 The versatility of the AC180 makes it a great travel companion for your journeys, however long or short. With summer hot on spring's heels, now's a better time than ever to start planning your escapades. Whether it be camping, hiking or RV trips, the AC180 will keep you in power while away. As a mobile power source, one single charge over an hour time period provides 1152Wh long battery life. Simply charge your power station up before packing and you're set to go. The extended battery life will feed your necessary devices and what's more, the optimized standby power consumption and new ECO mode mean the station is also conserving power when possible, too.
Its high-power output capabilities mean it can cater for more portable essentials. The BLUETTI AC180 is equipped with a 1,800W pure sine wave inverter for most electrical goods. Its Power Lifting Mode can deliver up to 2,700W output to effortlessly run high-powered devices such as electric kettles, hair dryers, laptops and microwaves.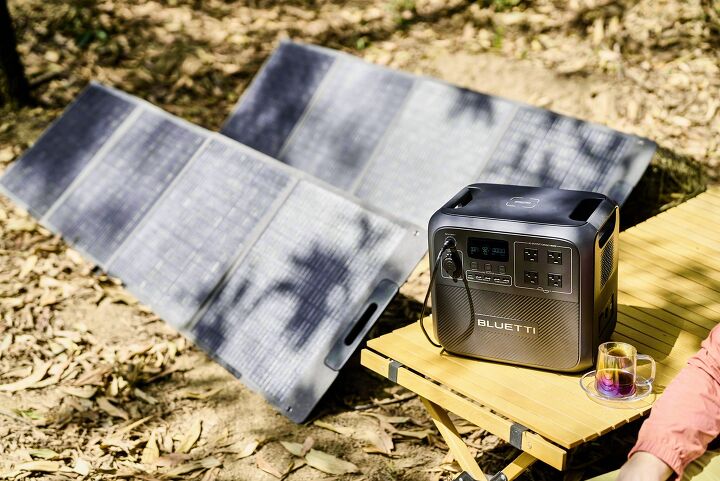 The AC180 also recharges like a dream. You get 1440W super-fast charging, giving you 80% after 45 minutes of charge. It's super quiet while it recharges thanks to BLUETTI's adoption of industry-leading noise reduction technology (we're talking as low as 45dB). If that's not enough to wow you, as a solar generator, the AC180 works perfectly with a wide range of solar panels, such as BLUETTI PV200 and PV350, meaning you can take advantage of solar energy whenever the sun shines. Solar charging takes a little longer, of course (approximately 2.8 to 3.3 hours), but it's eco-friendly and means you can continue having fun without worrying about running out of power.
When it comes to safety, BLUETTI has you covered. Their use of safe & reliable LiFePO4 battery cells ensure a longer lifespan and higher security during operation. Plus, the AC180 comes with a 5-year warranty. So pack your fan, sound system and your grill and get out on the open road!
The highly anticipated AC180 launched on June 15, with a debut price of $799 (which includes an early bird discount of 15%). Don't miss out on this incredible deal! Visit https://bluettipower.com today.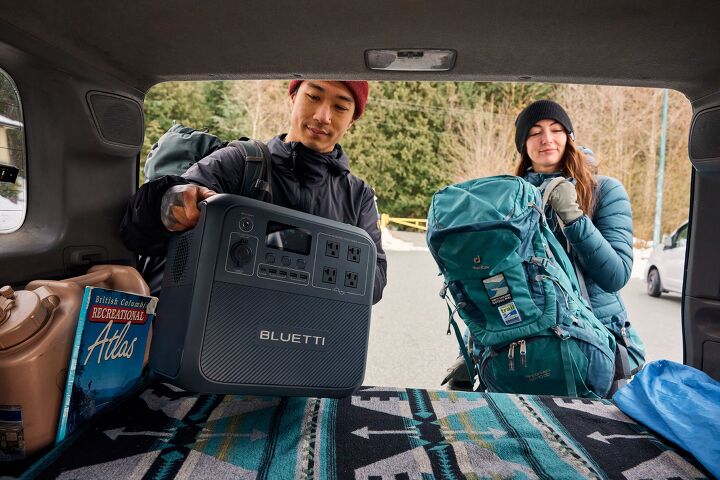 Published June 16th, 2023 10:54 AM
Popular Articles
Latest Comparisons
Car Buying Tools