422 Views
Honda And Acura Make The Switch To NACS Plug
September 7th, 2023 1:15 PM
Share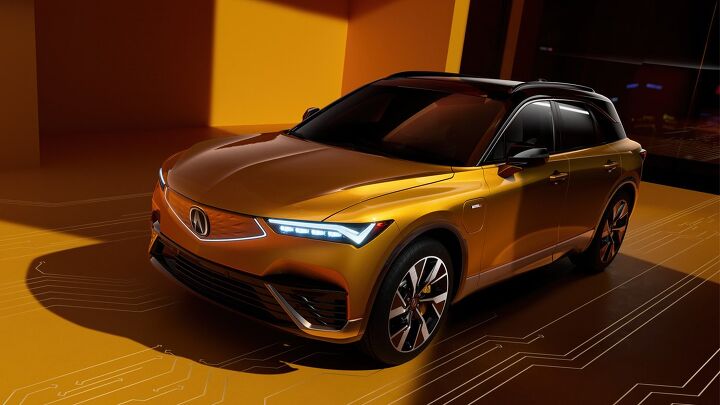 It was only a matter of time, right?
Following the rest of the industry, Honda announced its intention to switch to the NACS plug on its EV lineup. NACS, or North American Charging Standard, is the plug popularized by Tesla. Honda is the latest in the line of a growing multitude of EV automakers that will use the NACS charging standard. Now, it appears that Stellantis, Hyundai, Kia, and Volkswagen are the biggest EV manufacturing holdouts.
Just like Rivian, Aptera, GM, Ford, Nissan, Volvo, Polestar, Mercedes-Benz, and Fisker – Honda (and Acura's) participation in NACS will come sometime in 2025. Before then, Honda and Acura EVs will be able to use Tesla Superchargers via an adapter. In theory, the adapter will be backward compatible with older Honda and Acura EVs, but Honda hasn't ever sold an EV in the US or Canada capable of DC fast charging that wasn't a lease-only special. Sorry, the cute, Europe-only Honda E doesn't count. The Acura ZDX and Honda Prologue will be able to access Tesla Superchargers, just like their GM-based mechanical counterparts, the Blazer and Equinox EV.
Interestingly, this announcement doesn't deter Honda's participation in the joint venture with GM, Ford, Hyundai, Mercedes-Benz, Stellantis, and BMW, to create a DC fast charging network across North America. So, it looks like Honda and Acura EV drivers will have access to both Tesla Supercharger and Honda alliance-made DC fast chargers. That's a good thing for EV drivers concerned about range anxiety and charging infrastructure.
Become an AutoGuide insider. Get the latest from the automotive world first by subscribing to our newsletter here.
Published September 7th, 2023 1:15 PM
Popular Articles
Latest Comparisons
Car Buying Tools