330 Views
Volkswagen ID.GTI Concept Is A Rambunctious All-Electric Hot Hatch
September 5th, 2023 9:12 AM
Share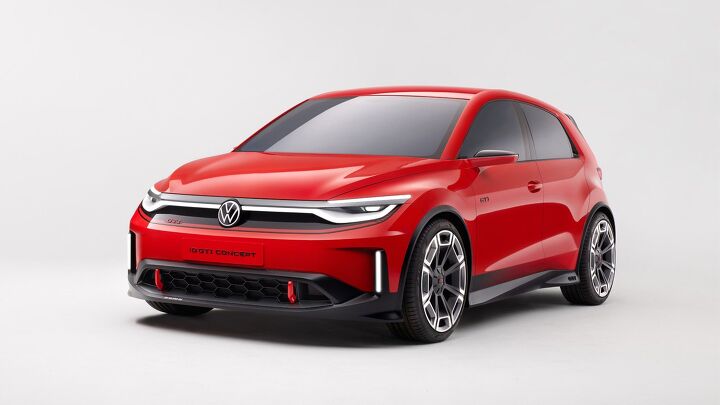 The Volkswagen ID.GTI is a preview of what an electric GTI will look like.
Volkswagen's cryptic teasers have culminated in a pretty cool concept: the ID.GTI. This car is the result of applying the GTI's attitude to its electric vehicles, and Volkswagen promises that it goes beyond just installing a cool body kit and big electric motors in a small electric car.
The VW ID.GTI is based on the very stylish ID.2all concept shown off this past March. The ID.2all stands out from the rest of the Volkswagen EV lineup. This car is designed to be small and cheap, the front-wheel-drive EV is about the same size as the Volkswagen Golf and is meant to start at 25,000 EUR. Naturally, Volkswagen said the ID2.ALL's front-wheel-drive platform, low cost, and Golf-inspired styling made it the perfect basis for an electric GTI-type car. In fact, Volkswagen's Head of Design Andreas Mindt had the ID.GTI already in mind while designing the ID.2all concept.
The ID.GTI certainly looks the part of a racy hot hatch. The big 20-inch wheels that are inspired by the very first GTI are wrapped in meaty 245/35 tires. Matte black wheel arches hide the wheels and make the car look wide and mean. The front bumper and front splitter, and rear bumper and rear splitter are almost rally-inspired, further contributing to the ID.GTI's wide stance and sporty demeanor. The whole car is a treat to look at.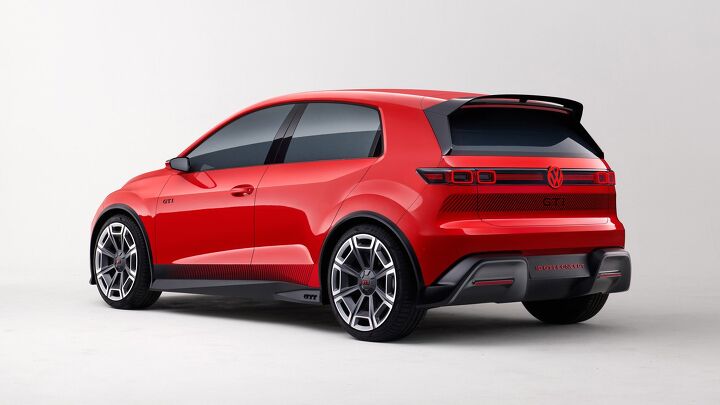 The car goes beyond some big fenders, wheels, and a racy paint job to imbue driving passion. The center of gravity is low, which should contribute to tight handling. Like the combustion engine GTI, the ID.GTI is front-wheel-drive. To manage the power, Volkswagen employs an electronic differential lock controlled by a Vehicle Dynamics Manager, just like the combustion engine GTIs. Volkswagen didn't talk about specific power numbers, but we'd expect the production ID.GTI to surpass the 226 horsepower motor in the ID.2all concept.
Inside, the ID.GTI's interior and technology are meant to further develop the sporty attitude, and combat the idea that EVs can't be interesting. The ID.GTI's interior is still very similar to the ID.2all's minimalist interior, but red accents and a novel heads-up display place it firmly in the sporty car camp. The whole windshield can display lap times, track position, and more race-oriented information, almost as if the car were in a real-life version of Gran Turismo.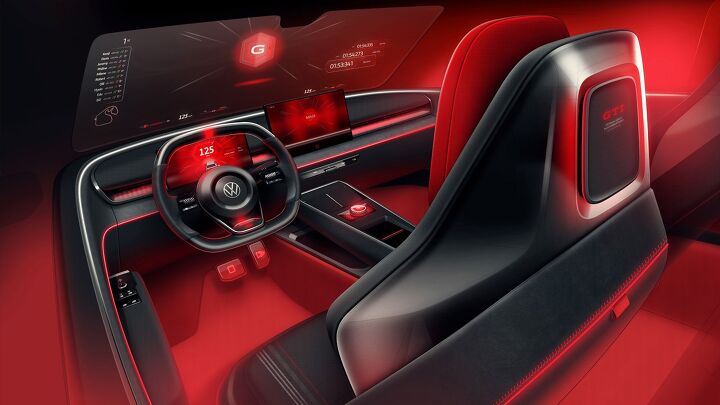 Published September 5th, 2023 9:12 AM
Popular Articles
Latest Comparisons
Car Buying Tools