578 Views
EXCLUSIVE: The Most Powerful Rolls-Royce Ever Will Be Electric
July 11th, 2023 4:34 PM
Share
AutoGuide has obtained some exciting information regarding the highly anticipated 2024 Rolls-Royce lineup. Among the intriguing details uncovered from a recent BMW filing to the National Highway Traffic Safety Administration (NHTSA) is the first VIN filing for the upcoming fully-electric Spectre. While that doesn't come as much of a surprise, a yet unannounced high-performance version of the Spectre is.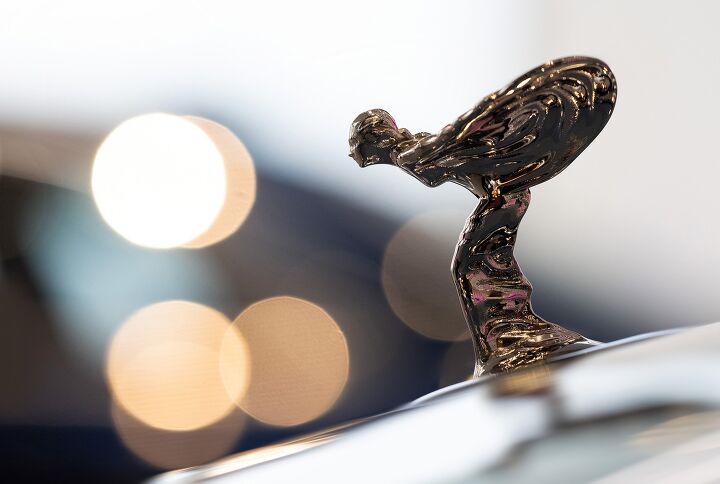 Following a recent product cadence, we can confirm there will be a Black Badge version of the Spectre, a designation typically reserved for Rolls-Royce models with enhanced performance and a darker, more aggressive aesthetic. The inclusion of a Black Badge variant for the Spectre is a noteworthy detail, as it indicates the model's potential to offer a captivating blend of power and luxury.
Did we mention… power?
According to the VIN data, the Black Badge Spectre is listed as producing a staggering 650 horsepower. This substantial increase in power sets it apart from the standard Spectre model, which will boast 577 horsepower. With this power output, the Black Badge Spectre would surpass the already impressive 591 horsepower found in the Black Badge versions of the Cullinan and Ghost, making it the most powerful vehicle in the 2024 Rolls-Royce lineup. It likely also makes this the most powerful production Rolls-Royce model ever. (With a bespoke brand like Rolls-Royce, it's not easy to accurately define what is and isn't a "production" car).
Another intriguing aspect highlighted by the leaked information is the nomenclature used by BMW in its filing. While the other Black Badge models feature the "Black Badge" designation following the model name, the document refers to this electric powerhouse as the "Black Badge Spectre." This unique naming convention suggests that Rolls-Royce and BMW may have reserved an extra layer of distinction for this remarkable vehicle.
Published July 11th, 2023 4:34 PM
Popular Articles
Latest Comparisons
Car Buying Tools