741 Views
The Great American Road Trip is Alive and Well
July 24th, 2023 9:43 AM
Share
Exploring, Bonding, and Making Memories with Ram and Rally North America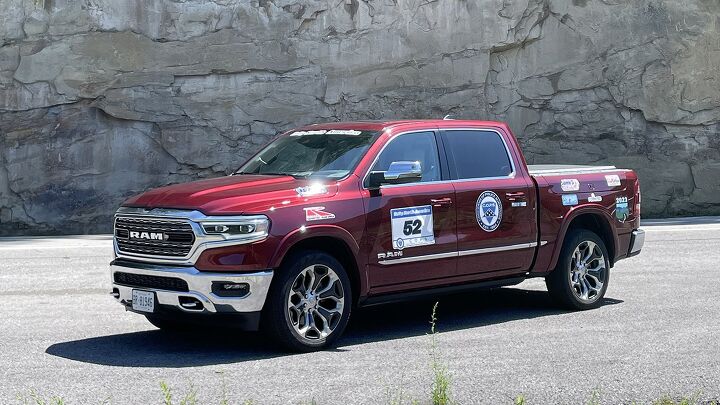 It's easy to get caught up in the fast paced, online-dominant world of today.
Society has made it simpler to connect with people around the world at a moment's notice. It's no longer necessary to travel great distances to interact and investigate other cultures or regions. All the information we could ever want is available right at our fingertips.
Although convenient, reading something on a smartphone screen still cannot match the feeling of experiencing it in person. We have five senses and only real-life interactions allow us to use them all. It's here where we make lifelong memories, when we get to see, touch, hear, smell, and taste what's around us.
Explore Your Own Backyard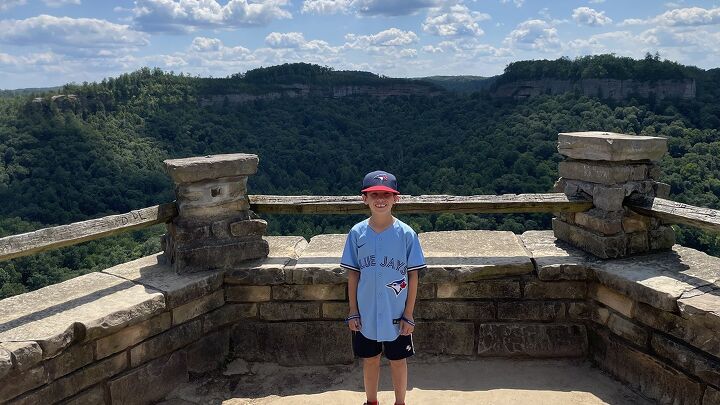 These types of adventures don't necessarily require several-hour flights to foreign lands either. North America is a vast continent and there's so much to explore in virtually every square mile of it. We have mountains, lush forests, deserts, lakes, rivers, swamps, and more. Nearly every geological landscape is accounted for in our massive piece of land.
It is a huge continent though and narrowing it down on where to begin can be daunting. There are obvious destinations like Niagara Falls, the Grand Canyon, and Mount Rushmore. But what about exploring deeper into the continent? Places tourists are less likely visit.
Luckily, organizations like Rally North America exist.
See the Continent, Help Those in Need
The brainchild of Tony Intrieri and Scott Spielman, Rally North America formed in 2009 with a goal to bring together people from all walks of life with a shared passion for automobiles, travel, and adventure. Each year, the organization coordinates a handful of events including the marquee charity road rally.
Less a rally and more of a massive scavenger hunt, these multi-day events take place in different regions each year with an emphasis of getting off the main highways and exploring all the smaller towns, landmarks, and points of interest most would drive right by. Although it's officially a competition, to see who can get the most scavenger points over the course of a day, Rally North America events have always been about so much more.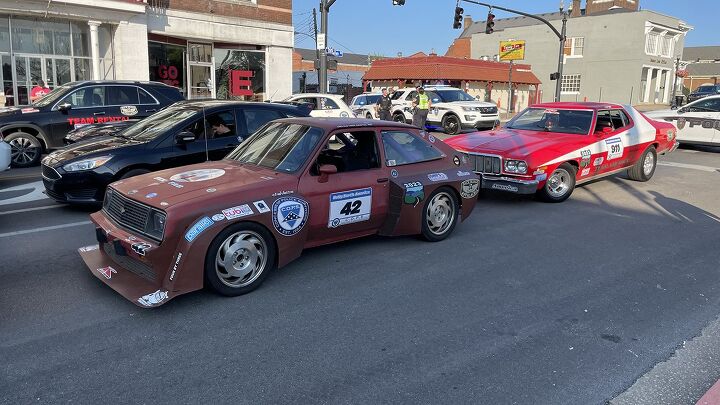 With 80+ cars/teams participating, a wide variety of folks attend, with most falling into three main categories. There are those who compete for the daily prizes, trying to check off all the boxes on a scavenger card. Then there are those like me who are less concerned about checking boxes as opposed to checking out the sites around us. The final group are those who love the social aspect of the rallies. Regardless of what they do during the day, each night everyone comes together to socialize, interact, and regale tales from their daily adventures.
But the most important aspect of Rally North America is that this is all done for a good cause. Central to every rally is a fundraiser for charity. Teams are tasked to raise as much money as possible each year through word of mouth. To date, Rally North America has raised $2.45 million dollars over the past 14 years. Not bad for an upstart organization created by a couple of friends.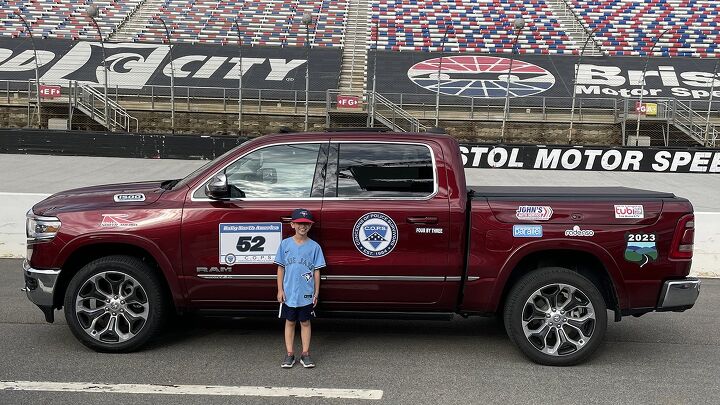 This year's event was called the 2023 Backroads of Appalachia Rally, benefitting the Concerns of Police Survivors charity. Starting in Bristol, Virginia, the event would take place over four days visiting areas of Tennessee, Kentucky, Indiana, and more. Some highlights include paced laps on Bristol Motor Speedway, a visit to Rabbit Hash, and a tour of the Louisville Slugger Baseball Factory.
As rally veterans, my father and I hadn't attended a Rally North America event in quite some time. This year we decided it was time to make our return, but with a twist. Joining us for the first time ever would be my eight-year-old son. Rally North America events have always been for people of all ages, and we couldn't wait to share this adventure with him.
The Journey is Just as Important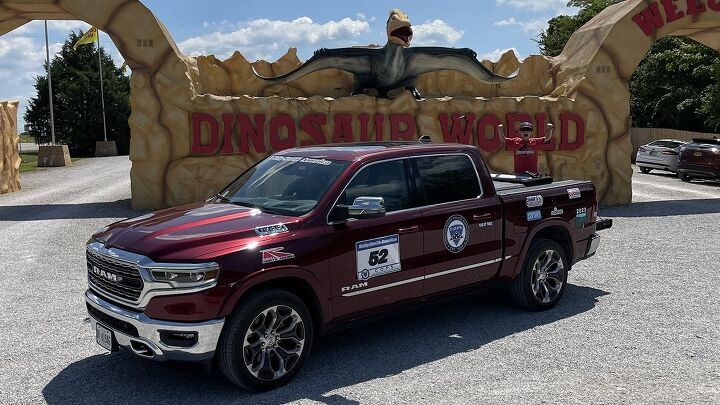 The best part of road trips is the journey can be just as fun as the destination itself. Unlike air travel which includes massive crowds, lineups, restrictions, and limited personal space, driving is wholly open ended. Take as much or little time as needed along the way for food, restroom stops, and sight-seeing.
We planned a three-day trip to the start of the 2023 Backroads of Appalachia Rally and a two-day return trip. Along the way, highlights included four MLB and MiLB baseball games, a children's science museum, a 150-acre dinosaur park, the Louisville Mega Caverns, and of course a stop at a Buc-ee's.
Aside from visiting these destinations along the way, we kept ourselves entertained in-car with various activities like the license plate game, Mad Libs, and more.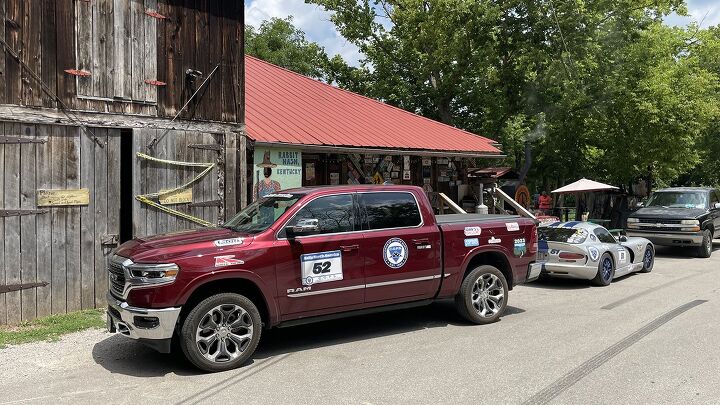 A critical part of a road trip is vehicle choice. Five adults stuffed into a Mitsubishi Mirage isn't going to make for the most pleasant experience nor would three passengers in a cube truck. A vehicle that offers space, ride comfort, and decent fuel range is key.
For our adventure we were lucky enough to borrow a 2023 Ram 1500 Limited. As the top trim in the full-size truck's lineup, our tester came equipped with a plethora of comfort, safety, and technology features. Air ride suspension, power front seats, all the latest driver assistant technology, a kicking audio system, navigation, power operated running boards, as well as heated and cooled seats front and back are just some of the highlights.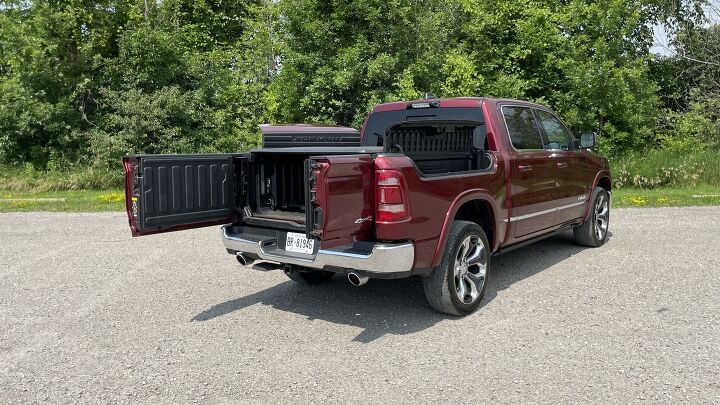 Our truck also had dual lockable Ram Boxes which were great for storing our folding chairs, baseball equipment, and excess drinks. The bed itself had a soft tonneau cover which seals tight enough to keep our luggage dry even when driving through a few deluges on our trip.
During the rally event itself, having something as comfortable, yet capable as the Ram 1500 was a bonus. When finding checkpoints in Red River Gorge, Kentucky, it didn't matter to us how pothole-strewn some of the access roads where. Those driving Mustangs and Camaros were not so carefree.
Our truck also had the upgraded fuel tank which meant we averaged around 600 real-world miles of range per tank. This meant never having to stop to refuel during a day of driving which is a major plus. I'll have a full in-depth review of the 2023 Ram 1500 Limited over the next few days.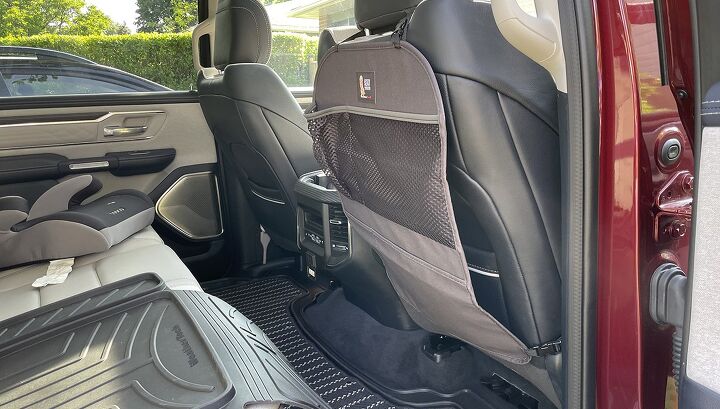 Finally, having the right accessories can really help make a road trip hassle free. Our biggest accessory (in terms of size, value, and usefulness) was the BougeRV CRPRO25 portable car fridge. Click the link here to read our comprehensive review on the fridge. In short, having something that keep drinks, fruit, and leftovers cold all day and night was a huge bonus.
Our other accessories came from WeatherTech. We had a rubber seat protector for my son's booster seat as well as a fabric seat back protector for the seat in front of him. The fabric seat back protector had a double function as it not only kept footprints off the back of the front seat, but it was also a handy storage device for toys, games, and snacks. Easy to install and fully adjustable, it's a great addition to any trip with younger kids.
The rubber seat proctor helped keep my son's seat in place and capture any renegade crumbs and/or water spills. If interested in the full lineup of WeatherTech protective products, click the link here.
The Immeasurable Payoff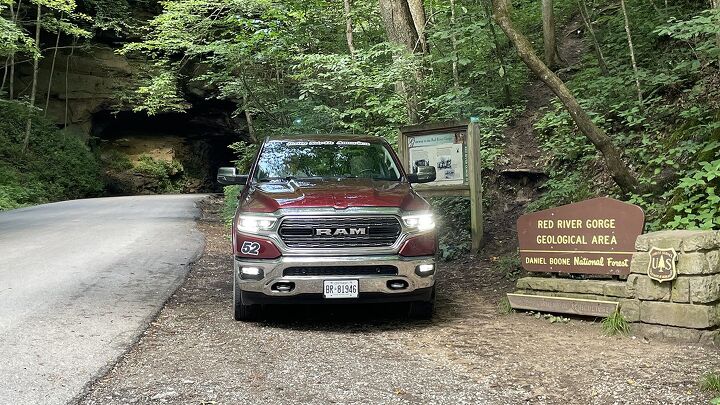 Planning a road trip with family is not only a great way to get out and explore our land, it's also a fantastic bonding experience that makes memories for life. During our eight day adventure, my son saw four new ballparks, was the junior mayor for the day in Richmond, Kentucky, got to be an honorary member of the Scottsburg, Indiana fire department, held Ricky Henderson's baseball bat, and saw the inside of one of the largest caverns in North America. These are experiences one can't get from a video screen.
Doing all this with a community like Rally North America not only enhances the experience exponentially, it also helps those in need. Although we don't know what regions we'll get to see next summer, it's a guarantee the three of us will be travelling with Rally North America once again.
Become an AutoGuide insider. Get the latest from the automotive world first by subscribing to our newsletter here.
Published July 24th, 2023 9:43 AM
Popular Articles
Latest Comparisons
Car Buying Tools