3.4K Views
Why the Armstrong TRU-TRAC Should Be Your Next All-Terrain Tire
September 14th, 2023 3:32 PM
Share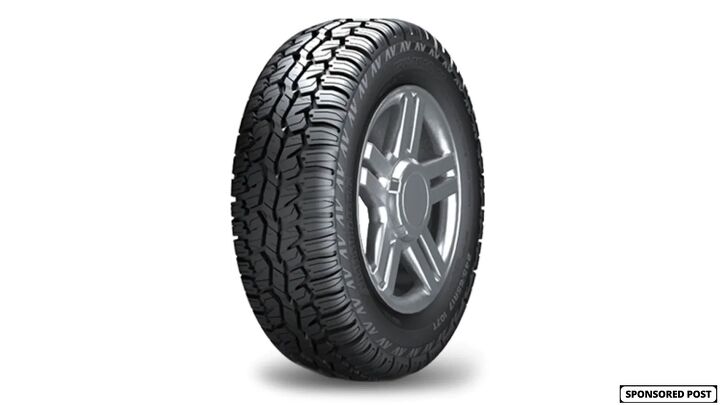 Off-roading is as popular as it's ever been, and today, unsurprisingly, there are countless aftermarket all-terrain tires all vying for your business. Each one purports to be more rugged, more capable, more comfortable on paved surfaces, and generally all-around better than the all-terrain tires that came before it – at least within a certain price bracket. It's all enough to make shopping for new all-terrain tires feel a bit overwhelming. Where do you even start?
We suggest you start by taking a look at the Armstrong TRU-TRAC AT. Armstrong Tires is an historic American tire brand, with roots stretching back to a small New Jersey loft in 1912, and while the Armstrong name may not have the same level of brand recognition as some of those bigger multinational tire manufacturers, they were once the fifth-largest tire producer in the world. Back in 1970s USA, you couldn't throw a stick without hitting an American truck, sedan, or muscle car with the Armstrong brand tucked underneath the wheel wells.
Armstrong's experience runs deep, and all those decades of expertise have found their way into the Armstrong TRU-TRAC AT. This radial all-terrain tire boasts some of the most advanced features ever fitted to an Armstrong tire, all at a competitive price point. Let's take a look at some of those features in detail, and explore who would be best-served by the TRU-TRAC AT.
Features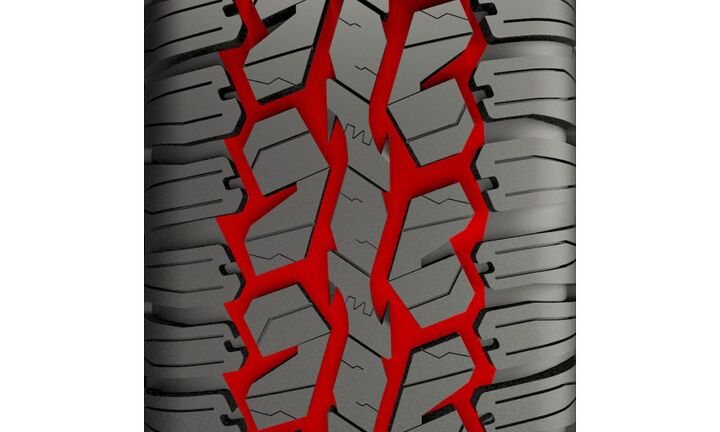 Zig-Zag Circumferential Grooves – The Armstrong TRU-TRAC AT features four zig-zagging grooves running the full circumference of the tire, which are designed to provide grippy "biting" edges for more traction in all situations, regardless of whether you're on the road or off it.
Interlocking Center Blocks – The TRU-TRAC AT's interlocking center tread blocks are less prone to shifting or wobbling around while driving, delivering comfort and stability beyond what you might expect from an all-terrain tire. These center tread blocks also have slanted edges for a more gradual, gentle engagement when each tread block meets with the driving surface, enhancing comfort even further.
Rugged Casing – The true strength of any off-road tire comes from its casing, and the Armstrong TRU-TRAC AT is no exception. Armstrong's engineers have managed to design a casing that's strong enough to deliver outstanding high-speed stability and excellent steering response, while still being compliant enough to absorb shocks and flex over difficult terrain.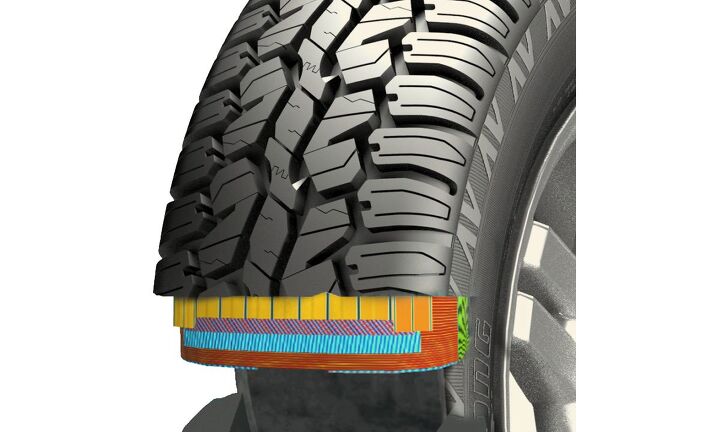 Shoulder Block Connecting Bridges – The TRU-TRAC AT's shoulder blocks are specifically designed to resist shifting and wriggling while you drive, with bridging connections between blocks that hold them firmly in place for improved comfort and stability. Those same shoulder block bridges also help prevent irregular tread wear, so that the TRU-TRAC AT can go further without developing the sort of uneven wear pattern that can spoil the ride.
Competitive Warranty Coverage – The Armstrong TRU-TRAC AT is sold with impressive warranty coverage, including both a 6-year limited warranty and a 60k mileage warranty, along with road hazard repairs, 24/7 roadside assistance, and a 30-day money-back warranty. All of this makes the TRU-TRAC AT an attractive, almost risk-free proposition.
Who Is It For?

With its competitive pricing, great feature set, and extensive coverage, the Armstrong TRU-TRAC AT is for the thrifty truck or SUV driver who is unwilling to compromise on quality or capability with a no-name tire brand. It's an affordable gem in a field that too often sees itself split between overpriced premium options, and lesser-quality budget brand tires. If you're an occasional off-roader and you need a mix of all-terrain competence and on-road comfort and stability, the Armstrong TRU-TRAC AT can deliver.
The Armstrong TRU-TRAC AT is available in a range of over 30 sizes, including a number of flotation tire sizes for folks who need more float over softer soils. The array of sizes is enough to cover nearly all the most popular truck and SUV models on sale today.
Published September 14th, 2023 3:30 PM
Popular Articles
Latest Comparisons
Car Buying Tools