478 Views
NASCAR's Daytona Finale: How to Watch the Coke Zero Sugar 400
August 26th, 2023 1:24 PM
Share
We're committed to finding, researching, and recommending the best products. We earn commissions from purchases you make using links in our articles. Learn more here
Fasten your seatbelts – it's time for one last adrenaline-fueled spectacle in 2023. Revving up the excitement, the Coke Zero Sugar 400 at Daytona International Speedway is set to ignite the night on Saturday, August 26th, at 7:30 p.m. ET. The stakes are high as this showdown marks the final race of the regular season, with a lone playoff spot left up for grabs. Who will seize the opportunity and keep their season alive? And who will endure the heartbreak of narrowly missing out? Here's all you need to know to watch the last NASCAR race of the season:
How to Watch the 2023 NASCAR Cup Series Coke Zero Sugar 400
Below is a list of market preemptions due to NFL preseason games for airing at the same time. The following markets will air the race air with these sister stations:
Albany, NY – airing on WNYA
Baltimore, MD – airing on WBAL
Denver, CO – airing on KTVD
Harrisburg, PA – airing on WGAL
Oklahoma City, OK – Cup airs on KAUT
Orlando / Daytona Beach, FL – airing on WKCF
Tampa Bay, FL – airing on WMOR
The following markets will join the race in progress following the conclusion of NFL preseason games:
New York, NY – Joining in progress at 9pm ET
Washington, DC – Joining in progress at 9pm ET
The following markets will be available on Peacock:
In some markets where DIRECTV STREAM does not cover NBC due to carriage disputes with Nexstar, we suggest trying Hulu Live TV. It does not have a free trial, but it does come with Disney+ and ESPN+ for free.
About the 2023 NASCAR Cup Series Coke Zero Sugar 400
As the NASCAR postseason horizon nears, the competition for the final coveted playoff spot is set to reach a fever pitch at Daytona. Currently, Bubba Wallace holds the reins, enjoying a 32-point lead over Ty Gibbs. Yet, the likes of Chase Elliott, Alex Bowman, Daniel Suarez, and A.J. Allmendinger remain within striking distance of the coveted position, ready to snatch it with a triumph in the Coke Zero Sugar 400.
Race-Day Insights: Expert Analysis and High-Octane Action
The expertise of racing stalwarts Dale Earnhardt Jr. and Jeff Burton will provide real-time insights into the race. Adding to the excitement, the pre and post-race coverage will feature Dale Jarrett, the Daytona 500 victor, alongside auto racing icon Kyle Petty. As the 2023 NASCAR regular season bids adieu, an array of top-tier names from the racing realm will be on hand, ensuring that this spectacular event is not to be missed.
Gearing Up for Glory: Race Details and Lineup
The Coke Zero Sugar 400 embarks on 160 laps around the 2.5-mile oval, translating to a scintillating 400 miles. The race structure encompasses three segments, namely:
Stage 1: 35 laps
Stage 2: 60 laps
Stage 3: 65 laps.
Recapping recent triumphs at Daytona, Ricky Stenhouse Jr. clinched victory in the Daytona 500 with an awe-inspiring performance. Additionally, one year ago, Austin Dillon showcased remarkable prowess, maneuvering through a rain-induced chaos to secure his place in history.
Teams for Ford, Toyota, and Chevrolet will be racing at the Daytona 400. Currently, Chevrolet has 14 wins, Toyota has 7 wins, and Ford has 4 wins for the season while William Bryon and Martin Truex are tied with the most wins (4), with Kyle Larson and Christopher Bell tied for second (3 wins) and Joey Logano (2 wins) follows in third.
Car number in parentheses:
(14) Chase Briscoe, Ford
(10) Aric Almirola, Ford
(21) Harrison Burton, Ford
(23) Bubba Wallace, Toyota
(54) Ty Gibbs, Toyota
(36) Riley Herbst, Ford
(5) Kyle Larson, Chevrolet
(12) Ryan Blaney, Ford
(41) Ryan Preece, Ford
(4) Kevin Harvick, Ford
(17) Chris Buescher, Ford
(6) Brad Keselowski, Ford
(19) Martin Truex Jr., Toyota
(22) Joey Logano, Ford
(20) Christopher Bell, Toyota
(2) Austin Cindric, Ford
(16) AJ Allmendinger, Chevrolet
(8) Kyle Busch, Chevrolet
(11) Denny Hamlin, Toyota
(45) Tyler Reddick, Toyota
(3) Austin Dillon, Chevrolet
(99) Daniel Suarez, Chevrolet
(9) Chase Elliott, Chevrolet
(43) Erik Jones, Chevrolet
(1) Ross Chastain, Chevrolet
(62) Austin Hill, Chevrolet
(24) William Byron, Chevrolet
(31) Justin Haley, Chevrolet
(42) Josh Berry, Chevrolet
(77) Ty Dillon, Chevrolet
(48) Alex Bowman, Chevrolet
(47) Ricky Stenhouse Jr., Chevrolet
(51) JJ Yeley, Ford
(15) Brennan Poole, Ford
(38) Todd Gilliland, Ford
(13) Chandler Smith, Chevrolet
(7) Corey LaJoie, Chevrolet
(78) BJ McLeod, Chevrolet
(34) Michael McDowell, Ford
Prepare for a night of heart-pounding action, strategy, and relentless competition as the Coke Zero Sugar 400 descends upon Daytona. Secure your spot in the racing front row and immerse yourself in the spectacle that will undoubtedly be etched in the annals of NASCAR history. If you don't have cable or an antenna, we suggest watching with DIRECTV STREAM, Peacock, or Hulu Live TV.
DIRECTV STREAM:
Starts at $74.99 / mo
Carries all major channels
Comes with a 5-day free trial plus complimentary add-ons
Hulu Live TV:
Starts at $69.99 / mo
Carries all major channels
Comes with Disney+ and ESPN+ for free
Peacock:
Starts at $11.99 / mo (without ads)
Only carries NBC
Doesn't have a free trial or perks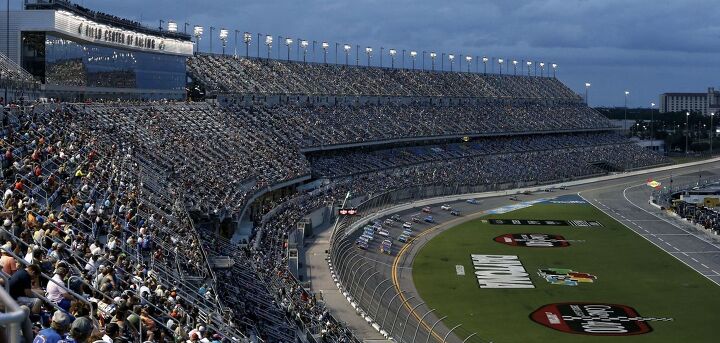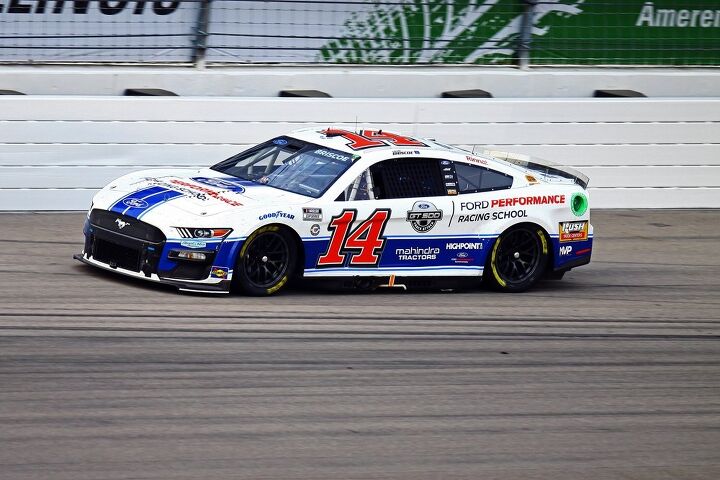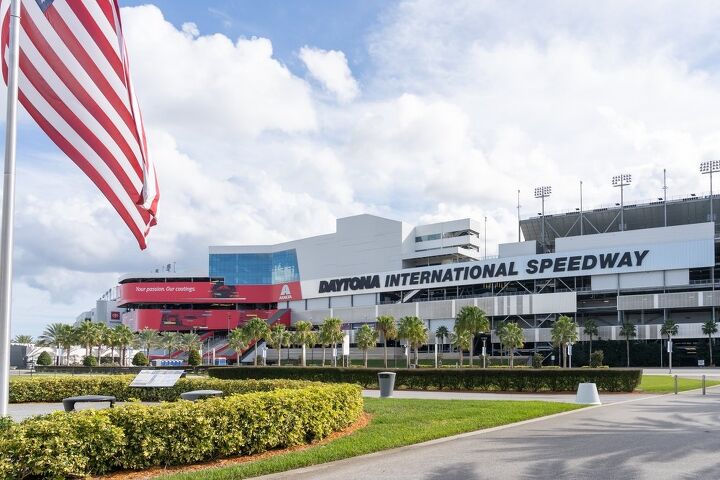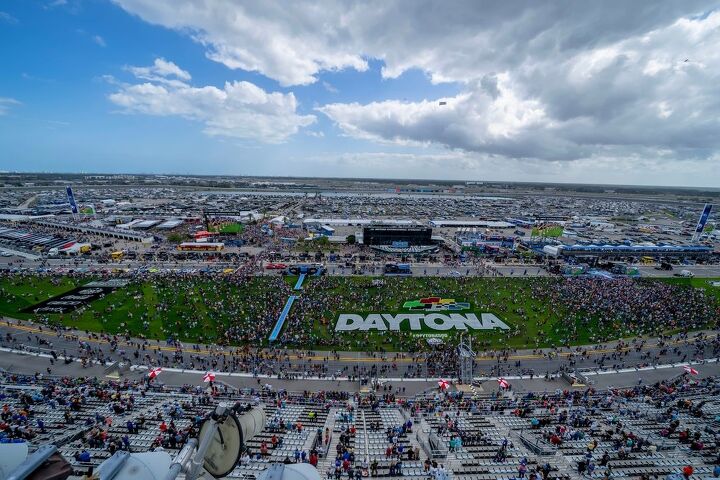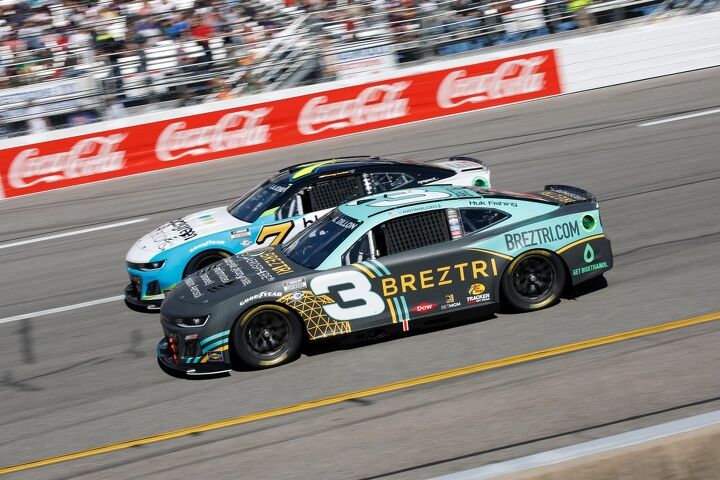 Mike Nelson
I've worked in the publishing industry for nearly a decade, mostly in travel where I managed LonelyPlanet.com. Over the last few years I shifted my focus to the technology sector, writing about the businesses and disruptions that come with it.
More by Mike Nelson
Published August 26th, 2023 1:24 PM
Popular Articles
Latest Comparisons
Car Buying Tools