508 Views
Should I Upgrade My Headlight Bulbs?
September 26th, 2023 12:14 PM
Share
We're committed to finding, researching, and recommending the best products. We earn commissions from purchases you make using links in our articles. Learn more here
It's easy to overlook upgrading your headlights, but drive with shiny new ones once, say, in a rental while on vacation, and it's tough to go back. We go through this all the time when testing cars and then hopping back into older, often disused projects of our own. The upgrade is something well worth it, but determining whether you need it is a tough decision all its own. So, should you upgrade your headlight bulbs? Or are there maybe some other steps to take before buying a set of new bulbs?
Luckily, there are some intermediary steps. For starters, you can clean your headlights. If the light housing, which is often plastic, is dirty, yellow, and faded from years of use and sun damage, a simple cleaning will probably be enough to restore original functionality. The process is generally pretty straightforward. You'll effectively be sanding down part of the lens, then polishing it back up to a nice, clear surface. Often, it's easiest to buy a kit for this. We've used Adam's Ceramic Headlight Restoration Kit before with some great results. If your headlights are extra hazy, you can always use a rotary polisher for the sanding and polishing steps for some added power. Just make sure to match the grit on the abrasive correctly, otherwise you'll scratch your lights.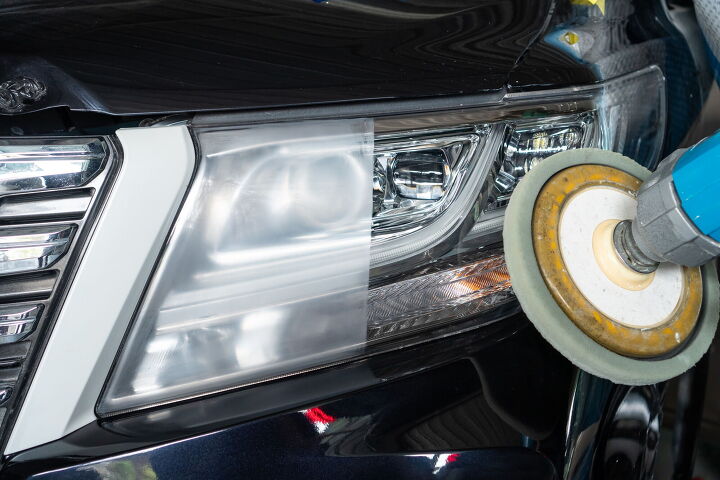 Supposing your lights are simply not cutting it, say, on an older car, upgrading can definitely be the right choice. From here, there are three paths, each with its own pros and cons based on the type of bulb you buy. Generally, we'd recommend sticking with what your car has from the factory rather than, say, converting to HID to LEDs. Halogen bulbs are the third type and are the most straightforward and cost-effective bulb type. Properly adjusted, and they can do a good job. However, their yellowish/white glow is often less penetrating than bluer, brighter lighting. HID Xenon bulbs are a step up in terms of light output, but they can also be pricey. Finally, LEDs are the cream of the crop, and largely the industry standard. These are also expensive, but offer the best in terms of lighting and durability.
Generally speaking, newer cars just won't benefit from a headlight upgrade the way something vintage will. If your car was made in the last 5-8 years, we'd say that polishing your headlights and replacing worn bulbs is the best route. But if that's not you, then the upgrade is certainly worth it. Most OEM-replacement bulbs will be made by one of two companies- Sylvania or Philips. Both will offer a standard headlight bulb, and more to the point, the packaging will be pretty clear whether or not its an upgrade.
Take these Philips VisionPlus bulbs. They're widely available and offer a claimed 60% increase in on-road visibility. They're also much whiter than standard bulbs, at around 3000K. That scale, for reference, is how light is measured in terms of its whiteness. A lower number is a more yellow, soft look, and whiter is a higher figure. If you live somewhere rural, you may even want to bump up to whiter lights tha offer more visibility, like Philips Nightguide platinum, which are 3400K lights that offer more than twice the range of the VisionPlus units. Generally speaking, though, you won't need something this serious for urban driving.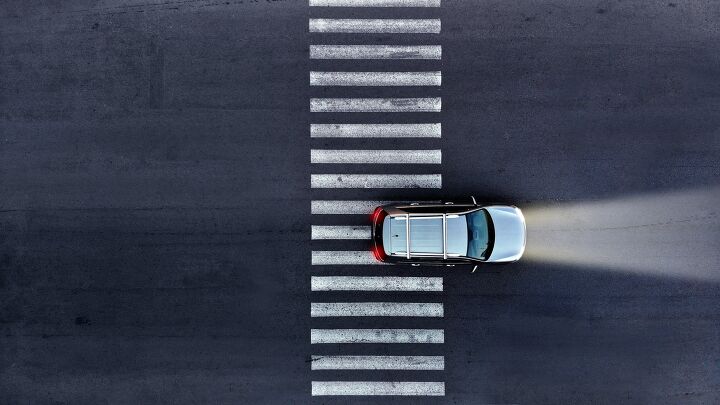 Sylvania is another strong option, and generally speaking, between both it and Philips, most makes and models will be covered. Again, if you need more download visibility, Sylvania's alternative, the SilverStar Ultra, is a great choice. These are the brand's top-tier lights, offering the best down-road visibility and clarity. Again, like the Nightguide, these can be a little overkill for folks who live in the city. For that, we'd stick with the brand's SilverStar units, which are just a step down the ladder from the Ultra model.
To wrap up, it's also important to ensure your headlights are adjusted. Having spotlights strapped to the front of your car won't do any good if they aren't pointed in the right direction. Luckily, YouTube makes this easy, and simply throwing a year, make, and model plus "headlight adjustment" into the search bar ough to get you, and your lights, pointed in the right direction.

Chase Bierenkoven
Chase is an automotive journalist with years of experience in the industry. When he's not writing reviews of the latest in cars or producing industry coverage, Chase is at home in the driver's seat of his own (usually German) sports cars.
More by Chase Bierenkoven
Published September 26th, 2023 12:14 PM
Popular Articles
Latest Comparisons
Car Buying Tools