566 Views
Study Shows That Pricing Of Used EVs Has Fallen By 30 Percent
July 11th, 2023 11:58 AM
Share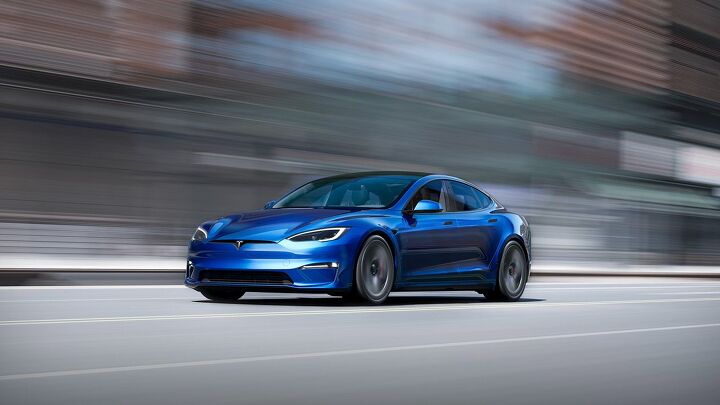 You aren't imagining things, used EV prices are getting cheaper.
It's been kind of the wild, wild, west with respect to electric vehicle pricing. Automakers have struggled with meeting the immense demand for all vehicles, especially EVs. Thus, during the height of the pandemic, the pricing of used EV matched or even surpassed the pricing of new ones, sans dealer market adjustment markups. However, that's changed dramatically, according to a study from iSeeCars. The prices of used EVs have dropped by 30% since the start of the year.
The drop in used EV pricing is part of a larger trend. The used car market is finally starting to stabilize. From the start of the year, iSeeCars says that used car pricing as a whole has dropped about 4% since the beginning of the year. Yet, EVs significantly outpace that drop, hitting 30% over the same time period.
This big price drop really lies at the fault of one manufacturer – Tesla. Tesla's huge (and constant) price cuts have caused the resale value of its models to tumble. Since Tesla makes up most of the EV market, the reduced value of its models has skewed the market and pushed the average used EV price downward. Out of the top ten models that lost value the quickest, the Tesla Model 3, Tesla Model X, and Tesla Model S occupy three slots near the top of the list.
At its core, this is indicative that supply is finally catching up to demand. Consumers will finally have their pick of the litter of used EVs and reasonable prices, although that might not be the best thing to hear for folks who may have overpaid for a Tesla EV and looking to get out of a steep payment. If you're looking for a deal on a Tesla Model 3, now might be the time to buy.
Become an AutoGuide insider. Get the latest from the automotive world first by subscribing to our newsletter here.
Published July 11th, 2023 11:58 AM
Popular Articles
Latest Comparisons
Car Buying Tools