1.2K Views
The Next Time You Detail Your Car, Leave The Job To Malco Automotive
August 1st, 2023 11:41 AM
Share
We're committed to finding, researching, and recommending the best products. We earn commissions from purchases you make using links in our articles. Learn more here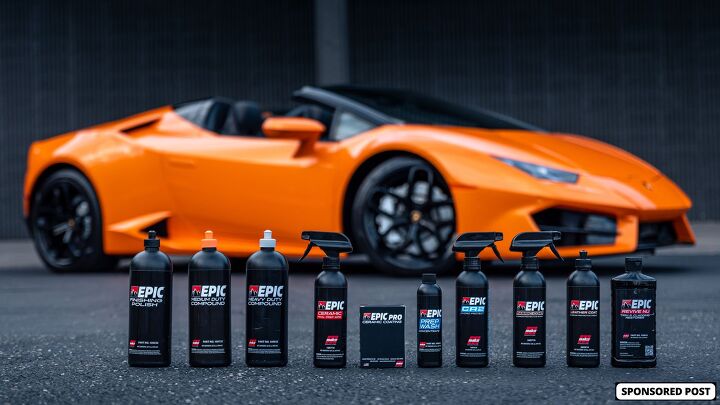 The market for automobile cleaning and detailing products has exploded in recent years. Walk down the car care products aisle at your local auto parts store or hardware store and you're liable to see dozens – possibly hundreds – of chemical concoctions, all claiming to "restore your car's luster" or clean up those "difficult-to-tackle" tar globs, brake dust deposits, bug corpses, etc. Some of these products perform as advertised. Others are about as useful as snake oil.
That's why car care is an arena where there's a lot of brand loyalty; find a wax that you like and you can reasonably assume that the manufacturer's shampoos, clay bars, interior detailers, etc. are also trustworthy and effective. It's also an arena where brand history and reputation counts for a lot – and in that area, there are few car care product manufacturers as esteemed as Malco Automotive.
Save 20% at MalcoAutomotive.com with the promo code AG20 and get free shipping with the code AGFreeShip.
Now 70 years old, Malco Automotive was founded all the way back in 1953 by Murray Glauberman, who brought in his father Abe and brother Lionel less than a decade later, making Malco a true family-owned business. In the 1980s when Murray's son Stuart Glauberman took over, the brand expanded and grew dramatically, becoming an industry-leading, best-in-class provider of high-end specialty automotive cleaning products, yet still it remains a family business, now led by Murray Glauberman's grandchildren Seth Glauberman and Lauren Osina. "The Detailing Choice of the Pros," Malco Automotive today sells more than 150 specially formulated car care products in over 70 countries.
It's all thanks to a business culture that emphasizes continuous improvement and puts Malco's highly-trained R&D chemists at the center of everything they do.
All of this shows in each and every product that Malco puts out. A great example of this is with Malco's Prizm car wash, which is designed to work wonders on dirt, grease, and grime, all without stripping your car of its protective wax coating. It ships as a 1:128 dilution concentrate, so a single gallon is enough to last through countless car washes, and it also happens to have an amazing bubble gum scent that we can never get enough of.
When it comes to paint correction, Malco offers the best compounds in the business, including the EPIC Medium Duty and EPIC Heavy Duty compounds, developed to take out sand scratches, car wash swirls, oxidation, and the like, and polish to a beautiful shine in one easy step with an orbital polisher. Malco even bundles these products together, along with the EPIC Finishing Polish and a variety of orbital pads, a brush, and three microfiber cloths, in the EPIC Paint Correction Kit.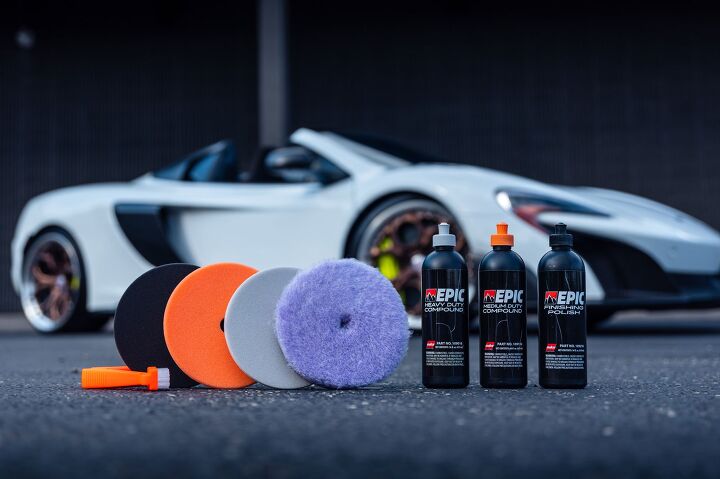 Malco also offers a light swirl remover, finishing cremes and polishes, and just about everything else you could ever need to take your car from dull and faded to showroom-ready. For heavy jobs using a rotary polisher, consider Malco's Tru-Grit Heavy Duty Compound, which knocks out 1000-grit and finer sand scratches. For an easy, one-step solution, Malco's Rejuvenator paint restoration polish helps restore oxidized and environmentally damaged finishes to a beautiful, lustrous shine and depositing a protective polymer film in one go.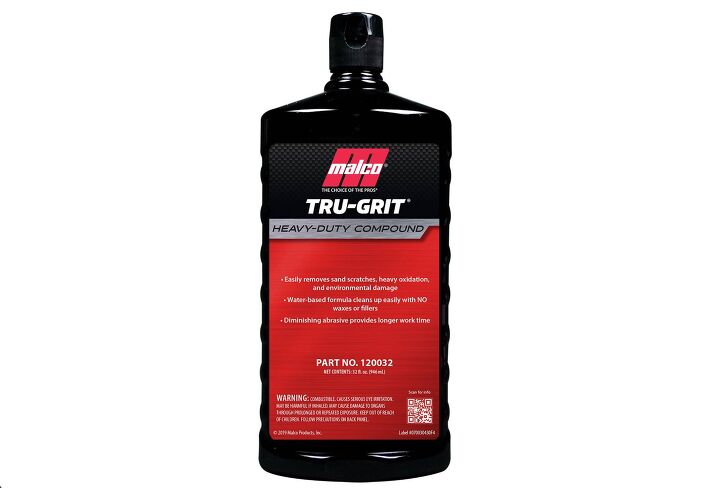 When it comes to lasting protection, Malco's range of waxes and ceramic coating systems can't be beat. Malco's Nano Care Blueberry Paste Wax, which is made from pure Carnuba and nano waxes, developed to provide a truly rich, deep gloss finish with up to 12 months of durable paint protection. Or, if you're looking for something a bit quicker and easier to apply, Malco's Cherry Flash Liquid Paste Wax is an enthusiast favorite thanks to its non-dusting water-based formula and high-quality Carnuba wax and DuPont Zonyl formulation, which work together to deliver a deep, juicy, lasting gloss finish.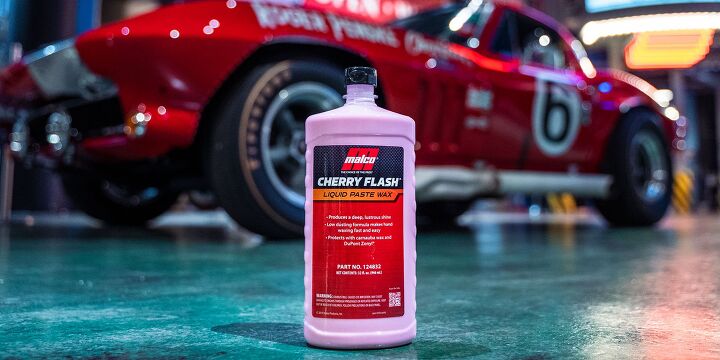 If you're after a protective coating that's a bit more advanced, Malco's Epic CR2 Hydro Protect Ceramic Spray might do the trick. Originally released as a booster for Malco's Epic Pro Ceramic Coating, CR2 Hydro Protect has been found to be effective and easy-to-apply on its own, providing up to 6 months of protection in a simple spray-on coat that naturally absorbs UV rays, adds gloss, and repels water to ward off water spots and calcium deposits.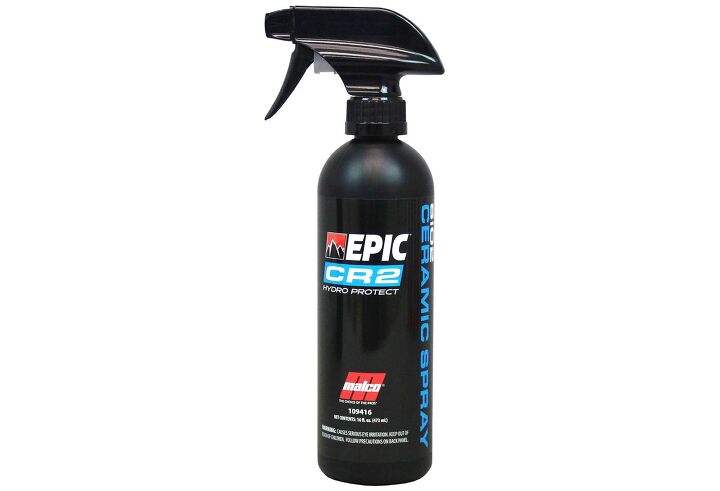 From washes, waxes, and paint correction formulations, to glass cleaners, leather conditioners, interior dressings, and more, Malco Automotive offers a full range of top-quality car care products trusted by professionals and automotive enthusiasts alike. That's why Malco Automotive is the Official Detailing Products provider for NASCAR Cup Team Live Fast Motorsports. We've barely even scratched the surface of Malco's industry-leading product portfolio, which includes the fast-acting and super-effective peroxide-based Oxy Carpet & Upholstery Cleaner, Hi-Shine Fast Drying Spray, an impressive range of odor-removing products including sprays and foggers, brushes, buffing pads, full detailing kits, and more. Malco even still sells the very first product ever released under the brand name in the 1950s, Malco Automotive Leather and Plastic Cleaner, which remains a best-seller thanks to its effectiveness and ease-of-use in removing grease, grime, and dirt from leather, plastic, and vinyl interior surfaces.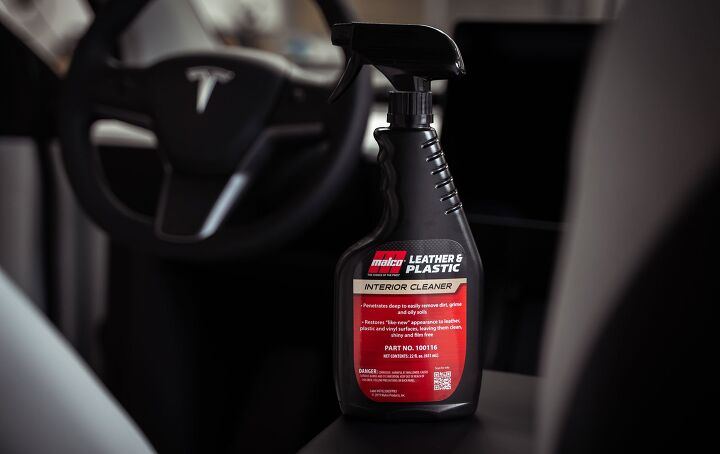 Ready to see for yourself why Malco Automotive is still The Detailing Choice of the Pros some 70 years after the brand's introduction? Visit MalcoAutomotive.com to view the brand's extensive range of top-quality car care products, and use the codes AG20 and AGFreeShip at checkout to save 20% on your order and unlock free freight. Published August 1st, 2023 11:22 AM
Popular Articles
Latest Comparisons
Car Buying Tools