1.6K Views
Why The Armstrong TRU-TRAC SU Should Be Your Next SUV Tire
August 17th, 2023 2:17 PM
Share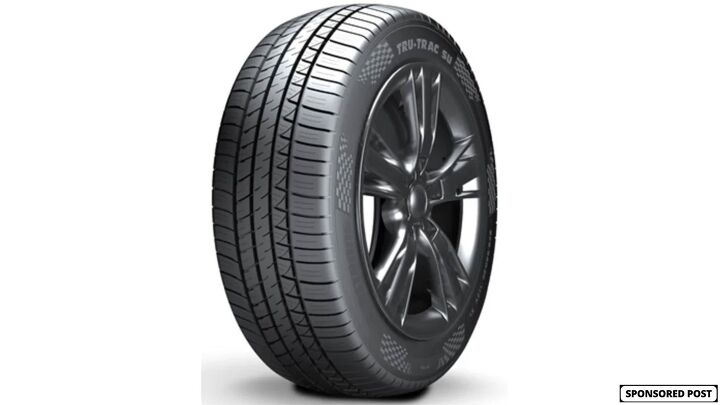 SUVs and crossovers have exploded in popularity in recent years, and as they've grown more prevalent, the need for safe, reliable, high-performance SUV tires has grown too. Just take a look at all the available tire models for your SUV some time, and you'll see: there's a ton of options, from low-cost budget tires wearing anonymous brand names to high-cost premium tires branded and marketed by all the usual suspects.
But amongst all these seemingly endless options, there is one tire that might have slipped past your notice, even though it's a capable and competitively priced gem of an SUV tire: the Armstrong TRU-TRAC SU. While it's not the most prominent brand today, Armstrong Tires has a long and accomplished history in the annals of US tire manufacturers. Founded in 1912 in New Jersey, Armstrong peaked as the world's fifth-largest tire manufacturer in the 1960s, before being purchased by Pirelli and made to focus largely on farm and commercial tires.
Now under a new corporate parent, Armstrong is roaring back, and the TRU-TRAC SU is a testament to the fact that while the brand might have slipped into relative obscurity, the ingenuity, dedication, and eye for quality that first set the brand apart never really left.
A true all-purpose tire, the Armstrong TRU-TRAC SU is a worthy nod to the TRU-TRAC legacy, with all-season capability, efficiency, and comfort to rival the most expensive tires in the segment. The true power of the TRU-TRAC SU lies in its specially engineered cross-linked sipes on the inner ribs – a clever arrangement that delivers optimal grip in wet conditions while keeping rolling resistance to a minimum. But this sophisticated and competitive SUV tire offers plenty else besides its clever sipe design.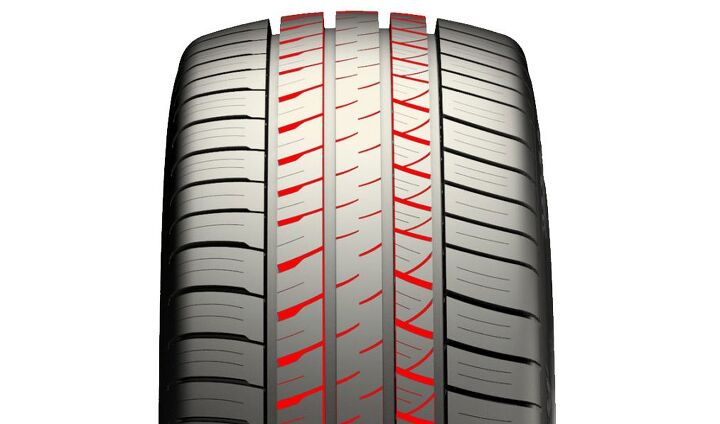 For example, the Armstrong TRU-TRAC SU incorporates a unique, strong sidewall construction that works to absorb impacts on uneven roads to enhance ride comfort, while at the same time bolstering high-speed stability and response. It also boasts a wide footprint designed to expand the tire's contact patch for enhanced dry pavement grip, even while offering outstanding fuel efficiency with its especially low rolling resistance. Finally, the TRU-TRAC SU features a specially designed shoulder base that inhibits block wriggling and tire deformation, providing a safe, stable ride.
Add all that up and you get an SUV tire that's worth more than the sum of its materials, with all-weather safety, stability, handling, and comfort all in one competitively priced package. You know the tire will go the distance, because Armstrong's team of highly trained scientists and engineers have pooled their collective expertise in order to design it to. The manufacturer stands behind the quality of the Armstrong TRU-TRAC SU, too, shipping the all-weather SUV tire with a 6-year limited warranty, and 65k-mile warranty, and even road hazard repairs. Armstrong Tires even offers 24/7 roadside assistance for its tire customers, so you have the peace-of-mind of knowing that help is just a phone call away every time you drive.
The Armstrong TRU-TRAC SU is best suited for SUV drivers who demand a high-value, high-quality all-purpose SUV tire for around-town and highway driving, but who don't venture off the pavement save for the occasional dirt road. For those customers, the Armstrong TRU-TRAC SU is a refreshingly well-designed entrant in the SUV tire market. The TRU-TRAC SU is available in a wide range of sizes – 28 in all – so that it can fit just about all of the most popular SUV makes, models, and model years on sale today.
Published August 17th, 2023 2:16 PM
Popular Articles
Latest Comparisons
Car Buying Tools