496 Views
Best Neoprene Seat Covers for Your Car, Truck, or SUV
April 15th, 2022 7:30 PM
Share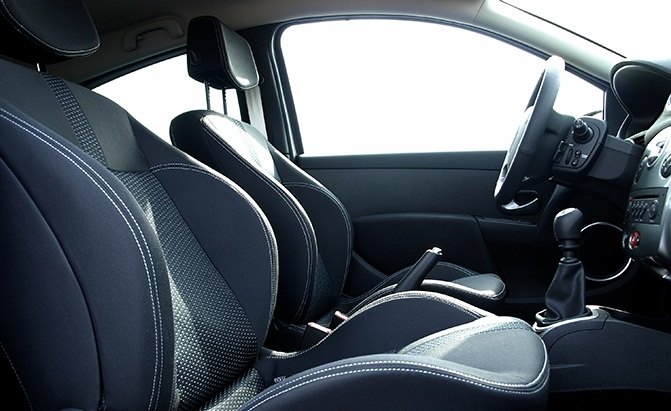 If you want to protect your factory seat upholstery from dirt, pet damage, messy children, or the elements in the case of convertibles, neoprene seat covers are the most cost-effective option, with a wide variety of styles and designs from many different manufacturers. Whether you want to keep your seats clean, dry, unscratched, or out of the sun's rays, or if you just want to spruce up your interior with newer-looking seat skins, there is likely a neoprene seat cover option that will fit your taste and your budget.
When companies began making automotive seat covers in the early era of the automobile, the key purpose was to improve the appearance of the stock seats, usually when the stock seat skin had worn and fallen apart. The early seat covers were mostly made from cloth and while they did technically protect the factory seat surfaces from dirt, they didn't protect from water or other liquids that might get spilled in a moving vehicle. However, when neoprene became popular in the 1950s in the marine industry for its water-resistant properties, companies began using the rubber-based product for seat covers.
Today, neoprene seat covers are one of the most common types of automotive seat covers on the market, offering protection from just about everything shy of fire. However, with so many options, you might have a hard time deciding which is best for you. Below, we have put together a list of our picks of the best neoprene seat cover brands, highlighting the advantages and disadvantages of each.
For more information on the best neoprene seat covers, refer to our table of contents.
Table of contents
1. Editor's Pick: Goodyear Wetsuit Seat Cover
Neoprene is a rubber-based product so it should come as little surprise that Goodyear, one of the world's leaders in rubber tire production, is also the maker of one of the most popular neoprene seat cover options. These covers are sold two-per-pack and they are designed to fit the front bucket seats of most modern cars, trucks, and SUVs, provided that they do not have an integrated headrest. Goodyear claims that these will fit about 92 percent of vehicles on the road today and we imagine that those which do not apply are older models with integrated headrests, integrated seat belt assemblies, or both.
The Goodyear "Wetsuit Seat Cover" features a two-piece, slip-on design with both pieces being made of 100-percent neoprene fabric. The main body slides down over the seatback and then the base cushion cover stretches around the lower portion with Velcro straps to hold it in place. The headrest cover goes on separately and the installation process is finished.
The Goodyear neoprene seat covers come in black with a bright yellow Goodyear logo, so while they don't have the flashy color options of other brands, the black material will work in almost any cabin, regardless of the factory seat cover. Also, the Goodyear covers have quilted, textured areas on both the back and base, creating a more production-like look to the seats when protected.
| | |
| --- | --- |
| Pros | Trusted brand name, relatively low price for two front seat covers, black works in almost interior, simple installation and universal fitment, machine washable |
| Cons | No color options for those who don't like black, some buyers don't love the bright yellow Goodyear logos, only sold in a pair so if you damage one—you have to buy two more, covers power seat controls |
2. Elantrip Waterproof Seat Cover
If you are shopping for a pair of neoprene seat covers on a budget, Elantrip is a great brand, serving as one of the most popular in an online shopping search. Elantrip uses a triple-layer design featuring a waterproof outer later over a 2-millmeter-thick layer of neoprene and a mesh cloth inner liner, essentially offering two layers of waterproof protection. A series of straps and S-clips secure these covers under the base cushion. Also, the Elantrip neoprene seat covers have a unique sewn top area of the seatback, with the company claiming that this "3D design" leads to a better universal fit.
What makes this slide-over neoprene cover a bit different from most of the others on the list is that it leaves the sides open, which allows you to use factory-installed armrests. In this day and age, there aren't many new vehicles with the pivoting armrests built into the seatbacks, but if you have a vehicle with that feature, these seat covers will work for you. Along the same lines, the open sides of the Elantrip covers won't interfere with any controls on the seat backs, but like the others, these covers will hide the controls on the seat base. Fortunately, most push-button seat controls will still work through these covers—they can just be a little harder to find at times.
Finally, Elantrip doesn't offer any flashy colors, but it does offer a few different designs in black or grey and black.
| | |
| --- | --- |
| Pros | Great price for two covers, open sides for armrests and some adjustment access, fits most vehicles with unique upper design, two layers of water resistant material |
| Cons | No bright color options, base seat controls are covered, less of a factory look with more seat upholstery exposed on the sides and back |
If you have a vehicle with elaborate power seats with an array of controls on the side, but you want to protect the actual seating surfaces, the Gorla Gear neoprene seat covers are a great option. This is the most minimal seat cover on the list, leaving the sides of the entire seat open and uncovered while protecting only the key contact points of the seat. It attaches to the seat by essentially hanging over the headrest, with straps holding it against the seat back and base.
Since it doesn't stretch around the seat at any point, this is the most universal option on the list as well. Whether you have integrated headrests, integrated seatbelt assemblies, or plastic switch panels built into the side of the base, the Gorla Gear covers will fit your vehicle. That is likely one of the reasons why this is one of the most popular neoprene seat options in an online search, as it can be used by the most drivers on the most vehicles.
The key issue with the Gorla Gear seat covers is that the open-sided design makes it clear that this is an aftermarket cover, not a factory seat skin. It doesn't look at clean when installed as the brands that slide over the whole seat cushion, but it does a similar job as the others. This easy-to-remove design makes this the best choice for anyone who wants to have the covers installed in certain situations—like taking your dog to the vet—the Gorla Gear neoprene cushions are easy to quickly install so that your pet's claws don't scratch up your leather seats.
| | |
| --- | --- |
| Pros | Open sides for easy access to power controls, allows for mounted armrests, truly universal fitment, available in a few colors including hot pink |
| Cons | Expensive for a one-piece item, obvious non-factory fitment |
One of the first common uses of neoprene was for aquatic bodysuits, so it's little surprise that a body suit company makes one of the most popular neoprene seat covers on the market. These covers are sold one-per-pack and as you can likely tell from the picture here, they are designed to fit the front bucket seat in most modern cars, trucks, and SUVs. These covers are designed to stretch over the entire exterior of bucket seats with or without integrated headrests, so there aren't many vehicles with seats that Body Glove's offering won't fit.
This recommendation features what Body Glove calls the Hyper Fit cam-lock system, ensuring a nice, snug fit under the mesh-lined water-resistant rubber inner layer. These covers slide over the base and back cushions, covering the entire seat much like one of the company's wetsuits clings to a diver's body. Of course, the key difference here is that Body Glove's bodysuits are made to keep divers warm, while its seat covers are designed to keep moisture from staining your seats.
Not surprisingly, the Body Glove neoprene seat covers can be ordered in monotone black or grey, but you can also opt for brightly colored seatback bolsters to add some high-performance inspiration to the cabin.
| | |
| --- | --- |
| Pros | Well-known name in neoprene use, snug, stylish fit on most modern vehicles, more options than just solid black or grey, sold as one for easy application and replacement |
| Cons | One of the more expensive options on the list, color choices are limited, full-seat design covers controls mounted on the sides of the seat |
The neoprene seat cover options above are all relatively universal because they are all for the front seats only. While there are slight variances in the shape of modern bucket seats, the basic design is similar enough from one vehicle to the next that the front seat covers are nearly universal. However, the shape, size, and designs of rear seats vary so much that there are far fewer options in terms of universal kits, but FH Group offers a wide range of front-and-rear neoprene seat cover packages for many of the most popular makes and models. Most notably, these covers do not fit seats with integrated front or rear headrests, or those with seatbelts that are built into the seats.
Not only do these seat covers come in kits that include the front and rear seats for most modern vehicles, but FH Group offers a large selection of patterns and colors. You can select a monotone package for a more production-like look or you can add stripes in all sorts of colors, giving your interior a sporty, custom look.
This recommendation has a full-skin design that covers the majority of the cushioning, including the headrest. Rather than covering just the area where you sit, these covers stretch over the entire cushion, protecting the sides and providing a very compete, factory-like look throughout the cabin.
| | |
| --- | --- |
| Pros | Model-specific products to fit most of the most popular vehicles in North America, kit includes front and rear seat covers, full-seat coverage, many color options |
| Cons | Not universal, may cover some power control switches on the side of seats, costlier than the two-seat packages. |
Why Neoprene Seat Covers are So Popular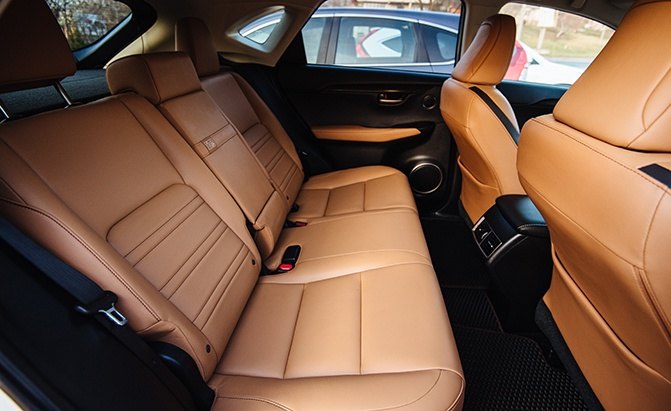 Photo credit: Oleksandr Yakoniuk / Shutterstock.com
If you are researching seat covers for your car, truck, or SUV, the odds are good that you want to either protect the factory seat skins on your vehicle, or you are trying to improve the look of your seats because a previous owner didn't protect the factory upholstery. If you really only care about the aesthetic aspect, there are many other types of covers on the market with a huge spread in price, ranging from less-expensive cloth covers to hand-sewn, custom colored leather covers that cost hundreds of dollars. However, one advantage of neoprene seat covers is that they are offered in every color of the rainbow and with all sorts of design patterns, so these protective covers also offer the most variety in terms of appearance.
While pricy leather seat covers might have an advantage over neoprene seat covers when it comes to aesthetics, neoprene covers have the advantage when it comes to protection. Based on the water-resistant nature of neoprene, these seat covers will keep rain from saturating the seats of your Wrangler if you get caught in an unexpected rainstorm with the top off. More importantly, neoprene seat covers will prevent chocolate from soaking into the light-colored leather in your BMW when your child's milkshake gets away from them on a bumpy drive. Also, the durable nature of the rubbery material allows it to protect your factory seat skins from the sharp nails of any pets riding shotgun or the sharp corners of a rogue Lego block that gets jammed under a car seat.
Of course, in addition to protecting from moisture or sharp objects, neoprene seat covers will also protect your factory seat skins from any dirt that might get tracked into the cabin. If you are the outdoorsy type and you tend to get dirt, mud, and other debris on your seats, neoprene seat covers will make cleanup a breeze while also protecting the appearance of the factory seat skins. When you get home, you can just peel the covers off and throw them in the washing machine, which is completely impossible with the factory seat skins.
Best of all, with the wide range of designs, you can buy covers for every seat that you leave on all of the time or you can buy simpler covers that you can quickly install for certain driving situations.
With the easier-to-remove neoprene seat skins, you can install them when you are going somewhere with your pet or child in your vehicle with premium leather seats, but if you are carpooling with some coworkers and you want to show off that leather, the simpler covers quickly slide off and stow in the trunk. On the other hand, if you are buying seat covers to both protect the seats from damage while also providing a more pleasant appearance, the more elaborate neoprene seat covers with more coverage and a factory-like look are the better choice.
Ultimately, if you want to protect you seats from the rigors of daily use, including water-resistance and normal wear-and-tear, neoprene seat covers offer the most function for the money while also offering many different colors and styles.
Become an AutoGuide insider. Get the latest from the automotive world first by subscribing to our newsletter here.
---
We are committed to finding, researching, and recommending the best products. We earn commissions from purchases you make using the retail links in our product reviews. Learn more about how this works.
Photo credit: AnyVidStudio / Shutterstock.com
Published July 19th, 2021 8:01 AM
Popular Articles
Latest Comparisons
Car Buying Tools