3K Views
CarShield Vs. Endurance: Warranty Comparison
August 25th, 2023 8:45 AM
Share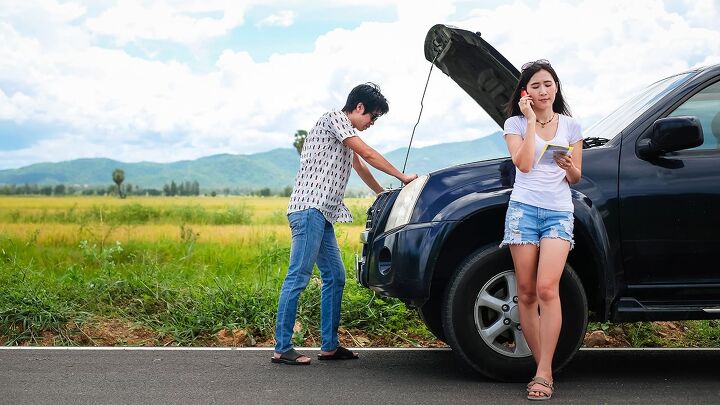 Endurance vs. CarShield Extended Warranties
---
To learn more about our editorial integrity policy and how we make money through affiliate partnerships, read our full disclosure here.
---
Both CarShield and Endurance are extended car warranty providers offering low-cost contracts that protect a high number of vehicle components. In this review, we compare CarShield vs. Endurance in terms of coverage options, added benefits, costs, and customer reviews.
While Endurance sometimes has lower rates for long-term contracts, CarShield contracts are cheaper in the short term. CarShield also offers protection for motorcycles and all-terrain vehicles, while Endurance does not. See how else the two companies compare in this side-by-side comparison.
Our review team has examined the best extended auto warranty providers, and both CarShield and Endurance ranked in the top three. You can get free, individualized quotes from both providers by clicking above.
Table of contents
CarShield vs. Endurance Highlights
| | CarShield | Endurance |
| --- | --- | --- |
| Reputation | 3.7 | 4.3 |
| Coverage | 4.6 | 4.9 |
| Price | 4.5 | 4.5 |
| Transparency | 5.0 | 5.0 |
| Customer Service | 3.6 | 4.5 |
| Overall Rating | 4.2 | 4.6 |
CarShield: Best Value
CarShield sells extended warranties in every state except California and has been in business for 15 years. We named CarShield the "Best Value" because it offers some of the lowest monthly payment options on the market.
Endurance: Best Coverage
Endurance extended warranties are also offered in every state except California. Endurance is one of the fastest-growing companies in the industry and acts as a direct provider of vehicle service contracts. Direct providers sell and administer their own warranty contracts, which makes the claims process more efficient. Endurance has been in business since 2006 and is based in Northbrook, Illinois.
CarShield vs. Endurance: Coverage
CarShield offers five different extended auto warranty plans and Endurance offers six, both that range from basic powertrain coverage to full-service bumper-to-bumper warranties. CarShield and Endurance contracts are both available with term limits up to 200,000+ miles.
CarShield Extended Warranty Plans
Diamond: Bumper-to-bumper coverage with few exclusions
Platinum: Comprehensive coverage for high-mileage vehicles that includes most mechanical and electrical parts
Gold: Covers everything in the lower-tier Silver plan, plus the alternator, starter, air conditioning, and power windows
Silver: Powertrain warranty that covers repairs to all lubricated engine parts, as well as the transmission, water pump, and drive axle
Aluminum: Specialty coverage for many electrical components and computer-related parts such as the engine control module, starter, alternator, and GPS
Motorcycle & ATV: Provides specialty protection for motorcycles and ATVs
Endurance Extended Warranty Plans
Supreme: Exclusionary coverage for most mechanical and electrical parts
Superior: Named-component coverage for hundreds of listed parts including everything in the lower-tier Secure Plus plan, as well as the cooling system, suspension, and fuel system
Secure Plus: Includes everything in the lower-tier Secure plan, as well as the air conditioning, brake components, and steering
Secure: Plan covers parts of the engine, transmission, and drive axle
Select Premier: Designed especially for high-mileage vehicles and covers most powertrain components
EnduranceAdvantage™: Covers mechanical breakdowns as well as maintenance
The warranty coverage offered by CarShield and Endurance is similar. Both companies have competitive, full-coverage contracts and the same number of automotive plans to choose from. The major differences between the providers are that CarShield has a plan for motorcycles and ATVs, while Endurance offers longer coverage limits.
Both providers allow car owners to have covered repairs performed at any ASE-certified repair facility. This differs from factory warranties or manufacturer extended warranties which require you to take your vehicle to the dealership for services. Instead, you can choose almost any repair shop you wish.
Comparing Benefits and Add-Ons
While CarShield and Endurance have similar coverage plans, each company offers a different benefits package that's included with all levels of coverage.
| Benefit | CarShield | Endurance |
| --- | --- | --- |
| 24/7 Roadside Assistance | ✓ | ✓ |
| Flat Tire Services | ✓ | |
| Battery Jump-Starts | ✓ | |
| Towing | $75 reimbursement | Free within 25 miles |
| Lockout Services | ✓ | |
| Trip Interruption Coverage | Up to $50 per day for 3 days | Up to $150 per day for 3 days |
| Rental Car Reimbursement | Up to $40 per day for 4 days | Up to $30 per day for 5 days |
| Tire Repair/Replacement | | ✓ |
| Key Fob Replacement | | ✓ |
| Total Loss Protection | | ✓ |
Endurance has the most extensive benefits and most comprehensive coverage in the industry with its Elite Benefits. It must be noted that Endurance's Elite Benefits are free for one year, and then require an additional fee to extend thereafter. Endurance offers more perks than CarShield, though the number of covered components is similar for both providers.
CarShield vs. Endurance: Costs
It can be hard to compare costs between two extended car warranty providers, as so many factors can impact pricing. The age, mileage, and model of your vehicle will all influence your final warranty cost. While the charts below can provide an idea about the difference in cost between Endurance and CarShield, your own quotes may vary.
Bumper-to-Bumper Warranty Cost
The following quotes were provided for a 2017 Ford Explorer with 45,000 miles on it in Raleigh, North Carolina.
Coverage Term

Monthly Payment

Total Cost

Down Payment

Deductible

CarShield

Unlimited

$129.99 per month

N/A

First month's payment

$100.00

Endurance

3 years/

80,000 miles

$166.88 per month for 18 months

$3,181.94

$178.10

$100.00
Powertrain Warranty Cost
The following quotes were provided for a 2012 Honda Civic with 88,000 miles on it in Raleigh, North Carolina.
Coverage Term

Monthly Payment

Total Cost

Down Payment

Deductible

CarShield

Unlimited

$129.99 per month

N/A

First month's payment

$100.00

Endurance

5 years/

50,000 miles

$119.00 per month for 36 months

$4,530.00

$246.00

$100.00
CarShield offered a lower monthly payment option for a short-term bumper-to-bumper contract, but a higher monthly payment for a powertrain warranty on a high-mileage vehicle. In both cases, the CarShield contract was more expensive than the Endurance contract in the long run.
While the CarShield quotes above are for contracts with unlimited terms, CarShield does offer plans with specified term limits. Previously, we also asked CarShield for a Gold plan quote for a 2013 Dodge Caravan with 88,000 miles on it. We were offered a monthly payment of about $78 for 18 months for a four-year contract. This was significantly cheaper than many competitor plans.
While Endurance contracts may be cheaper overall, CarShield contracts allow customers to pay on a monthly basis, meaning a lower cost for short-term protection.
CarShield vs. Endurance: Customer Service
Endurance customers seem to have a more favorable experience than CarShield customers. Additionally, Endurance rates slightly higher in expert and customer ratings.
| | BBB Score | BBB Customer Rating | Trustpilot Score |
| --- | --- | --- | --- |
| CarShield | F | 1.44 stars | 4.0 stars |
| Endurance | C | 3.34 stars | 4.4 stars |
Final Thoughts on These Top Providers
Endurance offers superior coverage at a lower cost than CarShield. For many customers, an Endurance auto warranty may be a better choice, especially given that Endurance warranty reviews are better, and Endurance offers more expansive benefits..
Methodology
Our review team prides itself on sharing accurate and unbiased information with consumers. We have accumulated data from dozens of extended auto warranty companies to formulate our rankings of the industry's best providers. Companies receive a score out of 5.0 overall, as well as a rating in each of the following categories:
Price: Comparing providers can be difficult due to the many factors that influence cost. To determine this score, we employ a secret shopper analysis using different vehicles, mileages, warranty plans, and locations.
Coverage: A wide variety of coverage is essential to support the differing needs of customers. We take into account the number of extended car warranty plans available, term limits, exclusions, and additional benefits.
Customer Service: The level of customer service and care provided by an extended warranty company is an important consideration. Our review team sifts through customer reviews and complaints from reputable sources such as the Better Business Bureau (BBB) and Trustpilot. We also consider the responsiveness of each company's customer service team based on our secret shopper analysis.
Reputation: Good extended warranty providers consistently provide quality experiences. Our team takes into account BBB ratings and the company's history of reliable service when giving this score.
Transparency: Customers value a commitment to open and honest communication when it comes to vehicle service contracts. Our team of experts takes into account the availability of money-back guarantees and sample contracts.
---
Q & A
How much does an Endurance warranty cost?
Your Endurance warranty cost depends on a number of variables, such as your vehicle's age, mileage, and condition. Our research found that most Endurance plans cost between $69 and $180 per month.
What is the best aftermarket warranty?
Our researchers found that Endurance offers the best aftermarket warranty of the providers we reviewed. While it may not necessarily offer the best coverage at the best prices for every individual drivers, we rated it as our top overall provider.
What is the Endurance car warranty phone number?
If you need to speak with someone at the company, you can reach customer service via Endurance's car warranty phone number at 1-866-432-4443.
Published November 25th, 2022 12:51 PM
Popular Articles
Latest Comparisons
Car Buying Tools