428 Views
What is Covered by the Ford CPO Warranty?
August 25th, 2023 11:42 AM
Share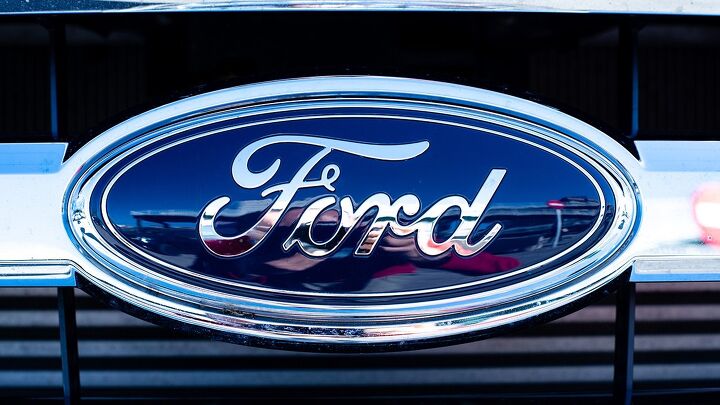 To learn more about our editorial integrity policy and how we make money through affiliate partnerships, read our full disclosure here.
---
All Ford certified pre-owned (CPO) vehicles come with a Ford CPO warranty. Like a manufacturer's new-car warranty, the Ford CPO warranty acts as a guarantee against defects in materials and workmanship, covering the majority of Ford manufactured and installed parts.
This article provides detailed information about the Ford CPO warranty such as term lengths, coverage specifics, and suggestions for extending your Ford CPO warranty after it expires.
Table of contents
Ford CPO Warranty Highlights
As a guarantee that its certified vehicles are high-quality, Ford gives drivers any remaining Ford factory warranty coverage, as well as the following Ford CPO warranty coverage:
Comprehensive Limited Warranty: 1 year/12,000 miles
Powertrain Limited Warranty: 7 years/100,000 miles
Along with the peace of mind the Ford CPO warranty brings, drivers should feel confident on the road knowing that only vehicles less than six years old and with no more than 80,000 miles on the odometer are able to become CPO Fords. Eligible vehicles must also pass a 172-point inspection and have a satisfactory CARFAX® Vehicle History ReportTM. The certification process allows Ford to ensure CPO vehicles operate at the highest standards.
If an inspection reveals any parts that do not meet Ford standards, the part will be repaired or replaced using genuine Ford parts before the vehicle is made available for purchase. Then, when you purchase the vehicle, your Ford CPO warranty kicks in to cover any failed parts.
The Comprehensive Limited Warranty coverage is most similar to Ford's new car bumper-to-bumper warranty. Most vehicle components are covered under this warranty, including the:
Engine
Transmission
Steering components
Rear- and front-wheel drive systems
Brakes
Front and rear suspension
Electrical system
Air conditioning and heating
Emissions components
Factory audio system
Safety system
Technology components
The Powertrain Limited Warranty covers the essential vehicle components that make the car move. This primarily includes the engine, transmission, and drive axles.
Any component that is covered under warranty will be repaired or replaced free of charge. However, drivers should keep in mind that a warranty is a parts guarantee and not an insurance policy. Only breakdowns that occur as the result of normal use will be covered. If your vehicle is damaged in an accident, the Ford CPO warranty will not pay for repairs.
Drivers also need to make sure to properly maintain their vehicles in order to keep warranty coverage valid. You must have your vehicle maintained in accordance with Ford's factory-recommended maintenance schedule, and you can only bring your vehicle to a licensed Ford dealership for repairs.
The Ford CPO warranty is transferable to future owners and includes complimentary 24/7 roadside assistance. Roadside assistance coverage provides a towing reimbursement, travel expense reimbursement, and rental car reimbursement.
How Does the Ford CPO Warranty Compare to Other Brands?
Most manufacturers sell certified pre-owned vehicles. Specific eligibility requirements for becoming a CPO vehicle differ by manufacturer, but generally, only vehicles below a certain age and mileage are certified—after passing an inspection.
Nearly all certified pre-owned vehicles come with a CPO warranty. How does the Ford CPO warranty compare with coverage offered by other manufacturers? The chart below compares CPO warranty coverage offered by some of the most popular car brands in the US.
CPO

Bumper-to-Bumper Warranty

CPO

Powertrain Warranty

Roadside Assistance

Ford

1 year/12,000 miles

from purchase date

7 years/100,000 miles

from in-service date

✓

Toyota

1 year/12,000 miles

from purchase date

7 years/100,000 miles

from in-service date

✓

Honda

4 years/48,000 miles

from in-service date

or 1 year/12,000 miles from purchase date

7 years/100,000 miles

from in-service date

✓

Chevy

1 year/12,000 miles

from purchase date

6 years/100,000 miles

from in-service date

✓

Mercedes-Benz

5 years/unlimited miles

from in-service date

No additional

powertrain coverage

✓

Subaru

No additional

bumper-to-bumper coverage

7 years/100,000 miles

from in-service date
As you can see, the Ford CPO warranty is standard for the industry. Most manufacturers offer 1 year/12,000 miles of additional bumper-to-bumper protection as well as seven total years of powertrain warranty coverage.
How to Find Out If Your Ford CPO Warranty is Still in Effect
If you purchased your CPO Ford more than a year ago, the Comprehensive Limited Warranty is likely no longer in effect. However, if your CPO Ford is a model year 2014 or newer, it may still be covered by the Powertrain Limited Warranty.
One way to check for certain what remains of your Ford CPO warranty is to call a dealership. If you provide your vehicle identification number (VIN) and odometer reading, a dealership representative should be able to check your vehicle in their system to let you know whether you're still covered under the Ford CPO warranty.
Should You Purchase an Extended Warranty?
Many drivers feel more confident with warranty protection and prefer to stay covered for the entire time that they own their vehicles. If you're in this boat, you should look into buying an extended warranty to protect you after your Ford CPO warranty expires.
But is it really worth extending the Ford CPO warranty? While these vehicles do pass comprehensive inspections, and Ford guarantees they are in proper working order, no vehicle can be free of breakdowns indefinitely. An extended car warranty can be one way to plan for and guard against sudden, unexpected repairs.
However, in some cases, the cost of a vehicle service contract will exceed the cost of covered repairs. For this reason, it may be more economical in the long run to save for the cost of repairs yourself and pay for them out of pocket as they arise.
The chart below shows some common Ford issues and their costs, according to RepairPal. If you would be able to cover such expenses out of pocket, you may be better off skipping an extended service plan. If these costs are not affordable for you, an extended warranty could help protect you from having to pay them all at once.
| Ford Repair | Cost |
| --- | --- |
| Brake booster replacement | $496 to $567 |
| Air conditioning compressor replacement | $535 to $708 |
| Ignition coil replacement | $98 to $164 |
| Rear main seal replacement | $314 to $396 |
If you decide to purchase an extended warranty for your CPO Ford, you will likely have to turn to a third-party provider. Ford Extended Service Plans are typically only sold for new vehicles and are not offered for any Ford that is already older than three years or has more than 36,000 miles on the odometer.
Third-party extended warranties can be purchased at any time and are typically cheaper than manufacturer warranties. We've reviewed the best extended auto warranty companies, comparing costs, coverage details, customer service, and more. To find out the cost of a Ford CPO warranty from one of our top recommended providers, click below for free quotes.
---
Methodology
Our review team prides itself on sharing accurate and unbiased information with consumers. We have accumulated data from dozens of extended auto warranty companies to formulate our rankings of the industry's best providers. Companies receive a score out of 5.0 overall, as well as a rating in each of the following categories:
Price: Comparing providers can be difficult due to the many factors that influence cost. To determine this score, we employ a secret shopper analysis using different vehicles, mileages, warranty plans, and locations.
Coverage: A wide variety of coverage is essential to support the differing needs of customers. We take into account the number of extended car warranty plans available, term limits, exclusions, and additional benefits.
Customer Service: The level of customer service and care provided by an extended warranty company is an important consideration. Our review team sifts through customer reviews and complaints from reputable sources such as the Better Business Bureau (BBB) and Trustpilot. We also consider the responsiveness of each company's customer service team based on our secret shopper analysis.
Reputation: Good extended warranty providers consistently provide quality experiences. Our team takes into account BBB ratings and the company's history of reliable service when giving this score.
Transparency: Customers value a commitment to open and honest communication when it comes to vehicle service contracts. Our team of experts takes into account the availability of money-back guarantees and sample contracts.
Published November 25th, 2022 3:00 PM
Popular Articles
Latest Comparisons
Car Buying Tools