509 Views
Toyota Corolla Cross Vs Jeep Compass: Which Small SUV Is Right For You?
July 22nd, 2022 1:12 PM
Share
We're committed to finding, researching, and recommending the best products. We earn commissions from purchases you make using links in our articles. Learn more here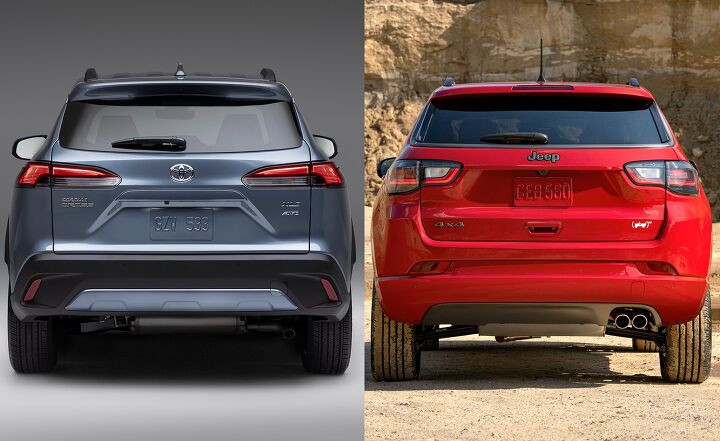 It seems like every day, the compact crossover segment grows just a bit more crowded and contested, with brand new contenders appearing all the time.
Recently, Toyota doubled up on its compact utility vehicle offerings with the introduction of the Corolla Cross – a relatively inexpensive small crossover that slots in beneath the RAV4, offering shoppers a more budget-friendly but still well-equipped option.
Get a Quote on a New Toyota Corolla Cross or Jeep Compass
The size and starting price of the Corolla Cross make it a palatable alternative to the likes of more established compact CUVs – like the Jeep Compass, for instance. The Compass was itself just refreshed for the 2022 model year, with a revamped interior, new standard technologies, and a retooled trim lineup. So how do the two compare? Let's find out in a battle of the Toyota Corolla Cross vs Jeep Compass
Powertrain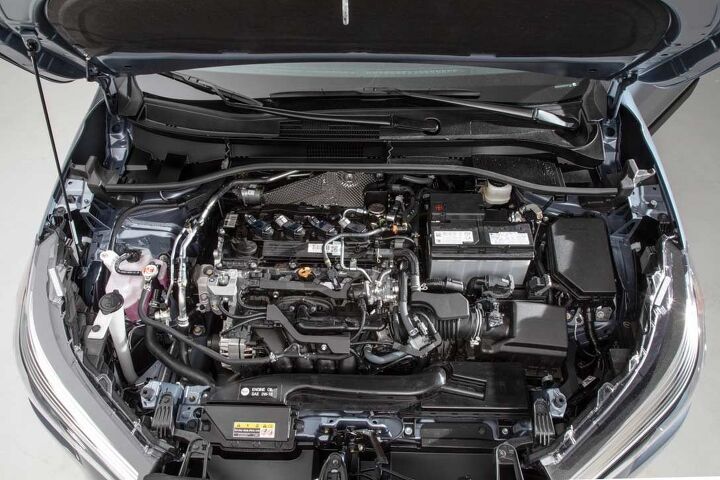 Toyota Corolla Cross: The Corolla Cross packs a 2.0-liter four-cylinder engine under its hood, good for up to 169 horsepower and 151 lb-ft of torque – not bad figures for the displacement. Unlike most Toyota powerplants, it can be a bit loud and thrashy, in part due to its transmission counterpart. A continuously variable transmission, or CVT, handles torque multiplication duty, with a "shift" mode that lets drivers select ratios manually, and front-wheel drive is standard while all-wheel drive is an option on every trim.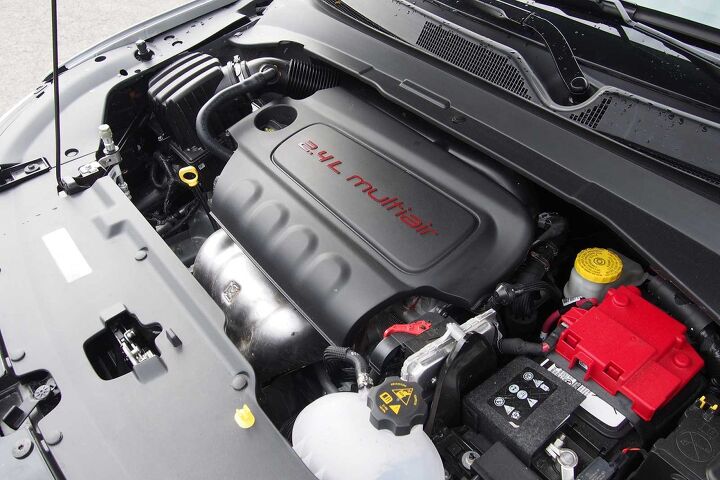 Jeep Compass: Powering Jeep's trusty Compass is a 2.4-liter "Tigershark" inline-four-cylinder engine, rated for up to 177 horsepower and a stout 172 lb-ft of torque. Single-overhead-cam engines are a dying breed, but with variable valve timing and lift, the Tigershark is thoroughly modern and refined. Here, it's hooked up either to a six-speed automatic transmission with front-wheel drive, or a nine-speed auto with all-wheel drive – no continuously variable transmission here, which is a good thing. The Sport, Latitude, and Altitude trims are front-wheel-drive by default with 4WD available as an option. Other trim levels are 4WD-only, including the off-road-focused Trailhawk.
Bottom Line: While we might have liked to see another ratio or two from the Jeep Compass FWD's automatic transmission, the fact that it has a conventional automatic at all instead of a CVT is by itself almost enough to make the Compass the winner in the powertrain department. The extra 8 horsepower and 21 lb-ft of torque don't hurt, either. And sure, those figures are rendered a bit less impressive by the Compass's sizable displacement advantage, but the extra torque is of particular benefit around town, especially when there's a substantial amount of cargo involved.
Fuel Economy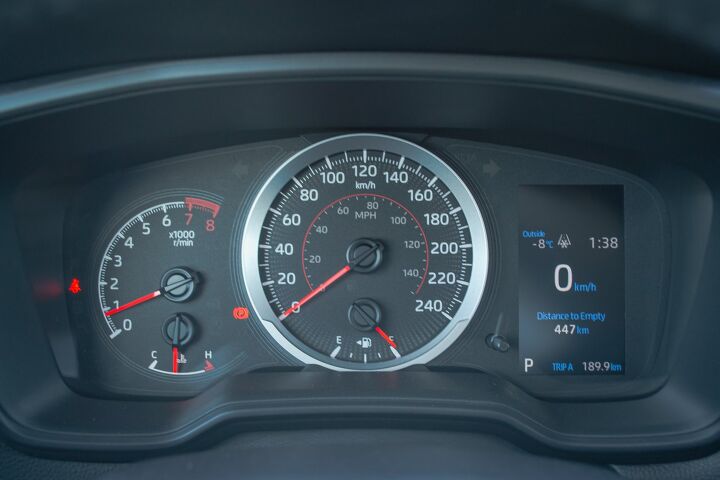 Toyota Corolla Cross: One big plus regarding the Toyota Corolla Cross's powertrain is the crossover's outstanding fuel economy. It's rated at 32 miles per gallon combined with FWD equipped, with 31 mpg in the city and 33 mpg on the highway. Toss in AWD and you still get 29 mpg city and 32 highway, with a combined fuel economy rating of 30 – solid numbers by any objective measure.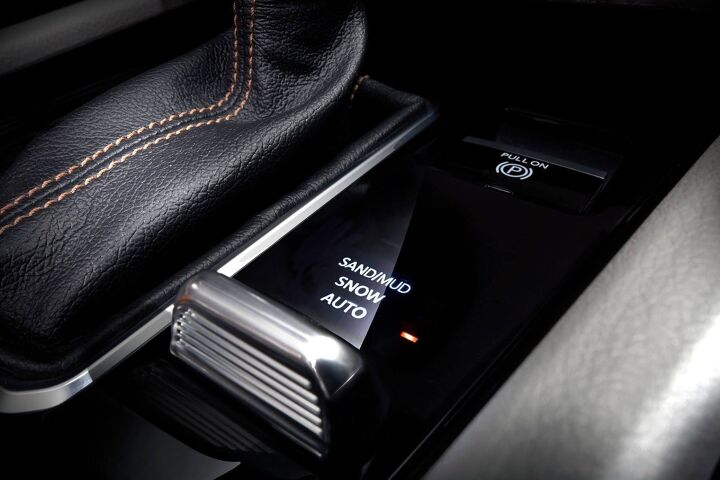 Jeep Compass: In all-wheel-drive guise, the Jeep Compass returns a less-than-stellar 25 mpg combined, with 22 mpg city and 30 highway. That's the bad news. The worse news is that the front-wheel-drive version of the Compass doesn't really fare any better, achieving the same 25 mpg combined, from 22 mpg city and 31 highway.
Bottom Line: The Corolla Cross positively blows the Compass out of the water when it comes to fuel economy. As much as we appreciate the Compass's extra torque, its bigger single-cam engine just isn't efficient enough to meet the needs of today's new car buyer. A difference of 5 to 7 mpg on the combined test cycle is positively gargantuan, and the Corolla Cross manages that without employing the typical "downsize and turbocharge" strategy.
Toyota Corolla Cross vs Jeep Compass: Styling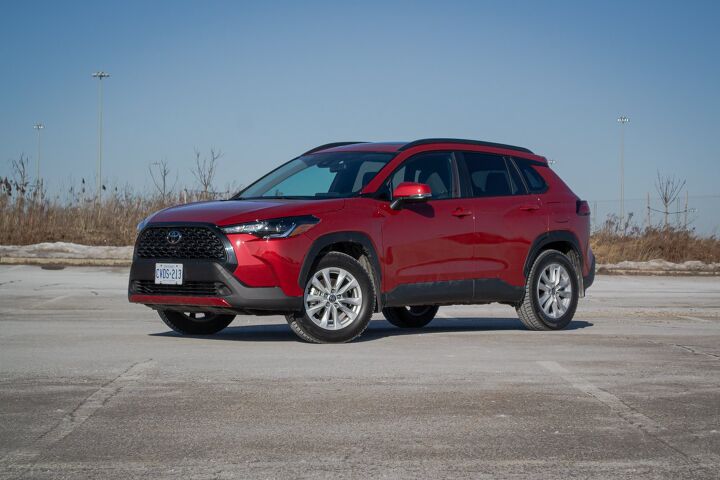 Toyota Corolla Cross: Like many a modern Toyota, the 2022 Corolla Cross has an aggressively angular, sharp-edged design aesthetic. Some buyers will respond to that; others might find it a bit overwrought and disingenuous. We think it's an overall decent looking vehicle – reminiscent of the RAV4.
Inside the cabin, things are neat and orderly, albeit not very exciting. The Corolla Cross is filled with the sort of materials we're used to – durable, but perhaps not the nicest or most fetching. Most of the dash controls are placed up high where they're easily visible and accessible, and the cockpit makes ergonomic sense.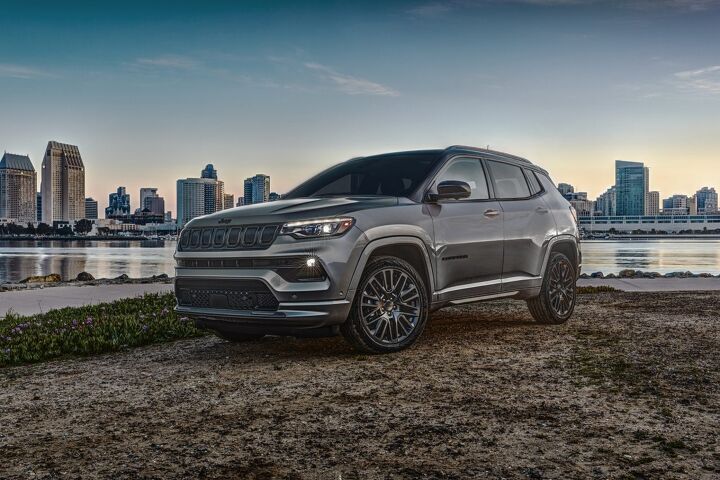 Jeep Compass:
The Jeep Compass has morphed into a sleek, stylish vehicle over the years – certainly far superior in design to the rather unfortunate-looking first-generation model. It's a good mix of cosmopolitan and rugged – angular and curvaceous – and it's characterized by a big, square-jawed front end, trapezoidal wheel arches, an elegantly sloped rear hatch, and of course, Jeep's trademark seven-slot grille.
Inside, things look characteristically "Jeep," with a sturdy-looking four-spoke steering wheel, and an authoritative-looking center stack. The cockpit can look a bit busy at a glance, but it's handsome enough, and it actually boasts a nice feel.
Bottom Line: Styling is a very subjective thing, and on the exterior it's a draw between the Corolla Cross and the Jeep Compass. They're both perfectly pleasant to look at in their own ways. It's just a matter of which design speaks more directly to you: the angular, aggressive-looking Toyota, or the more restrained-looking Jeep. Inside, the Jeep holds the distinct advantage.
Technology and Features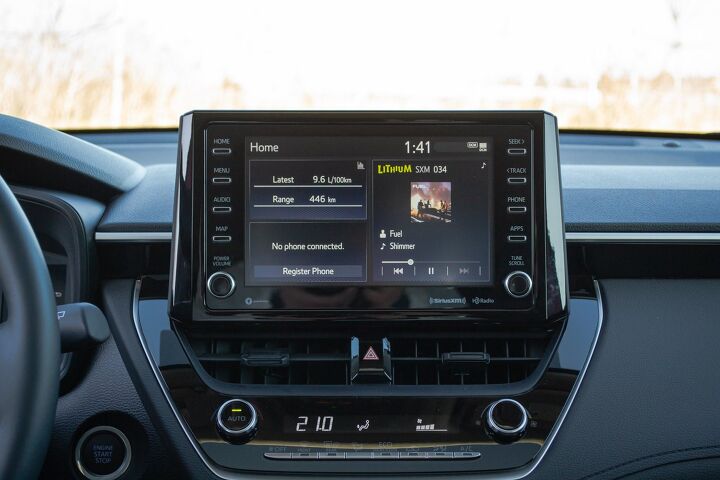 Toyota Corolla Cross: Toyota made the very wise decision with its new Corolla Cross to offer Toyota Safety Sense 2.0 as standard equipment across all trims. That means that you get pre-collision alert with pedestrian detection, lane-keep assist, steering assist, auto high beams, and adaptive cruise control no matter which trim you opt for, making the entry-level Corolla Cross L an absolute bargain if you're the sort that simply must have the latest active driver assists.
Even the base infotainment unit boasts a 7.0-inch LCD touchscreen, while higher trim levels get a high-definition 8.0-inch display, and Apple CarPlay, Android Auto, and Amazon Alexa compatibility are standard across the board. A sunroof package is available on the two higher trims, LE and XLE, as is a premium nine-speaker JBL audio system with a subwoofer and amplifier. Sadly, if you want a power liftgate, you're going to have to be prepared to pay for it; it's available only on the XLE, through a $1,250 Convenience Package.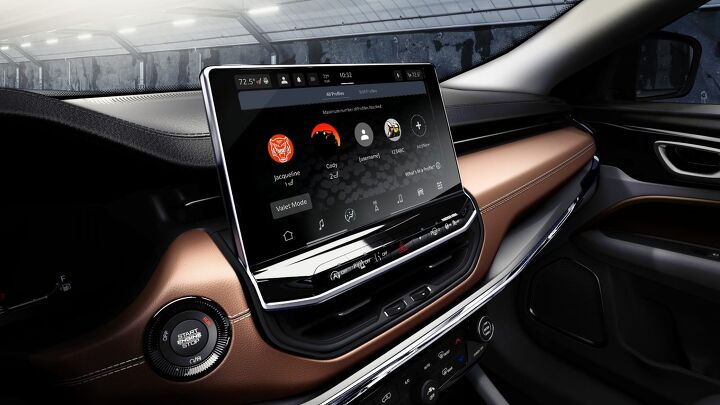 Jeep Compass: As nice as the Toyota's standard 7.0-inch infotainment touchscreen is, the Jeep Compass does it one better, shipping with an 8.4-inch screen with Uconnect 5 infotainment featuring Apple CarPlay/Android Auto as standard. Higher trims get a 10.1-inch touchscreen, and all systems have anywhere from six to nine speakers, depending on the trim level. The picture gets even rosier when you start looking at the available optional equipment, which varies by trim, but includes things like a dual-pane panoramic moonroof, a 360-degree camera system, adaptive cruise control, rain-sensing wipers, parallel and perpendicular parking assist, fancy alloy wheels as big as 19 inches in diameter, and even some baller-looking Mopar rock rails.
SEE ALSO:
Jeep Renegade vs Compass: Which Jeep is Right for You?
The Compass does all right in the active driver assists realm, too, offering standard forward collision warning with automatic braking, blind-spot monitoring with rear cross-traffic alert, lane-keep assist, and steering assist.
Bottom Line: Both the Toyota Corolla Cross and the Jeep Compass are well-equipped, feature-rich vehicles with plenty of tech on offer, whether you're looking for the best infotainment experience (Uconnect is a very good system), or a comprehensive suite of active driver assist features. We consider it a mark against the Corolla Cross that blind-spot monitoring with rear cross-traffic alert isn't available until you step up to the top-tier XLE trim, while active parallel and perpendicular parking assist isn't available at all. But then again, the Corolla Cross is a significantly more inexpensive vehicle, so this isn't entirely surprising. The advantage here goes to the Jeep.
Toyota Corolla Cross vs Jeep Compass: Safety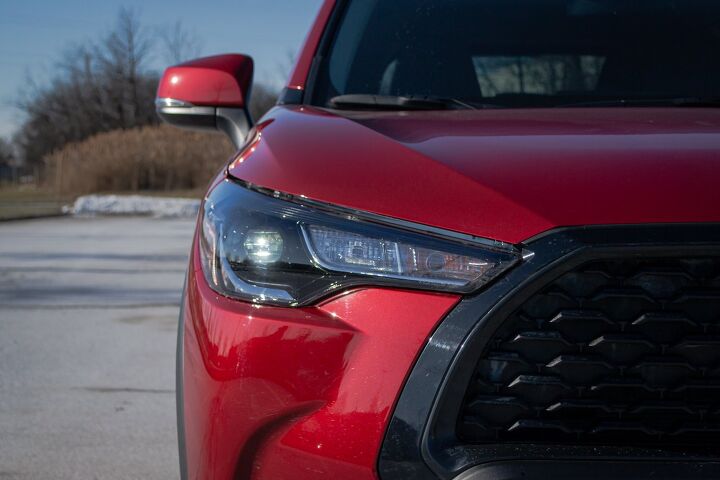 Toyota Corolla Cross: The 2022 Toyota Corolla Cross hasn't yet been appraised by the National Highway Traffic Safety Administration (NHTSA), but the Insurance Institute for Highway Safety, or IIHS, has made the new crossover a Top Safety Pick+ for the year. It earns top marks in all tested areas of crashworthiness, according to the industry group, and does well in the areas of frontal collision mitigation and headlight effectiveness, as well. Safety, you could say, is just another feather in the Toyota's cap.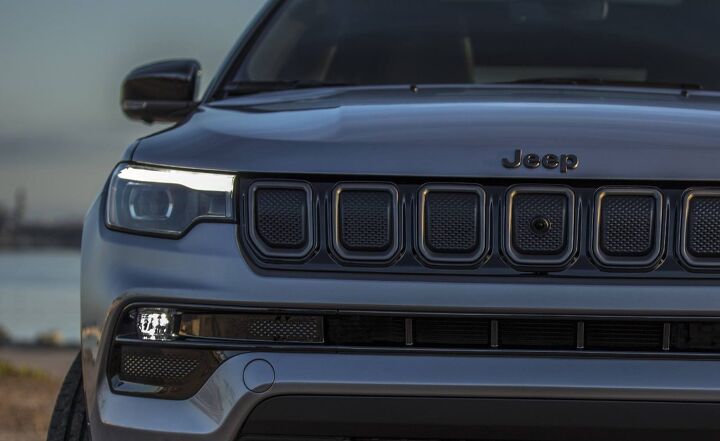 Jeep Compass: IIHS ratings regarding the 2022 Jeep Compass's crashworthiness are still forthcoming, although it's worth noting that the 2021 model was rated "Marginal" for its performance in the group's updated side-impact crash test. The NHTSA was more harsh in its appraisal of the Compass, awarding the 2022 model just four stars out of five for frontal crashes, and three out of five for rollovers. The Jeep's 2022 facelift did see to one of the IIHS's more minor gripes – the lack of a frontal collision mitigation system – but it seems unlikely that the update did anything to improve the Compass's crash structure.
Bottom Line: There aren't too many modern vehicles that can truly be considered "unsafe," and neither vehicle here is. But the Toyota Corolla Cross appears to definitively come out on top in the category of safety.
Cabin Space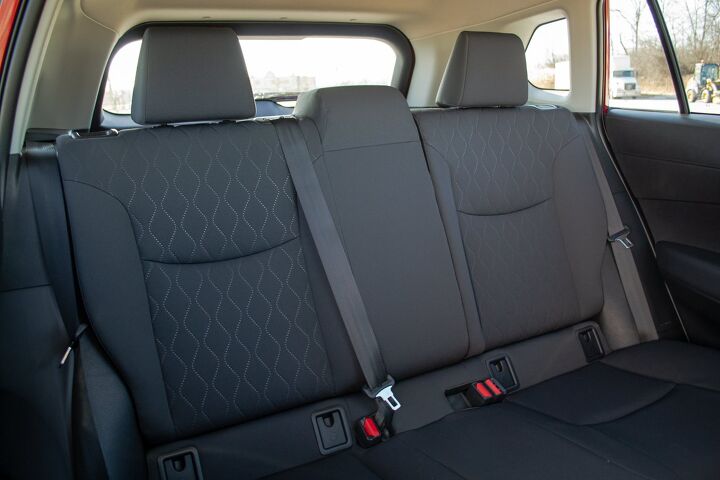 Toyota Corolla Cross: The Toyota Corolla Cross isn't the biggest, most spacious vehicle in its class. It offers higher-than-average front-row legroom – up to 42.9 inches – and plenty of headroom, with as much as 39.5 inches in the front row on sunroof-equipped models. But especially in the second row, quarters can get to feeling a bit cramped, with just 32 inches of legroom and 43.8 inches of hip room. That renders the second row suitable mostly for children on longer journeys. Total passenger volume is rated at 94.9 cubic feet altogether, which is less than many other models in its class.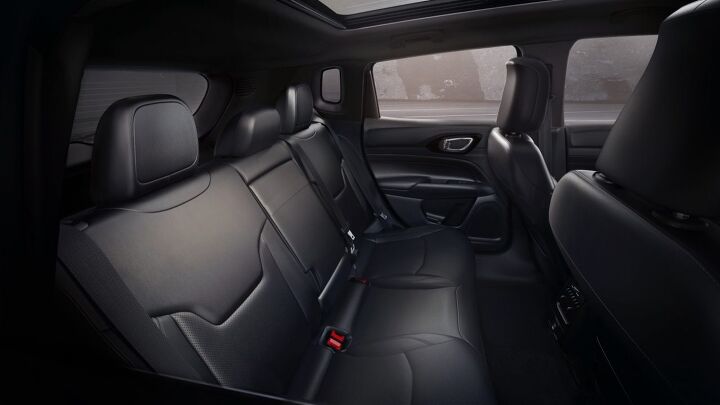 Jeep Compass: With 100 total cubic feet of passenger volume, the Compass is right off the bat a more spacious, accommodating vehicle. Front-row legroom is a very reasonable 41.8 inches, with 38.3 inches in the second row – enough that fully grown adults won't feel completely cramped. What's more, headroom is ample at 39.2 inches up front and 38.5 inches in the back, and the second row even gets 49.2 inches of hip room – nearly half-a-foot more than in the Corolla Cross. It's a compact crossover, but it's one in which there are few instances in which a regular-sized adult should ever feel claustrophobic.
Bottom Line: Toyota's Corolla Cross and Jeep's Compass may occupy the same size class, but there's a clear winner between the two when it comes to cabin space. The Jeep Compass is appreciably more comfortable, with plenty of room for you and four of your closest friends, relatives, or hitchhikers. It's not necessarily that the Corolla Cross is truly cramped, but the Compass is the clear winner of the two.
Cargo Capacity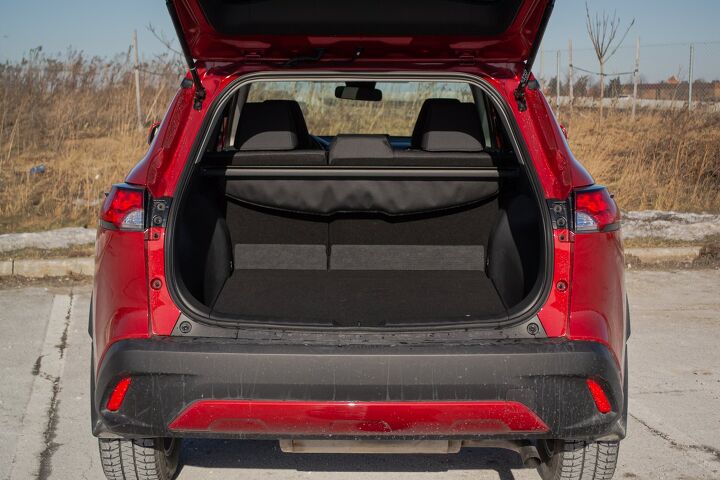 Toyota Corolla Cross: The Corolla Cross does well in the all-important area of cargo capacity, with up to 26.5 cubic feet of space behind the rear seats – plenty enough to load up on groceries and not leave your four-year-old to cradle the milk on the way home. Folding down the rear seats expands that figure to an impressive 66.8 cubic feet, so you can haul bigger items like chairs and desks with relative ease.
SEE ALSO:
2022 Toyota Corolla Cross Second Drive Review: What's in a Name?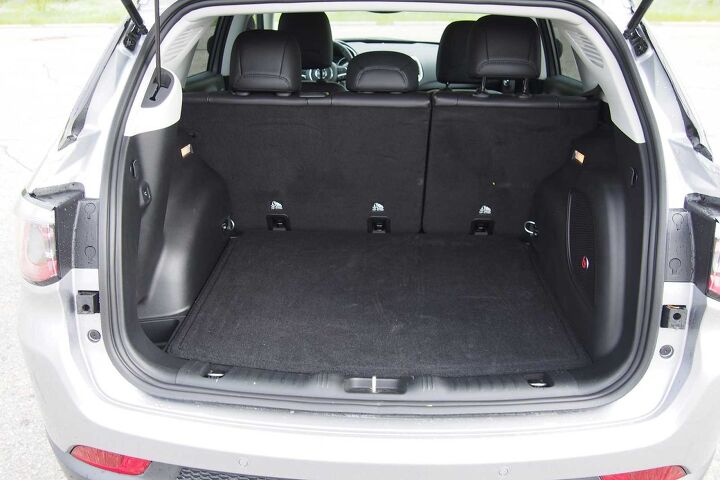 Jeep Compass: Continuing the trend of being a compact crossover with a not-so-compact feel, the Jeep Compass offers a very nice 27.2 cubic feet of cargo space behind the rear seats – just a smidge more than the Corolla Cross. But folding down the rear seats doesn't do quite as much for you in the Compass, only expanding the cargo volume to a maximum of 59.8 cubic feet.
Bottom Line: Both the Corolla Cross and the Compass are perfectly practical, accommodating vehicles when it comes to cargo space. The Compass is capable of hauling more gear with the seats up while the Corolla Cross can carry more stuff with the seats folded flat.
Pricing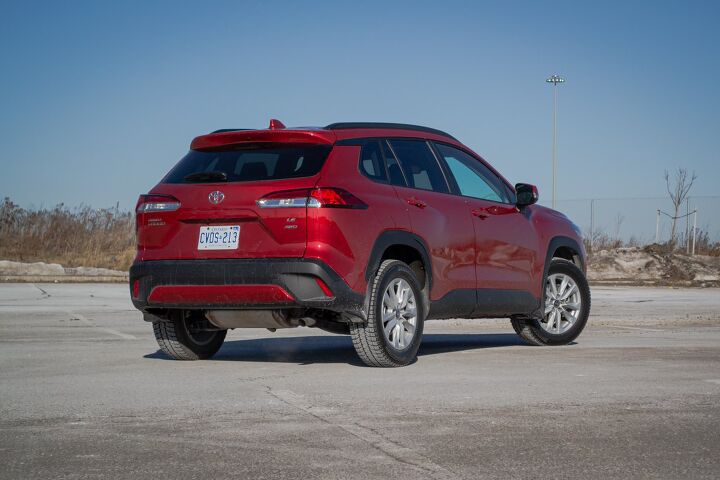 Toyota Corolla Cross: The Toyota Corolla Cross is priced aggressively enough to carve out a real space for itself in the compact crossover space, with a starting price of just $22,445. You get a good amount for the money, too, with a standard 7.0-inch infotainment system and Toyota Sense 2.0 active driver assists. Adding on AWD requires an additional $1,300, and at the very top of the hierarchy, the top-tier XLE is priced from $26,575, and it only just exceeds $30k by the time you run out of optional packages to tack on.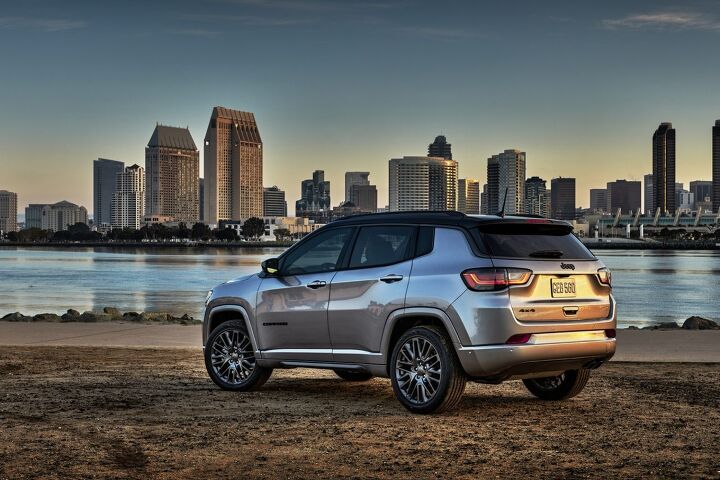 Jeep Compass: Truth be told, the Jeep Compass occupies a separate price category from the Corolla Cross; the starting price is $26,785 for the basic Sport model, plus another $1,500 if you want 4WD, and it only goes up from there. All told, there are eight distinct Compass trims available, capped by the $37,085 High Altitude model. Check all the boxes on that model and you end up with a vehicle costing more than $41k – roughly ten grand more than the most options-laden Corolla Cross you can buy.
Bottom Line: The Toyota Corolla Cross is undeniably a better overall value than the Jeep Compass. You save money on the purchase price at every level of the trim hierarchy, comparing like with like. And while the Jeep does afford you a higher ceiling in terms of available equipment, with features like a 360-degree camera and automated parking assist that aren't even an option on the Toyota, that's not going to be enough to sway everybody.
Toyota Corolla Cross vs Jeep Compass: In Conclusion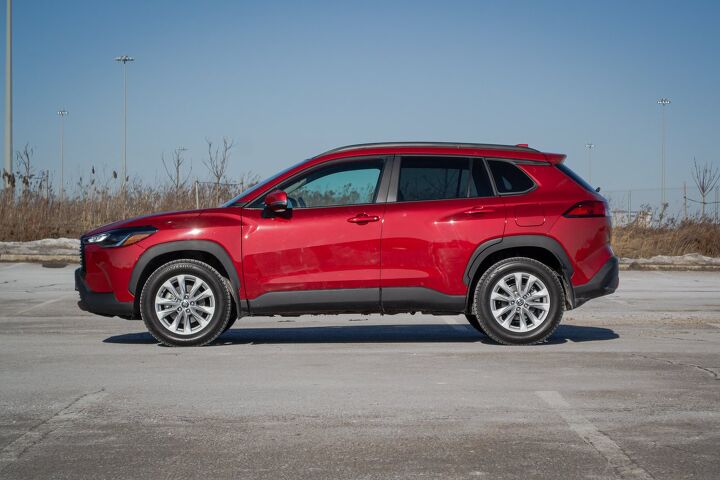 Taking everything into consideration in our contest of Toyota Corolla Cross vs Jeep Compass, we're inclined to say that the Toyota hold's a small edge as overall smarter buy. Owing primarily to its more down-to-earth price tag, its excellent list of standard tech features, and its substantially better fuel economy. There are undoubtedly those who will gravitate toward the Jeep Compass for myriad different reasons, such as the more powerful, torquey engine, the conventional automatic gearbox, the size, ruggedness, or simply the appeal of the Jeep badge. However, in sheer terms of what you're getting for your money, the Toyota Corolla Cross may be the more sensible.
Become an AutoGuide insider. Get the latest from the automotive world first by subscribing to our newsletter here.

Aaron Brzozowski
Aaron is a freelance writer, videographer and car enthusiast based out of the Detroit area. He has a special affinity for the Porsche 944 series, and once owned a Volvo 240 sedan with a Weber carb in place of the factory EFI system. His work has appeared on AutoGuide, GM Authority, /Drive, and VW Vortex, among other sites.
More by Aaron Brzozowski
Published July 22nd, 2022 1:12 PM
Popular Articles
Latest Comparisons
Car Buying Tools