54 Views
Ford Mustang - Review, Specs, Pricing, Features, Videos and More
January 24th, 2023 9:33 AM
Share
Find everything you need to know about the Ford Mustang here, along with expert reviews, specs, photos, videos and more.
| | |
| --- | --- |
| Pros | Angry V8 growl, great manual transmission, classic Mustang looks |
| Cons | Gotten pricey, poor fuel economy, light steering |
| Bottom Line | A true muscle car icon gets updated |
Table of contents
2024 Ford Mustang GT Review: Straddling the Line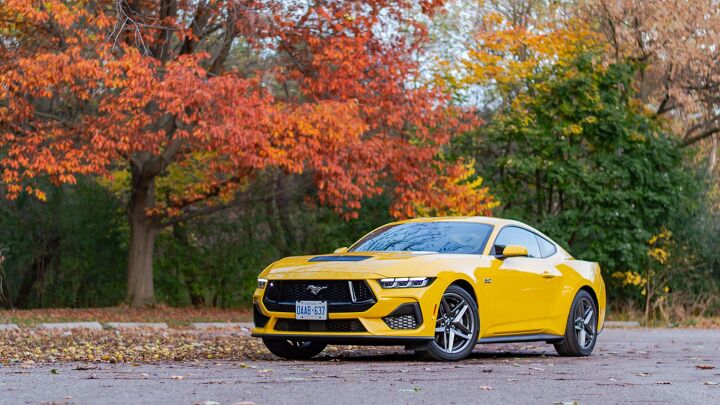 Simple and modern seem like mutually exclusive terms in the automotive world.
Simple cars are either cheap or old—or both. Modern cars are jam-packed with tech, some of it superfluous to the actual act of driving.
Yet the 2024 Mustang GT does both. In GT form, it provides a thoughtful, computer-assisted daily driver experience. And in lightly-optioned GT form, it retains that raw, motor-forward muscle car experience that's all too rare these days. It ain't perfect; and that's a big part of the fun.
Click here to read the full article.
---
2024 Ford Mustang GT Review: First Drive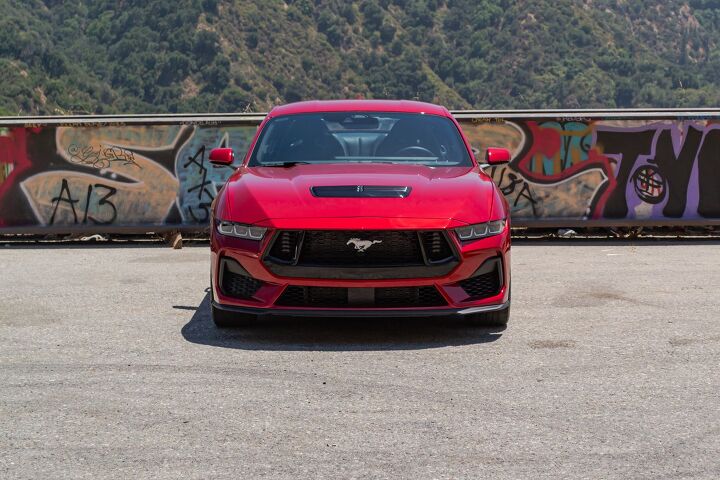 The year is 2023. The pony car wars are winding down.
One of the Ford Mustang's competitors is waving the white flag this year; the other one does it for 2024. So the Blue Oval can just sit back and relax, right? Right?
Uh, yeah, not quite. Meet the 2024 Ford Mustang GT. Like the EcoBoost model we talked about yesterday, the V8-powered pony car has come in for a thorough refresh for its seventh generation. Ford has gifted its icon with more performance, more tech, and a handful of retro features to keep fans engaged. Simply put, if you call yourself an enthusiast, this is the Mustang you want.
Read the full review here.
---
2024 Ford Mustang EcoBoost Review: First Drive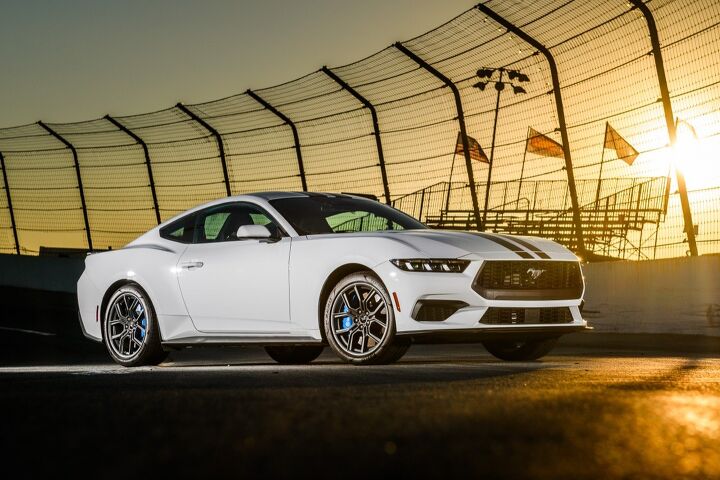 If a pony car can be judged on its approachability, then the 2024 Ford Mustang EcoBoost makes an excellent first impression.
Barely an hour after I've touched down at LAX, I'm headsocked and helmeted behind the wheel of the turbocharged new 'Stang, inside the bowl at Irwindale Speedway. Through no fault of my own—or Ford's, it should be noted—travel got complicated, and that meant skipping the pre-drive walkaround and briefing, and going straight to the autocross course.
Only one of us is hesitant on that first run, and it sure isn't the car.
Read the full review here.
---
50+ Ford Mustangs From Nearly Every Year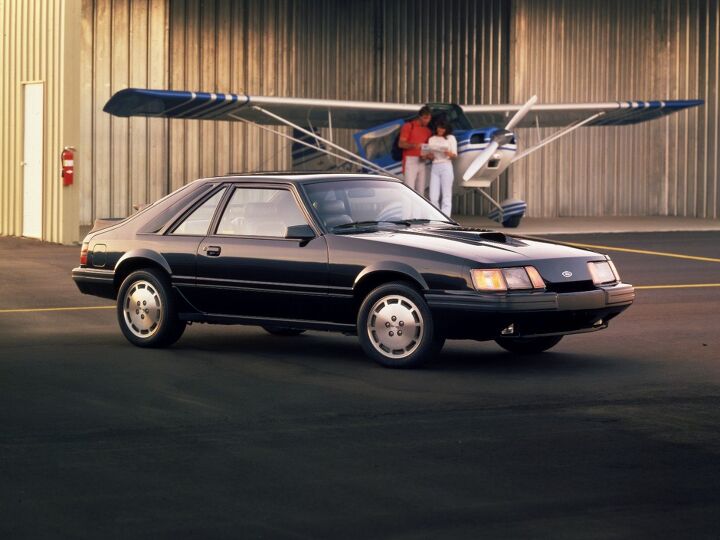 We have 52 photos spanning the life of the Ford Mustang, starting with the original 1964.5, right up to the all-new 2024 model.
Check out the entire gallery here.
---
Detailed Specs
| | |
| --- | --- |
| Price | $30,920 - $63,265 |
| Engine | 2.3-liter turbo 4-cylinder / 5.0-liter 8-cylinder |
| Power | 315 hp / 480–500 hp |
| Torque | 350 lb-ft / 415-418 lb-ft |
| Drivetrain | RWD |
| Transmission | 6MT / 10AT |
| Fuel Economy (city/hwy) | 14–22 mpg / 22–33 mpg |
| Cargo Capacity | 11.4–13.5 cu ft |
Our Final Verdict
| | |
| --- | --- |
| Overall | 3.9 |
| Performance | 8.5 |
| Features | 8.5 |
| Comfort | 6.5 |
| Quality and Styling | 7.5 |
| Value | 7.5 |
Published June 18th, 2020 5:03 PM
Popular Articles
Latest Comparisons
Car Buying Tools