125 Views
Best Jeep Cherokee Accessories
July 19th, 2023 6:36 PM
Share
We've scoured the internet and collected all of the best Jeep Cherokee accessories that can help improve your ownership experience.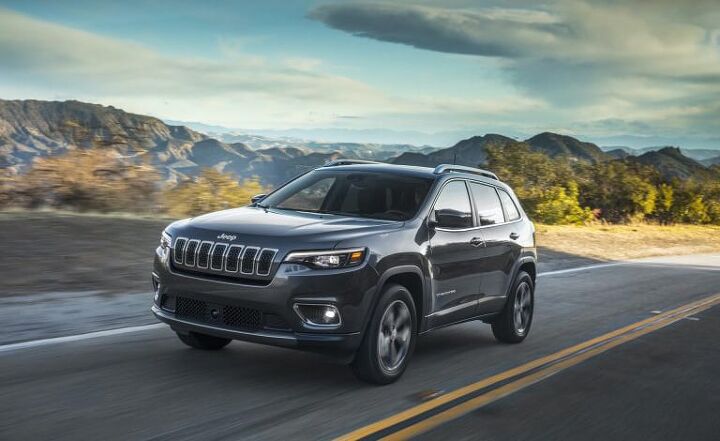 There are few names in the world of American sport utility vehicles which are more respected than that of the Jeep Cherokee. While the larger Grand Cherokee is the more popular model, the smaller Cherokee is a great option for someone who wants a midsized SUV that offers exceptional on- and off-road driving dynamics and loads of interior tech for a low price point. Also, thanks to the Jeep Performance Parts catalog, the brand offers scores of Jeep Cherokee accessories for the interior and exterior.
No brand offers such an extensive list of accessories, but while the Jeep Performance Parts catalog has many items for every vehicle, there is not a whole lot of variety. That is where the aftermarket comes into play and, not surprisingly, there are lots of things for the Cherokee. If you are one of the Jeep owners who purchased the SUV to facilitate an active lifestyle that often takes you off-road, there are some key Jeep Cherokee accessories that can help improve your ownership experience.
Below, we have a list of eight items that will help you protect your Jeep inside and out, along with making the daily drive a bit more convenient.
If you plan to drive your Jeep Cherokee off-road, whether you like to play in the mud or you are accessing a hard-to-reach fishing spot, driving through the wilderness can really beat up the front of the vehicle. Fallen branches, thick growth and other debris in the woods will not only scuff up the paint on the front end, but if you hit something solid enough, it could damage the front fascia and the cooling system components behind it.
This bull bar from Vanguard protects the middle of the front fascia of your Jeep, with both a bar that extends up towards the grille and a plate that wraps under the front end. This provides protection for the cooling system while also allowing you to shove through high growth without worrying about hitting anything that will break the plastic fascia, which can save you a whole lot of money and headaches. That's why the Vanguard bull bar is one of our favorite Jeep Cherokee accessories.
| | |
| --- | --- |
| Pros | Protects the fascia and cooling system from damage, creates a rugged SUV look, inexpensive |
| Cons | Might have too rugged looking for some owners, adds some weight |
Promoted Product: Gold Shield 5L Jeep Cherokee Car Covers at CarCover.com
Owners of any Jeep model are fiercely loyal to their vehicles, and that goes for Cherokee owners, too. They like to keep their Cherokee's looking good, and if you want your Cherokee looking great for as long as you own it, you should seriously consider getting a Gold Shield 5L Jeep Cherokee Car Cover from CarCover.com. This protective car cover is made from three layers of polypropylene, a single layer of microporous film, and an additional layer of soft fleece lining to protect the paint from scratches and weather. The cover has strap and buckle cinches at each end and an elastic band for a snug fit around the bottom of your Cherokee so it stays put. The Gold Shield 5L covers are 100% waterproof and are weather and UV-resistant to help keep the paint looking great, and it comes with a limited lifetime warranty. The Gold Shield comes with a case, making it easy to take the cover with you on whatever adventures your Jeep Cherokee takes you on.
Whether you take your Jeep Cherokee into the wilderness or you spend all of your driving time on paved roads in the city, there are times where you track mud into the interior on your shoes. The factory floor mats do a great job of keeping some liquids off of the carpeting, but any heavy mud or moisture on your shoes is going to find its way to the vehicle's carpeting. That can leave stains that are a nightmare to remove, but even if your shoes are always clean, a spilled liter of cola or a chocolate milkshake can do just as much damage as mud. In those cases, the carpeted floor mats are of no use at all.
Fortunately, a good set of rubber Jeep Cherokee floor mats will protect the carpeting from pretty much everything. These mats from Oedro are custom fit to every vehicle and they trace the entire footwell, with raised sides to keep fluids and mud contained. You simply pull them out and rinse them off.
| | |
| --- | --- |
| Pros | Custom fit, keeps fluids contained and away from the carpeting, easy to remove and clean |
| Cons | Far more expensive than carpeted mats, cannot be used in other models |
3. Jumbl Pet Cargo Area Protector
The Jeep Cherokee has a big cargo area that is great for hauling camping gear or for serving as a place for your dogs to ride. The key downside to keeping your pups or hiking boots in the cargo area is that it is lined with carpeting. Like the carpeting around your feet, it is easily stained, so most owners get a cargo liner to protect the carpeting in the rear of the vehicle. However, the basic liner won't protect the plastic trim along the side of the cargo area or the back of the seats from your dog's claws.
We found this Jeep Cherokee cargo liner from Jumbl Pet and it is perfect for protecting every area of the cargo area in your SUV. It is being sold as a pet product, protecting the carpeting, the plastic trim around the sides and even the painted bumper below the hatch opening. When you fold that bumper flap up, it protects the inside of the hatch when it is closed. It is also waterproof, so it will contain animal accidents along with anything else that might spill in the back. For pet owners, this is on the shortlist of best Jeep Cherokee accessories available.
| | |
| --- | --- |
| Pros | Protects the entire cargo area, waterproof, universal |
| Cons | More expensive than a basic cargo mat |
Whether you drive your Jeep Cherokee on-road or off, the tires are going to kick up small rocks and other debris, some of which will hit the body. Some of this debris will chip the paint and over time, the deeper chips in the paint will lead to accelerated corrosion. Also, when you drive in the mud and snow, all of that gunk gets caked on the sides of your vehicle. Jeep offers mud flaps from the factory, but if your Cherokee came without them, the aftermarket is packed with options.
These mud flaps from Red Hound are black molded plastic, designed to perfectly fit the sheet metal of the Cherokee, creating a factory-like fitment. These flaps use the same holes in the sheet metal as the Jeep units, so there is no need to drill. You just use the included fasteners to affix them to the body, so it is a project that anyone can tackle.
| | |
| --- | --- |
| Pros | Inexpensive, easy to install, protects the body from rocks, keeps the body cleaner |
| Cons | Can get damaged when offroading, may collect snow in the winter |
5. Voron Glass Vent Visors
The newer Jeep Cherokee comes with an advanced interior ventilation system that allows to you set the temperature all year long, but some people prefer fresh air whenever possible. Of course, the problem with driving with your windows open is that in harsh weather conditions, you get rain water inside of the vehicle. For those who go off-roading, if you have your windows open wide, you might get mud in there as well. If you want to be able to open your windows a bit without worrying about rain coming in, vent visors are a handy tool, but traditional vent visors attach to the outside of the body. If you go off-roading with that style, branches rubbing across the windshield may pull them off.
That is where these vent visors from Voron Glass come in handy. They attach by going up inside of the door frame, using two-sided tape and the pressure of the glass to hold them in place. With them in place, you can open all of your windows a couple inches and not worry about rain coming. To us, that is enough to put these clever glass vent visors on our list of the best Jeep Cherokee accessories.
| | |
| --- | --- |
| Pros | Keep out rain and mud from small window gaps, install in the window track rather than on the body |
| Cons | Made of plastic so they can be broken by hard branch strikes |
The Jeep Cherokee doesn't sit particularly high as four-wheel-drive SUVs go, but it does sit quite a bit higher than the average sedan. If your Cherokee is a bit too high for someone in your life to comfortably get in and out, a set of step bars is the best route to address that problem. While the Jeep accessories catalog has step bars for some vehicles, the Cherokee is not one of them, but there are a few options in the aftermarket world.
Rugged Ridge makes a set of chrome side step bars that mount under the vehicle, providing a lower stepping point than the door sill. Not only does it create a lower stepping point, but you don't have to step out as far, making entry and exit easier for anyone with any sort of physical challenges.
| | |
| --- | --- |
| Pros | Makes it easy for passengers to get in and out, rubber steps for secure footing |
| Cons | Expensive, may require professional installation, add weight to the vehicle |
7. Aierxuan Waterproof Seat Covers
If you live an active lifestyle that leads to lots of dirt on the seats, or if you have kids or pets that are prone to make a mess of their own on the seats of your Jeep Cherokee, you need a good set of waterproof seat covers. There are many options on the market, but the vast majority of them are not waterproof, as they are designed to look nice about all else. If your factory seat skins are already ugly, the less expensive covers will work just fine, but if you really want to protect your seats, you need waterproof covers.
These seat covers from Aierxuan have a leather-like finish with quilted bolsters and contoured center sections, giving your Jeep Cherokee a very premium look. More importantly, they are waterproof, so if you spill a drink or do get a bunch of off-road mud in the back seat, cleanup is as simple as removing the cover and washing it. This is a universal piece, so it may not be quite as form-fitting as a set made specifically for the Cherokee, but that is the only downside to this seat cover set.
| | |
| --- | --- |
| Pros | Waterproof, inexpensive, premium look |
| Cons | May not provide a factory-like fit |
8. VICSEED Cell Phone Mount
Like many other modern vehicles, the Jeep Cherokee really doesn't have a great place to stow your cell phone. There is a slot at the bottom of the center stack where you can tuck your phone, but you cannot charge it there, nor can you really see it very well. This means that you really can't use your cell phone for navigation or anything else, without fishing it out of that little slot in front of the shifter.
There are hundreds, if not thousands, of cell phone mounts on the market, but we like the look of this unit from VICSEED. It comes with a suction cup mount and a pinch mount, so you can stick it to a window or smooth dash panel, or you can clip it to the HVAC vent. The adjustable mounting arm has a joint, so you can adjust the angle of the mount, while the spot for your phone is adjustable to accommodate most modern phones.
| | |
| --- | --- |
| Pros | Mount in multiple places, adjusts to hold most phones, inexpensive, universal |
| Cons | The biggest phones may not fit |
2018 Jeep Cherokee Tire Sizes
If you are looking to add more aggressive tires to your Jeep Cherokee, or if the time has come to replace the current rubber, you want to make sure that you get the right tire size. A tire store can point you in the right direction, but if you want to do some research on your own, here is the information on the 2018 Cherokee.
If you have a rare front-drive Cherokee, the Latitude models come with 225/60R17 while both the Limited and Overland models come with 225/55R18 tires. Among the four-wheel-drive models, the Latitude comes with 225/65R17 tires while the Limited and Overland once again share tires, this time 225/60R18. The premium, off-road-ready Cherokee Trailhawk comes with 245/65R18 all-terrain tires.
Jeep Cherokee History
The Jeep Cherokee was one of the most popular midsized SUVs in North America in 1980s and 1990s, but the boxy "XJ" models were discontinued after the 2001 model year. The Liberty became the midsized Jeep from 2002 through 2013, but for the 2014 model year, the Cherokee returned to the Trail Rated lineup.
When the modern Jeep Cherokee was introduced, it had a unique split-unit headlight design that proved to be quite controversial. Frankly, many people hated it, but it sold well and for the 2019 model year, the Cherokee received a facelift that introduced a similar design to the Grand Cherokee at the time.
Find the latest Jeep Cherokee reviews, comparisons, information, and more by clicking here.
---
We are committed to finding, researching, and recommending the best products. We earn commissions from purchases you make using the retail links in our product reviews. Learn more about how this works.
Published November 13th, 2021 12:12 PM
Popular Articles
Latest Comparisons
Car Buying Tools