1.5K Views
Is a Land Rover Extended Warranty Worth It?
August 25th, 2023 11:44 AM
Share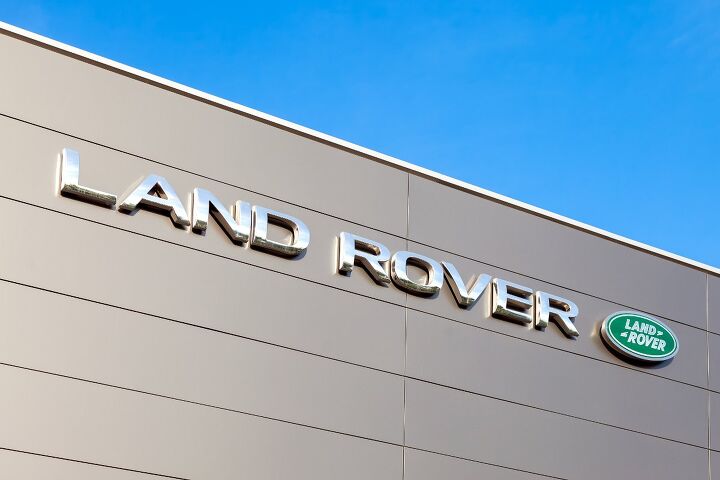 To learn more about our editorial integrity policy and how we make money through affiliate partnerships, read our full disclosure here.
---
Every new Land Rover comes with a limited factory warranty that covers 4 years or 50,000 miles. After the initial warranty expires, your vehicle will no longer be covered and you could end up paying thousands of dollars in repair costs. A Land Rover extended warranty can provide you with peace of mind and protect you from paying costly repairs.
This article will explain everything you need to know about the Land Rover extended warranty, including coverage options and costs. We will then compare it to some of the best extended car warranty companies in the nation. While the numbers we provide can give you an idea of cost, we recommend reaching out to several extended warranty companies to find the best price for your situation.
Table of contents
Land Rover Extended Warranty Overview
Land Rover extended warranty plans last for up to 7 years or 100,000 miles, whichever comes first. Given that most repair problems don't occur until later in a vehicle's lifetime, a protection plan for your Land Rover could come in handy.
The Land Rover extended warranty provides comprehensive coverage and a guarantee that only genuine Land Rover parts will be used for covered repairs and replacements. It also ensures that your vehicle will be serviced by certified Land Rover technicians. Coverage includes the following components:
Engine components
Powertrain control unit
Clutch
Gearbox
Transmission
Four-wheel drive
Axles and transfer box
Propshaft
Suspension
Catalytic converter
Fuel system
Braking system
Diesel injection system
Electrical systems
Turbo/supercharger
Cool system
Steering
Air conditioning
Infotainment
Exact coverage details may vary by state, so be sure to review any contract you are considering in detail. We think the inclusion of coverage for the catalytic converter is notable, as almost no third-party providers offer coverage for this part.
Land Rover Extended Warranty Cost
Land Rover extended warranties must be purchased from dealerships when you buy your vehicle. As such, the final price is subject to some negotiation. Factors that impact cost include your vehicle's model and mileage.
One customer with a 2011 Range Rover Supercharged reported paying $4,800 for a 4-year/48,000-mile extended warranty. This price is higher than what consumers reported paying in our 2021 extended car warranty survey, which polled 1,000 people. Forty-five percent of respondents said they paid between $1,500 and $2,500 for extended car warranty coverage. Keep in mind though that Range Rovers are considered luxury vehicles and will thus have more expensive repairs.
Do You Need Land Rover Extended Warranty Coverage?
Unfortunately for Land Rover, its vehicles are famously unreliable.
RepairPal
reliability ratings gave the company a 2.5 out of 5.0 rating, ranking it 31st out of 32 for all car brands. RepairPal estimates that the average annual repair cost for Land Rovers is around
$1,174 per year
. According to
Edmunds.com
, Range Rover repair issues start around the fourth year of ownership and average nearly $2,000 a year.
With such high and regular repair costs, a Land Rover extended warranty begins to look like a better idea.
Land Rover Factory Warranty
Land Rovers come with a New Vehicle Limited Warranty that lasts for 4 years or 50,000 miles. This is a bumper-to-bumper warranty that will cover most vehicle parts. New Land Rovers also come with a Corrosion Perforation Warranty that lasts 6 years/unlimited miles, as well as an emissions warranty (the details of which vary by state).
For the duration of the New Vehicle Limited Warranty, Land Rover owners have access to Land Rover's roadside assistance benefits, which include:
Flat tire service
Fuel delivery
Battery jump-starts
Lockout service
Emergency towing to nearest Land Rover retailer
Trip interruption benefits if you are more than 50 miles from home
Access to mobile technicians where available
Certified pre-owned (CPO) Land Rovers come with a warranty that extends the factory warranty to a total of 7 years or 100,000 miles.
Benefits of a Third-Party Extended Warranty
A Land Rover extended warranty may be a good deal, but that doesn't mean there aren't even better alternatives available. While they do exist, not many third-party providers offer extended vehicle service contracts for Land Rovers.
If you are able to get a third-party extended vehicle service contract for your Land Rover, you may find more warranty options and higher mileage limits at a lower price. While you may want to have your Land Rover exclusively serviced by a certified dealership, with a third-party extended warranty you have the option to take your vehicle elsewhere for repairs.
The biggest reason to look into a third-party extended warranty provider is that you do not need to purchase coverage at the time you purchase your vehicle. With an extended warranty from Land Rover, you need to purchase coverage when you buy your vehicle.
Here's a closer look at Land Rover versus CarShield:
Land Rover

Extended Warranty

CarShield

Extended Warranty

Coverage Start Date

Vehicle purchase date

Anytime

Longest Term

100,000 miles

300,000 miles

Levels of Coverage

1

6

Deductible

Variable

$0, $50, $100, or $200

Where to Get Repairs

Land Rover dealerships

US or Canadian repair facilities certified by the National Institute for Automotive Service Excellence (ASE

®)

Transferability

✓

✓

Cancellation

Prorated refund available

Refund available within 30 days

Roadside Assistance

✓

✓

Rental Car Reimbursement

✓

Availability

Purchase from dealerships

Get Quote
Our Verdict: Land Rover Extended Warranty
Land Rovers are expensive vehicles to maintain. Given that mechanical issues are likely to start occurring around the time the factory warranty expires, it is probably a good idea to purchase a Land Rover extended warranty. To do so, just visit your local Land Rover retailer before your factory warranty expires.
The warranty offered by Land Rover appears to be a fair deal and worth the cost of coverage. It may, however, be more expensive than third-party alternatives. If you can find a third-party provider that offers coverage for your Land Rover, it is at least worth looking into. We recommend reading more in our complete CARCHEX review and CarShield review.
It's worth getting a few free quotes to see how much you would pay for third-party Land Rover protection.
Methodology
Our review team prides itself on sharing accurate and unbiased information with consumers. We have accumulated data from dozens of extended auto warranty companies to formulate our rankings of the industry's best providers. Companies receive a score out of 5.0 overall, as well as a rating in each of the following categories:
Price: Comparing providers can be difficult due to the many factors that influence cost. To determine this score, we employ a secret shopper analysis using different vehicles, mileages, warranty plans, and locations.
Coverage: A wide variety of coverage is essential to support the differing needs of customers. We take into account the number of extended car warranty plans available, term limits, exclusions, and additional benefits.
Customer Service: The level of customer service and care provided by an extended warranty company is an important consideration. Our review team sifts through customer reviews and complaints from reputable sources such as the Better Business Bureau (BBB) and Trustpilot. We also consider the responsiveness of each company's customer service team based on our secret shopper analysis.
Reputation: Good extended warranty providers consistently provide quality experiences. Our team takes into account BBB ratings and the company's history of reliable service when giving this score.
Transparency: Customers value a commitment to open and honest communication when it comes to vehicle service contracts. Our team of experts takes into account the availability of money-back guarantees and sample contracts.
---
Q & A
Does Land Rover offer an extended warranty?
Land Rover offers an extended auto warranty that lasts for up to 7 years or 100,000 miles, whichever comes first. The Land Rover extended warranty guarantees that your vehicle will be repaired with genuine Land Rover parts when a covered breakdown occurs.
How much does a Land Rover extended warranty cost?
The cost of a Land Rover extended warranty depends on the model of Land Rover and the length of the contract. Prices may be negotiable at the dealership, but expect the price to be around $1,200 per year of coverage for a Land Rover extended warranty.
What does the Land Rover warranty cover?
The Land Rover warranty covers most major vehicle components, including engine components, the powertrain control unit, clutch, gearbox, transmission, and four-wheel drive. It's a good idea to read through your Land Rover warranty contract in detail so you know what's covered.
Is a Land Rover extended warranty any good?
The Land Rover extended warranty covers most of your vehicle's major parts. Given the high cost of maintenance for Land Rovers, an extended warranty is generally a good option. The cost of a Land Rover extended warranty is a little high, but there is a strong chance it will repay its value and offer you peace of mind.
Published November 25th, 2022 10:26 AM
Popular Articles
Latest Comparisons
Car Buying Tools