11 Views
February 2nd, 2021 8:36 AM
Share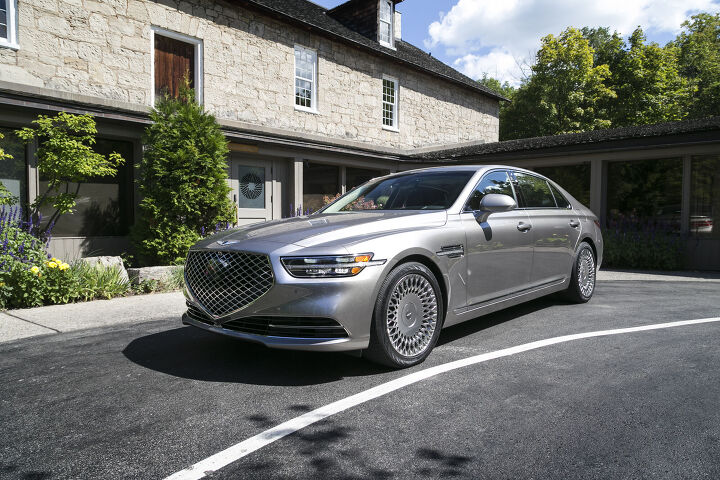 With the updated Genesis G90 not set to go on sale in America until next year, we got a preview of what's to come, by checking out the flagship sedan somewhere where is it already available – across the border in Canada.

His Excellency, the President of the Republic of Korea is chauffeured around in a Genesis G90. Tens of thousands of other important South Koreans – like business tycoons, captains of industry and celebrities – have passed by the Mercedes, Jaguar and Lexus dealerships for this large, decadent, and decidedly Korean, sedan.
In fact, Genesis pegged domestic sales of this newest generation G90 at 15,000 units this year, but by July, had already sold more than 12,000 causing legitimate concern that supply could fall well short of demand before the year is done.
The Sedan Slide
FAST FACTS
| | |
| --- | --- |
| : | Genesis G90 |
| Engine: | 5.0-liter V8 |
| Output: | 420 horsepower, 383 lb-ft of torque |
| Transmission: | 8-speed automatic |
| U.S. AWD Fuel Economy (MPG): | 15 city, 23 highway, 18 combined |
| CAN AWD Fuel Economy (L/100 km): | 13.7 city, 9.7 highway, 11.9 combined |
| U.S. Base Price: | Not Yet Available |
| CAN Base Price: | $89,750 |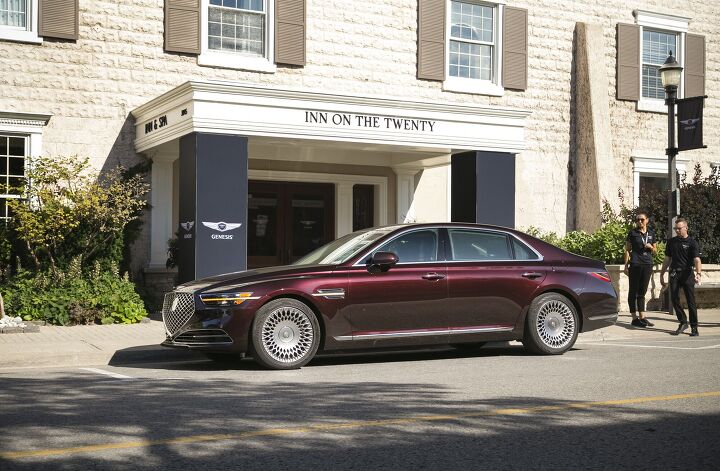 On this side of the Pacific, sedan sales – especially full-sized luxury sedan sales – have taken a serious hit, with demand in the segment down roughly 20%. Genesis seems unaware that they're supposed to be suffering with only a three-sedan line-up, as the brand continues to outperform the industry, scooping up almost every major award and accolade along the way, including a second consecutive number one ranking on J.D.Power and Associate's Initial Quality Survey.
The G90 is set to arrive in Canada within the next few months, followed by a later release south of the border. There are no physical Genesis dealerships yet in the Great White North, where Genesis is currently sold only through the unique Genesis At Home program. Here appointments are set online for a product expert to bring the car to a potential buyer's home or work to test drive. In fact, the entire purchase process can be completed remotely with delivery of the car direct to the buyer's driveway.
Stateside, Genesis is sold through a select network of Hyundai dealerships with a stand-alone section of showroom space for the premium brand.
New Style, But Who's Style?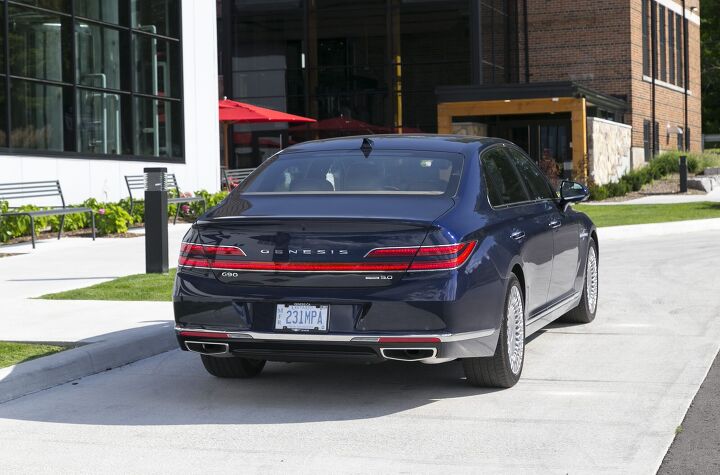 The 2020 G90 is based on the existing G90 platform that's been around since 2017, but the exterior is all new save for the roof and doors, and even the car's proportions have been altered.
Front and rear, the goal has been to create a lower and broader appearance, and thanks to wider headlamps and an enormous crest-shape grille, both of which are set lower, this has been achieved. The rear lights have gone from a vertical orientation to a horizontal one, stretching the full breadth of the car. And as a glimpse to future Genesis designs, the rear winged badge has been replaced by a broad wordmark instead. The dual, quad-lamp LED lighting style also hints at what's to come.
Individually, many of the styling elements are derivative (during stops along the drive route, passersby asked if the G90 was a new Lincoln or Chrysler), and yet the overall look is both elegant and cohesive. Make no mistake, this car has significant on-road presence.
What's more, the Genesis designers have paid careful attention to details, many of which are only appreciated when time is spent taking in the G90 from several angles. The cross-hatch pattern of the grille is part of what Genesis calls their G-Matrix design that's repeated cleverly throughout the design, and is said to have been inspired by the reflective nature of a cut diamond. The cross-hatch pattern can be seen in the side repeater lights and of course, those distinctive 19-inch wheels that are perfectly suited to a premium sedan like this.
True Luxury Abounds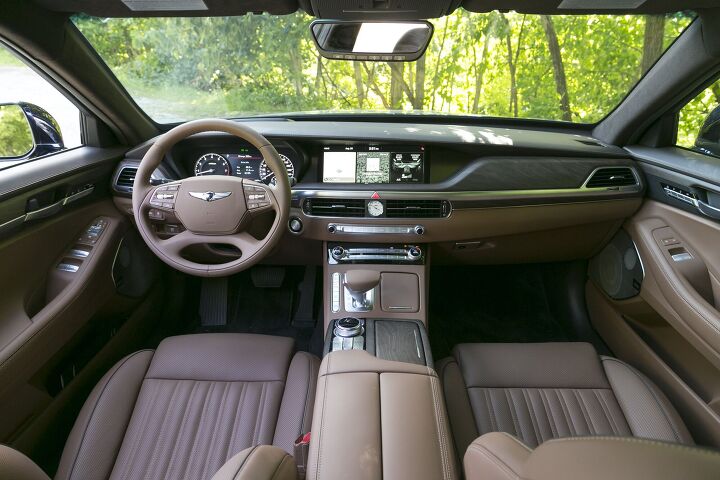 There's more G-Matrix inside as the full-grain Nappa leather on the seats is stitched in a diamond-pattern too. The cabins of proper flagship sedans like a Jaguar XJ or Mercedes S-Class have a sumptuous aroma of fine leather and the G90 is no different. There's no stink of cheap plastics or adhesives here, and the fit and finish of the high-end materials is exacting with seams and stitches aligned perfectly throughout.
Last year's G90 had a centre console finished in glossy black plastic that's now been replaced by leather and open pore ash wood, and the aluminum accent trim pieces throughout are the real deal, too.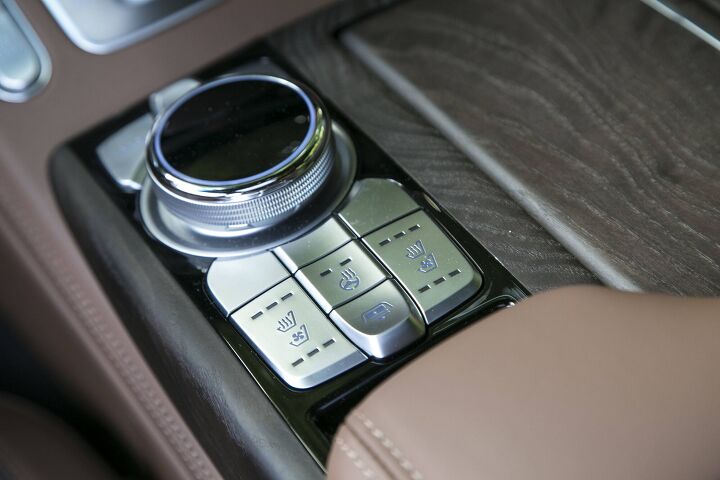 The infotainment system now operates via the rotary controller or directly on the 12.3-inch touch screen, which can be configured to show three information panes at once. It's a simple-to-use system, though lacks some of the gimmicky functions of BMW's iDrive, or the artistry of the graphic treatments employed on the Mercedes MBUX system. Still, the function is here and the 17-speaker surround sound Lexicon audio system should be enough to satisfy all but the biggest tech geeks.
The G90 doesn't just look and smell divine, but it's exceptionally comfortable too. The front seats have been certified by a German authority that suggest sitting in the G90 actually improves your spinal health, although unlike the seats found in the competitors' cars, Genesis hasn't included any active massaging functions.
The rear seats, and in particular, the passenger side rear seat, is adjustable 14 different ways to provide the lucky occupant all sorts of means to find comfort and relaxation. There's ample space, with the G90 exceeding most of its full-size competitors for overall passenger volume, though it does fall short on trunk space.
Quieter and More Comfortable
Last year's G90 was a smooth and quiet car, but the 2020 model is even more serene. Suspension bushings are improved to better the ride, while additional sound absorbing pads, particularly in the rear parcel shelf and C-pillar areas, build on the tomb-like silence of the cockpit. Genesis has even improved upon the three-seal doors, and it all results in road and engine noise being virtually non-existent, and wind noise is banished completely.
And of course, with such a long wheelbase, the G90 glides along the highway as if levitating slightly above it. Even some cringe-worthy potholes encountered along our drive route were barely perceived behind the wheel, owing to the impressive ride manners.
But the G90 isn't a floaty handful when hustled around curves either. While still a very large and heavy machine, the big sedan nevertheless drives like a mid-sized sedan when asked to perform. It's far from the nimbleness of the G70, but for a full-size luxo-cruiser, the G90 need not apologize for itself when the driver demands some pace.
Carryover Powertrain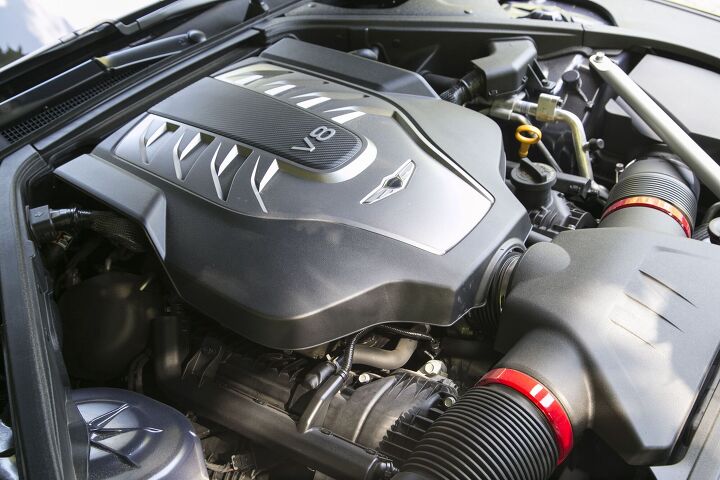 Speaking of speed, the 5-litre V8 is a carryover with 420 horsepower and 383 lb-ft of torque, which is satisfactory, but hardly impressive. From a standstill, in the G90's "Normal" drive mode, throttle response is a bit soft, but a heavy foot in "Sport" mode makes the big sedan leap forward with surprising swiftness, and yet always in a liquid-smooth, and most-dignified manner. The 8-speed transmission's shifts are barely perceived, even when driven with gusto.
Of note, all Canadian-spec G90s come with all-wheel drive, while it's expected that US versions will offer a rear- and all-wheel drive option.
SEE ALSO: 10 Affordable Luxury Cars
As one would expect in a premium car like this, Genesis has loaded it up with all the contemporary active safety and convenience functions to help keep the car and its occupants (as well as those around it) safe, and it's expected the G90 will earn the NHTSA and IIHS's top safety awards. The G90's adaptive cruise control and lane following assist functions deserve special mention. When left to do much of the driving themselves, some of the competitors' systems can be quite abrupt in their acceleration, braking and steering inputs, particularly at lower speeds. Our test car reaffirmed the Genesis engineers' attention to detail with a system that was calibrated to be a smooth operator, even in stop-and-go traffic, seemingly anticipating its moves the way an attentive human driver would.
Pricing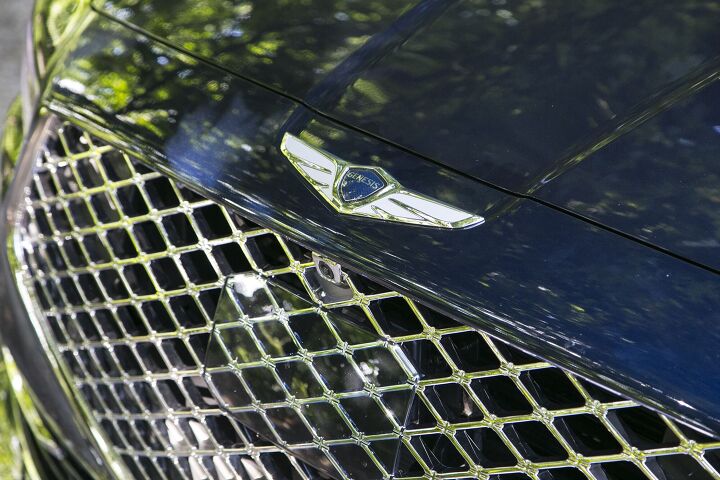 Canadian G90s will all be equipped the same way: fully loaded, with all-wheel-drive and that deliciously-smooth V8 under the hood, all for just under $90,000. Those wanting the immediacy of a turbocharged engine's low-end torque can specify the 3.3-litre twin-turbo from the G80 and G70 sedans as a special-order option that actually reduces the cost by a few grand.
American G90 specifications are still being sorted, but it's fairly safe to assume a rear-wheel-drive version will be offered, likely with both engines available too. A price close to last year's $65,000 for a V8 model is our best educated guess.
SEE ALSO: Buying a Used Luxury Car? Read This!
Its size and luxury finishes confirm Genesis is ready to draw buyers out of a Lexus LS, BMW 7 series or hopefully even a Mercedes S-Class. Consumers in this segment are exceptionally brand loyal though, so the G90 has no easy road ahead, especially without the lineage or cachet of the European brands. But priced well below competitively equipped alternatives, the G90 can also draw shoppers looking for the most luxurious experience for their dollar, even if that means drawing them up from a Mercedes E-Class or BMW 5 series. These pragmatic buyers likely won't miss some of the latest tech gadgets or brand cachet the Germans are offering, especially if it means getting a larger, smoother car with a V8 instead.
The Verdict: 2020 Genesis G90 Review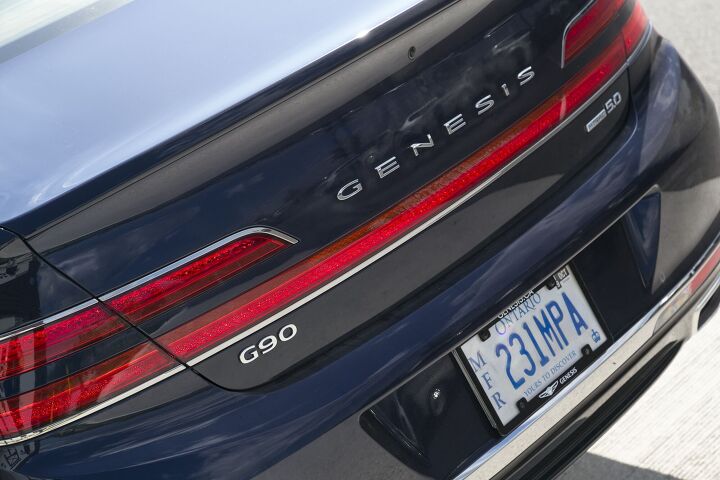 Genesis is succeeding because it's doing what so many other manufacturers can't or won't do, by offering cars that are safe and attractive, exceptionally well-built, and a great value, and with the mid-sized GV80 luxury SUV arriving next year (and a second SUV the year after), Genesis should be poised for an even stronger future.
The 2020 G90 serves not only as the pinnacle of the Genesis brand, but also as the flagship of everything Korea makes, and you don't even need to be a Korean celebrity, or His Excellency, to appreciate that.
2020 Genesis G90
LOVE IT
Impressive interior updates
Smooth and serene ride
Pricing
LEAVE IT
Generic styling
Gets expensive
No brand cachet
Published September 3rd, 2019 1:24 PM
Popular Articles
Latest Comparisons
Car Buying Tools