31 Views
2020 Mercedes-Benz GLE Review
February 3rd, 2021 8:59 AM
Share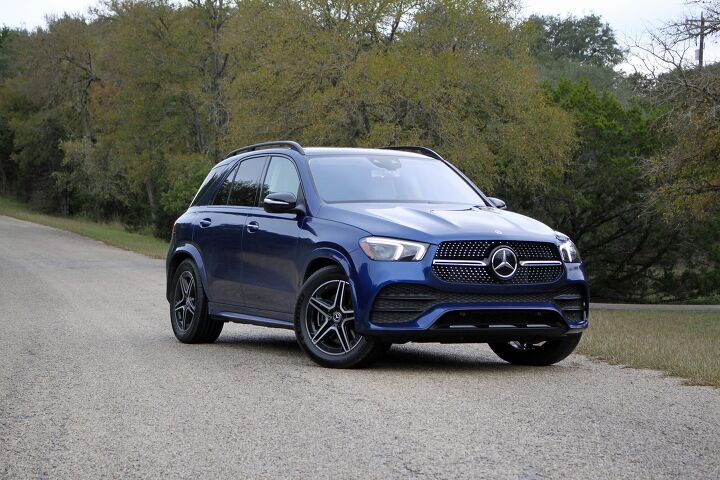 The new Mercedes GLE is a revolutionary jump for the brand — not only does it feature all the things that make the brand great, but it even goes above and beyond that.
It's a tough-looking SUV, but it also features a sleek, comfortable cabin, impressive safety features, super modern technology, and a class-leading supple ride. It's not perfect, but the sum of its achievements may overshadow the few downsides.
Let's get one of those low points out of the way first. The GLE isn't exactly fun and engaging to drive. It's soft, numb and can isolate the road completely. This is a complete departure from its two biggest rivals, the BMW X5 and the Porsche Cayenne, which are much sportier. The Mercedes is cushy, capable of turning every drive into a dream-like cruise. This should bode well for the brand's customers, who might pick the Benz because of its reputation for luxury.
FAST FACTS
| | |
| --- | --- |
| Engines: | 3.0-liter straight six-cylinder, 2.0-liter, turbocharged four-cylinder |
| Output (3.0): | 363-hp, 369 lb-ft of torque |
| Output (2.0): | 255 hp, 273 lb-ft of torque |
| Transmission: | 9-speed automatic |
| Fuel Economy: | TBD |
| Price: | TBD |
If that's the case, buyers have to ensure they get the upgraded suspension. Dubbed E Active Body Control, it can scan the road and adjust the suspension and dampers for each wheel as you drive. Better yet, thanks to the 48-volt system in higher trimmed models, the car can tilt up to three degrees and lean into a turn to provide a more comfortable feel on the road. It should mitigate road sickness and reduce a bit of the steering effort.
The suspension features a significant amount of articulation (120 mm of total travel) — it's so much that the car can bounce and rock its way out of deep snow, sand or mud. It's really funny to see in motion as the GLE bounces up and down quickly like a low-rider with airbags, but it will prove to be a huge asset for those who live in areas that see serious weather.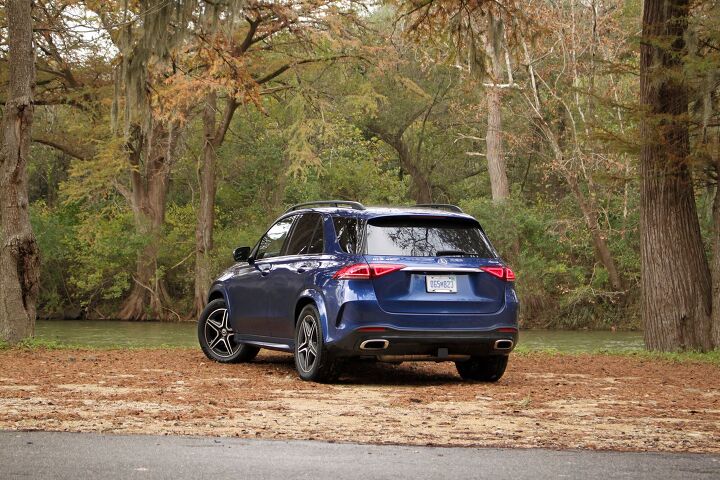 While the GLE has limited steering engagement and feel, it offers so much more comfort and luxury. It's a good way to differentiate the SUV from its rivals. Something that is less forgivable, however, is the unrefined shifts and behavior of the nine-speed automatic.
ALSO SEE: 2019 Porsche Cayenne Review
It's worth pointing out that this car is probably a long way from being available at dealerships. As a 2020 model year vehicle, there's still a lot of time to sort out a few small issues like harsh or slow shifts, or awkwardly abrupt slams into park or reverse. Even opting to use the transmission's manual mode is unsatisfactory, each pull of a paddle results in a laggy downshift. Upshifts are better though.
The transmission hiccups are a shame because the powertrain is otherwise very smooth. Like some of the other new vehicles coming from Mercedes, you'll find a turbocharged straight-six under the hood, which has been augmented with electrification from a 48-volt mild-hybrid system. These engines put out 363 hp and 369 lb-ft of torque, which is enough to get to highway speeds in just over 5.5 seconds. Off the line, the engine feels good, but it's not as dramatic or exciting as some of its rivals. An eight-cylinder or hopped-up AMG version of the car will certainly correct this issue. Base models are outfitted with a 2.0-liter turbocharged four-cylinder engine that should sound and feel familiar with its 255-hp output and 273 lb-ft of torque. It's very energetic for a small displacement engine, and buyers of this model won't feel like they're being left behind — Mercedes quotes a seven-second sprint to highway speeds.
See Also: 2019 BMW X5 Review
The GLE arrives with the brand's 4Matic all-wheel-drive system, although the different engines get different systems. Base models with the four-cylinder feature a system that can split power evenly between the axles. The six-cylinder models have a variable system that can send up to 100 percent of the engine's power to either axle. This system seems to be a better fit for those who see lots of off-road activity, especially because you can only get the E Active Body Control with the six-cylinder models. Other models can have either normal steel springs or optional air suspension.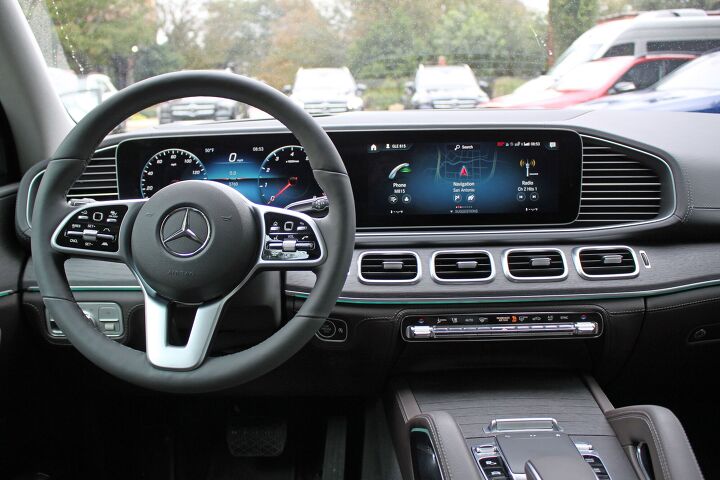 The GLE is loaded with technology, and it's not just limited to the suspension and drivetrain. The interior features the brand's new user interface for its infotainment system and digital gauge cluster. Called MBUX, it features a smart assistant that can respond to your beck and call every time you say, "Hey Mercedes." It can answer questions, change the radio station, or adjust the ambient lighting system in the car. It can also turn on or off the heated seats and close the sunshades. It's a very robust assistant, much like a fully hooked up smart home powered by Amazon Alexa or Google Home. When you're not using the voice commands, the system is easy to get used to, thanks to an easy to use touchpad and touchscreen with large, clear buttons.
See Also: 2019 Mercedes A-Class Sedan Review
The steering wheel also has two small control pads to manage the main display, the digital dashboard, and the optional head-up display. There are displays with information everywhere, and there's a fairly easy way to operate them. One highlight is the augmented reality navigation system, which displays a live camera feed of the road ahead, and overlays it with navigation instructions. On the other hand, a downside to all this technology is that the digital gauge cluster is partially obstructed by the steering wheel at times.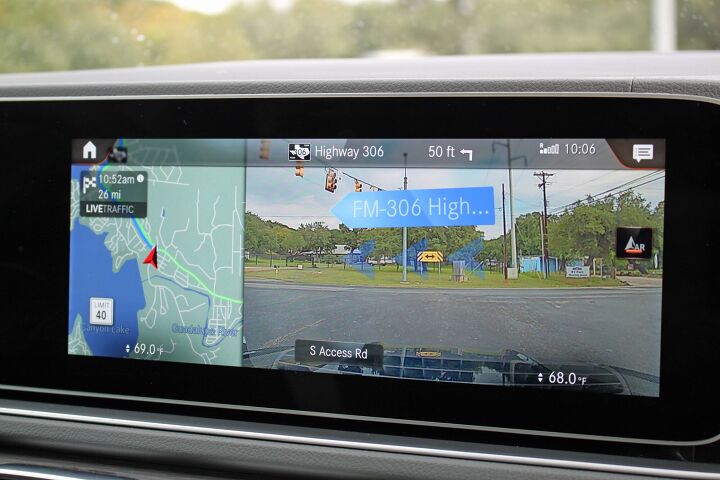 The cabin is a fantastic example of how good Mercedes' interior design language is. Even in basic trim levels, there is a good flow to the dashboard and console, which is outlined with LED lights and an excellent diversity of materials. Higher trim models feature fancier and plusher fabrics and unique stitching methods that add extra dimensions to something as common as a car seat. The vents are squared off to give the cabin a more broad-shouldered, rugged look, and the infotainment screens are all set in the dash rather than on top of it. The rear seats are spacious, and the automaker is going to offer a third row of seating that should be able to accommodate kids. Cargo space is nothing to laugh at, and you can fold the rear seats for even more storage space.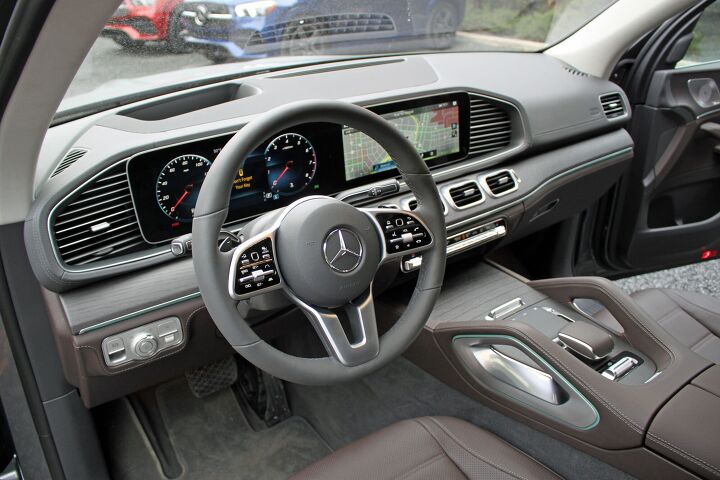 The cabin features a never-ending list of optional features. Sure, there are the usual things like panoramic sunroofs and heated steering wheels, but this car also features heating elements in the entire door panel and armrests. There is even a massage function that can hook up to specific wearables, like those from Garmin or Fitbit, which can then provide a massage function that is better suited for your body and heart rate. Leave it to Mercedes to take the luxurious elements of the car to the next level.
ALSO SEE: Where is Mercedes Made?
The exterior is also elegant and interesting, looking rugged without being too obnoxious. It features fantastic, clean lines, which can't be said about the BMW X5. You may also notice the C-Pillar throwback to the older M-Class, which is the original GLE. The design has numerous benefits. It's aerodynamic, leading to a 0.29 coefficient of drag, which Mercedes says is best-in-class. A small channel on the windshield and mirrors also help collect rain and will prevent additional water from impacting visibility on the side windows and mirrors.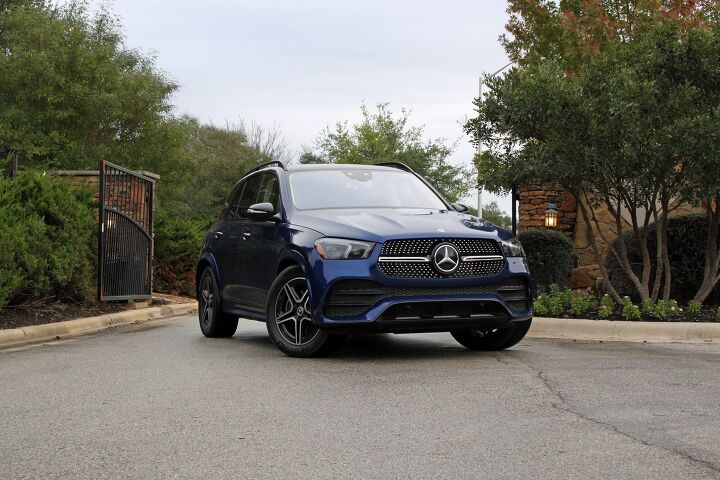 Some models we tested featured sportier looking 21-inch wheels, while others were equipped with 20 or 19 inchers. It's easy to recommend the 21-inch option, which not only looks great but feature more performance-minded tires, rather than the soft and quiet, but slippery feeling tires affixed to the smaller wheels.
Pricing has yet to be announced, but the outgoing model ranges from about $60,000 to $90,000 depending on the options like engines and suspension. I wouldn't expect the 2020 model to deviate from that too much.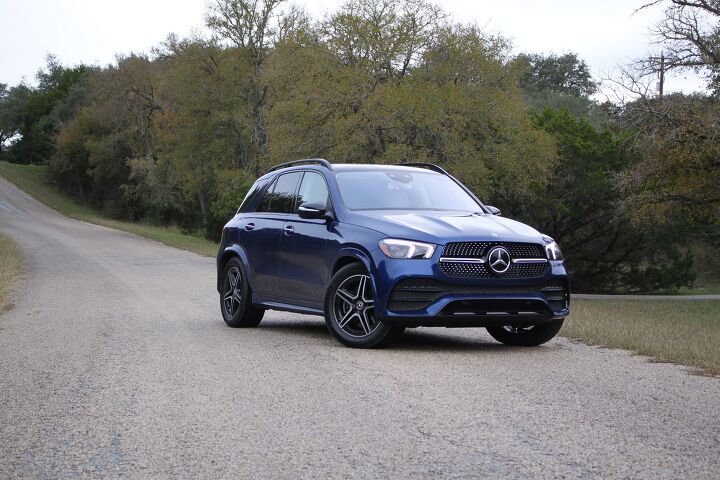 The Verdict: 2020 Mercedes GLE Review
This luxury SUV focuses on what its buyers want – a smooth, luxurious car that coddles the driver and amazes them with fancy next-generation technology. It's not sporty or engaging at all to drive, but for many, that's not at all a priority. That's who the GLE will really appeal to, and it's second to none in just how comfortable and elegant an SUV can be. Expect it in dealerships sometime in the middle of 2019.
LOVE IT
Capable and comfortable E Active Body Control
Smooth engine
Fantastic, luxurious cabin
LEAVE IT
Not sporty or fun to drive
Transmission hiccups
Published November 20th, 2018 6:01 PM
Popular Articles
Latest Comparisons
Car Buying Tools