33 Views
2018 Subaru Outback Review
February 6th, 2021 2:52 PM
Share
We're committed to finding, researching, and recommending the best products. We earn commissions from purchases you make using links in our articles. Learn more here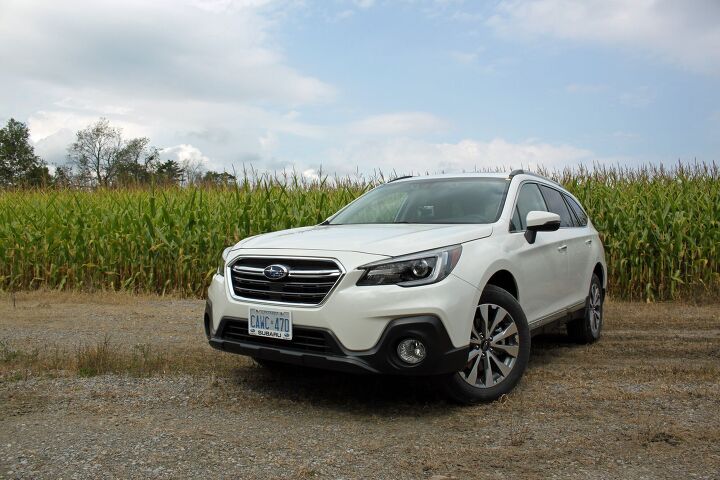 Subaru's best-selling vehicle in the U.S. is certainly an odd one, especially after considering industry trends. Most automakers see trucks, compact crossovers, midsize sedans, or compact cars as the best sellers, but for Subaru, its breadwinner is the Outback, which is unique because it's an alternative to the usual SUVs and crossovers.
Refreshed for 2018, the Outback is best described as a wagon on stilts, which is actually how the vehicle was brought to life back in the '90s, as a quick and easy way for the Japanese automaker to keep up with the booming demand for SUVs.
Today, the car is in a category of its own. It fills the gaps left by other offerings around the marketplace and does a bit of everything. This year, the automaker focused on the details of the car and has refreshed its styling with more rugged looking bumpers and more premium touches in the interior.
The front end gets a new grille opening that's wider and lower, while the bumper design gets new black plastic around the lower portion of the vehicle, raising up at the fog lights to protect them from the elements as well. The headlights come with standard LED daytime running lights and can be optioned up to full LED peepers that feature steering responsive headlights and high beam assist. These additions should continue the Outback's tradition of earning the top safety award given by the IIHS, something it has done for the past seven consecutive years.
FAST FACTS
| | |
| --- | --- |
| Engine: | 2.5L boxer 4-cylinder, 3.6L boxer 6-cylinder |
| Power: | 175 hp, 174 lb-ft (2.5)/256 hp, 247 lb-ft (3.6) |
| Transmission: | CVT |
| EPA Fuel Economy (MPG): | 25 city, 32 hwy (2.5) / 20 city, 27, hwy (3.6) |
| CAN Fuel Economy (L/100 km): | 9.4 city, 7.3 highway (2.5) / 12.0, 8.7 (3.6) |
| US Price: | Starts at $26,810 |
| CAN Price: | Starts at $29,295 |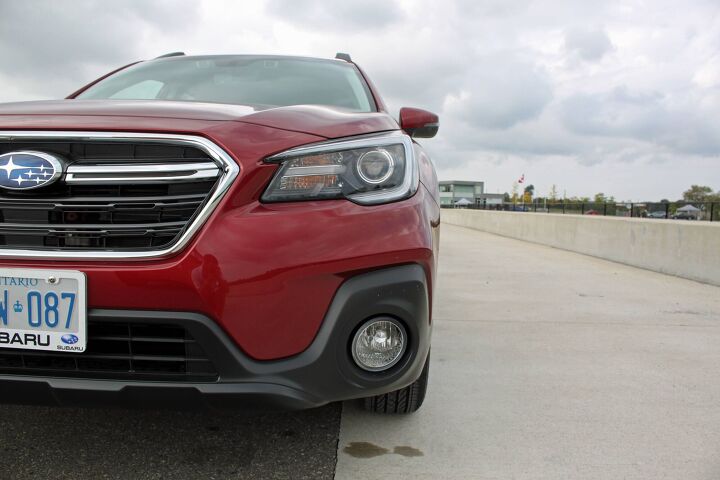 A few more exterior details will help the new Outback stand out, like an adjustment to the gray, blue, and red metallic paint offerings, for example, that helps them sparkle in the sunlight. A new 18-inch wheel design is also offered on higher trim Outbacks as well.
Interior Improved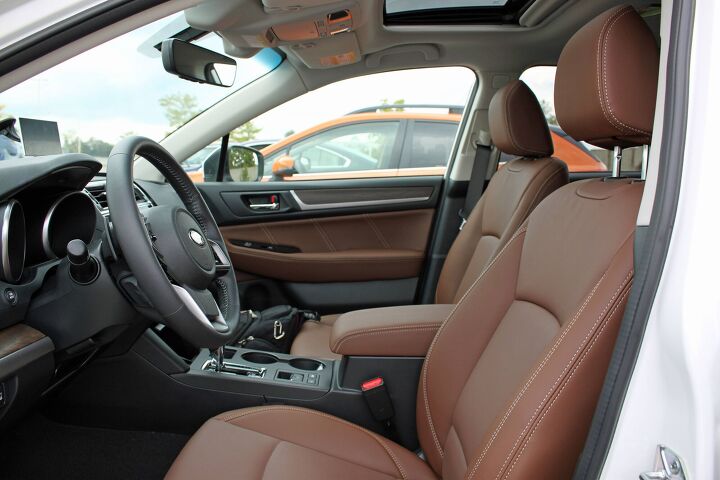 Inside, the car gets a number of significant changes. Techies will be happy to know that the car comes standard with Android Auto and Apple CarPlay, while those who don't connect their devices will appreciate that the 6.5-inch and 8-inch infotainment offerings are more responsive, streamlined and user-friendly than before.
The Outback gets stitched dash and door panels in its higher trim grades now, and also uses a new steering wheel design plucked from the new Crosstrek that also just debuted. It features a number of big buttons and toggles to simplify operation while on the go and the new HVAC settings and screen display the cabin temperature within the control knobs, which is a nice touch.
ALSO SEE: 2018 Subaru Crosstrek Review
The Outback gets new USB ports to entertain (or distract) kids and back seat passengers, and everyone should be happy about the upgraded air conditioning system that's quieter and more powerful than before.
Helping keep the cabin a serene place is the inclusion of double pane glass in the front windows. The cabin has 108.1 cubic feet of passenger space and behind the rear seats, the trunk has 35.5 cubes to take advantage of. Fold those rear seats down and there's a total of 73.3 cubic feet to haul all your gear.
Under the Hood (Behind the Mud)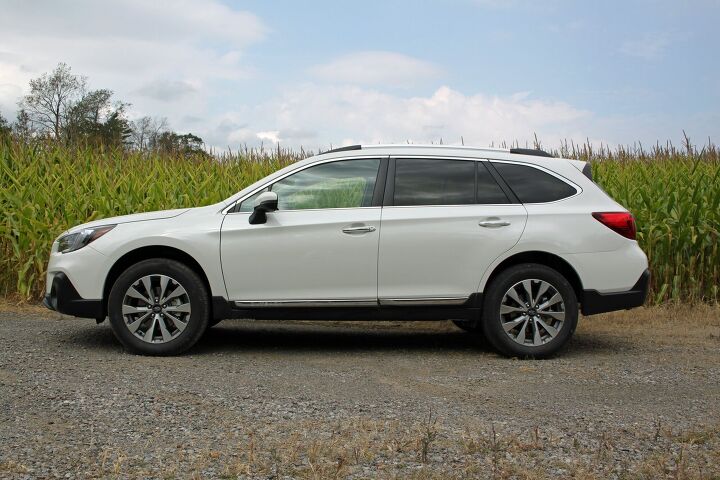 The Outback also sees a number of important revisions under the sheetmetal. It still arrives with either a 2.5-liter four-cylinder boxer engine that makes 175 horsepower and 174 lb-ft of torque or a larger 3.6-liter flat six engine that makes 256 hp and 247 lb-ft of torque. Both engines provide power to all four wheels through a CVT, which has been updated for 2018 to provide a smoother response in four-cylinder models. It's also quieter and has more consistent throttle feel than before.
Beyond the drivetrain changes, the Outback gets a revised suspension as well.
Putting these changes to the test, Subaru not only invited us to drive the new Outback on the usual array of roads but also let us drive on a track and go off-road with the vehicle.
Like a Camry on Stilts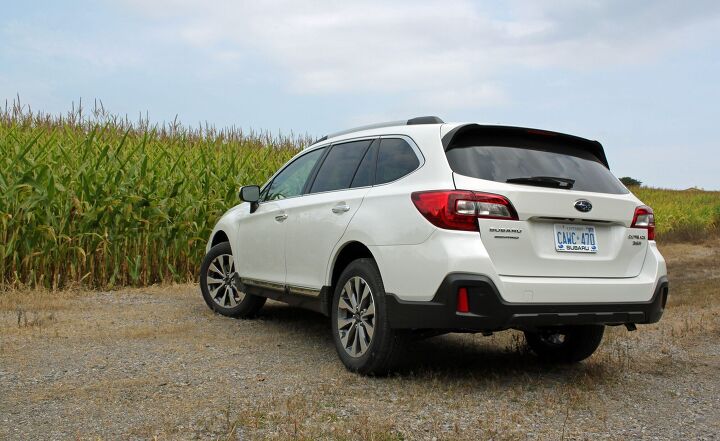 On the road, it's obvious that all those little changes paid off because the Outback has become an extremely easy vehicle to live with. Soft and comfortable on asphalt, the Outback is a great cruiser for everyday commutes. Driving around, the Outback feels like a Toyota Camry or Honda Accord on stilts, not a traditional SUV. It's comfy, accommodating and inoffensive.
It's also quiet and responsive, with the revisions to the 2.5-liter powertrain leading to a smoother and more refined experience. Fuel economy remains the same as last year with the four-cylinder netting a combined 28 mpg and the six-cylinder delivering 22 mpg. Track testing confirms that the six-cylinder engine is a hefty power upgrade over the four-cylinder while also delivering that signature boxer growl as well. There were times, however, especially on the track, when I wish the six-cylinder had more power. An output closer to the 300-hp mark would work wonders. The four-cylinder won't excite you, but it is surprisingly smooth in terms of power delivery.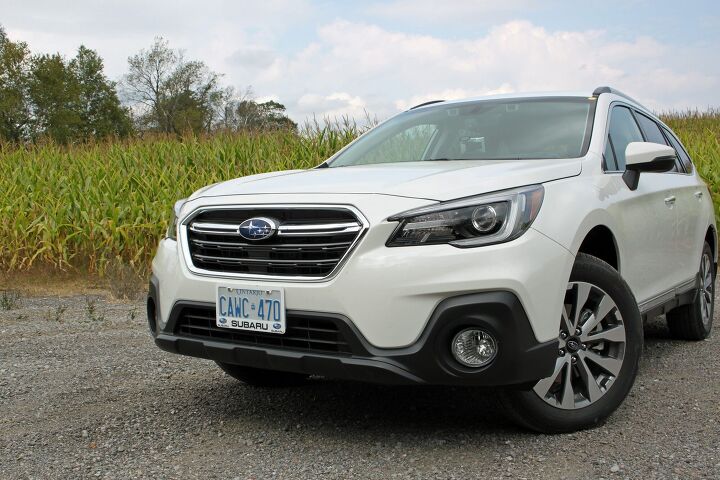 Both powertrains can be equipped with paddle shifters that will simulate six forward gears, which is an interesting choice because other turbocharged vehicles with CVTs in Subaru's lineup like the Forester XT and WRX can simulate eight.
In addition, the location of the blind spot monitor light, which is now much bigger and on the mirror frame rather than within the mirror itself, also helps make the Outback easier to live with.
It's not all perfect, mind you, as the high riding position should give you a commanding view of the road, but the placement of the rear view mirror seems to be right in the middle of the windshield, which blocks visibility. The B pillars of the Outback are also quite large, making shoulder checking your blind spot a bit more difficult. Fortunately, the Outback can be had with Subaru's advanced EyeSight suite of technology, which adds a number of driver aids and safety features. This tech includes pre-collision braking, adaptive cruise control, lane departure warning, lane keep assist and reverse automatic braking, which all worked as advertised.
Going Off-Road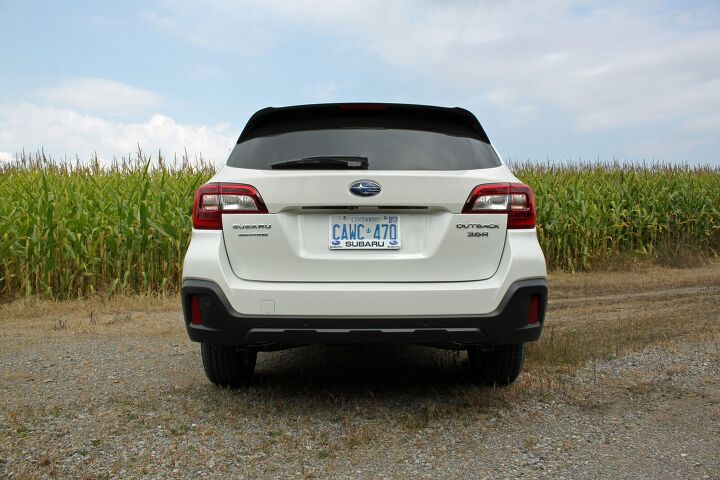 The Outback sheds its garden-variety persona when it goes off-road. With 8.6 inches of ground clearance, it can tackle every obstacle thrown its way during the pretty serious forest trail we went on. Banked turns, huge rocks, and foot-deep moguls were all handled without any worries or concerns from the driver's seat. Steep inclines and declines were also handled nicely, although as mentioned before, I had a bit of an issue with visibility at some points (there's only so much you can see when pointed skyward anyway).
The easy-like-Sunday-morning attitude of the Outback in the mud is achieved through an extra drive mode called X-Mode, which helps control the vehicle during downhill ventures as well as adjusting various traction and stability control systems to ensure the car has traction where it needs it the most. Weekend warriors who tackle campsites or cottages in the countryside will definitely find the Outback's capability worthwhile, and those who live in areas that see inclement weather will also probably feel more confident in this big all-wheel-drive SUV alternative.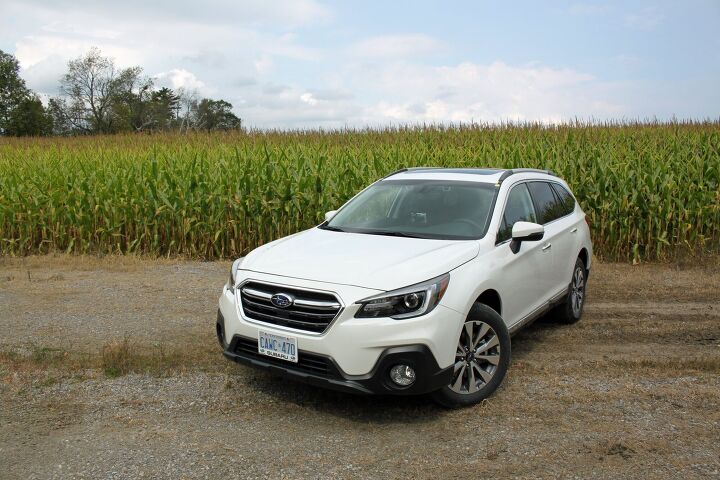 The Verdict: 2018 Subaru Outback Review
Spacious and capable, the 2018 Subaru Outback adds a number of important refinements this year. It starts at $26,810 in the U.S. for a 2.5i model ($29,295 in Canada), and will go all the way to $39,605 for a 3.6R Touring model (or $42,195 for the 3.6R Premier with Eyesight package). Even if the Outback straddles the line between crossover and Wagon, it doesn't need to be classified in any particular way because it's just that good.
LOVE IT
Improved Interior
Smoother transmission
Off-road capability
LEAVE IT
Could use more power
Visibility

Sami Haj-Assaad
Sami has an unquenchable thirst for car knowledge and has been at AutoGuide for the past six years. He has a degree in journalism and media studies from the University of Guelph-Humber in Toronto and has won multiple journalism awards from the Automotive Journalist Association of Canada. Sami is also on the jury for the World Car Awards.
More by Sami Haj-Assaad
Published September 21st, 2017 1:58 PM
Popular Articles
Latest Comparisons
Car Buying Tools