65 Views
Nissan Altima – Review, Specs, Pricing, Features, Videos and More
August 21st, 2023 10:37 AM
Share
Find everything you need to know about the Nissan Altima here, along with expert reviews, specs, photos, videos and more.
The Nissan Altima continues to carry the family sedan flag. Even if the segment is shrinking, the Altima continues to be a compelling vehicle that offers customers a few choices. There are front-wheel and all-wheel drive versions, as well as a sporty turbocharged top-of-line model.
Most Altima's though continue to use Nissan's 2.5-liter four-cylinder paired to a CVT. It's a smooth, quiet, drivetrain that delivers good fuel economy figures.
| | |
| --- | --- |
| Pros | Available AWD, solid fuel economy, affordable price tag, easy to use infotainment |
| Cons | Turbo is front-drive only, overly aggressive Lane Keep Assist, front seat position |
| Bottom Line | The Altima remains a smart, if aging, choice in the mid-sized sedan segment. Like many others in this dwindling class, it's a lot of car for the money, if you haven't been seduced by high-riders. |
Table of contents
2023 Nissan Altima SR Premium AWD Review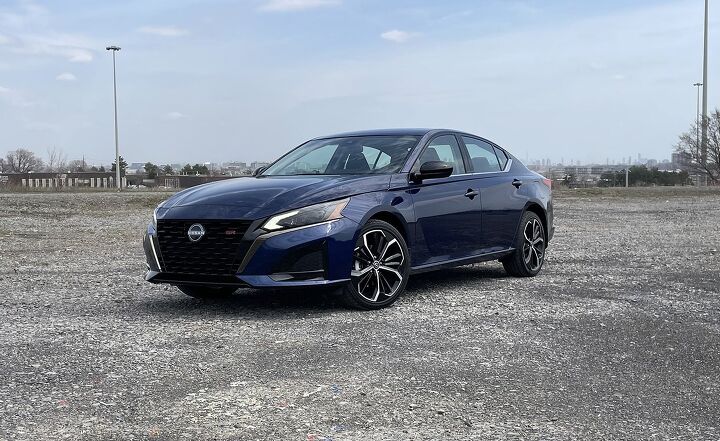 Sedans, like the Nissan Altima, used to be the go-to-choice for family transportation.
But times change and so do consumer's taste. Once the staple of the suburbs, for many, mid-size sedans have been relegated to afterthought status. It's a new world out there, ruled by high riding SUVs.
Sales of family sedans have dwindled so much over the past decade; many have been put out to pasture. The Ford Fusion, Volkswagen Passat, Mazda6, and Chrysler 200 are all no more.
But it's not all doom and gloom. There's still hope for fans of four-doors. Manufacturers are still building family friendly sedans. One of these offerings is the 2023 Nissan Altima SR Premium AWD.
Click here to read the full article
---
Nissan Altima SV vs SR: Which Trim is Right for You?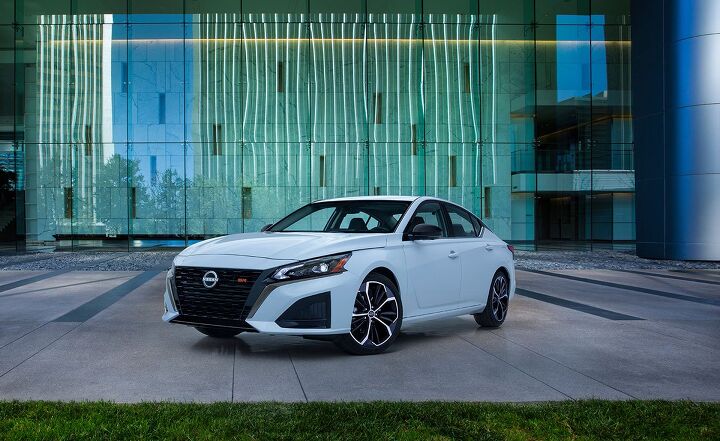 The Nissan Altima is one of the best-selling vehicles in North America.
Although it is only available in four primary trims, three can be had with front- or all-wheel drive, one has a choice of engines, and a few have various option packages. This gives consumers a lot of choice when selecting an Altima. To help them narrow down which version of the family sedan is right for them, we are going to take a deep look at two of the more popular options: the Nissan Altima SV versus SR.
Both are mid-level trims and give customers two different takes on Nissan's popular four door. Although the SR can be had as the SR VC-Turbo, we will be focusing on the non turbocharged options in this comparison. Below, we have broken down the similarities and differences of the two trim levels over eight key categories. We hope this helps in any future Altima purchasing decisions.
Click Here to Read the Full Article
---
Honda Accord vs. Nissan Altima: Which Sedan is Right for You?
The Honda Accord has been around since the '70s, and it has used the time well in honing what makes the perfect mid-size family sedan. Even in the age of SUVs and crossovers, the Accord offers an almost unbeatable package for those that need to move people and things for a reasonable price.
The Nissan Altima is an attractive player in the segment, offering athletic handling and comfortable seating for the front row. Unlike the Accord, it does not offer a hybrid variant. Does it have what it takes to persuade the money away from Honda? We evaluate each model's features and capabilities to find out.
---
Competitors
---
Detailed Specs
| | |
| --- | --- |
| Price | $25,730 - $35,430 |
| Engine | 2.5-liter 4-cylinder / 2.0-liter turbo 4-cylinder |
| Power | 182–188 hp / 248 hp |
| Torque | 178–180 lb-ft / 273 lb-ft |
| Drivetrain | FWD / AWD |
| Transmission | CVT |
| Fuel Economy (city/hwy) | 25–27 mpg / 34–39 mpg |
| Cargo Capacity | 15.4 cu ft |
Our Final Verdict
| | |
| --- | --- |
| Overall | 3.8 |
| Performance | 7.0 |
| Features | 7.0 |
| Comfort | 8.0 |
| Quality and Styling | 8.0 |
| Value | 8.0 |
Published October 25th, 2019 12:49 PM
Popular Articles
Latest Comparisons
Car Buying Tools