8 Views
Porsche Taycan - Review, Specs, Pricing, Videos and More
January 30th, 2023 3:50 PM
Share
Find everything you need to know about the Porsche Taycan here, along with expert reviews, specs, photos, videos and more.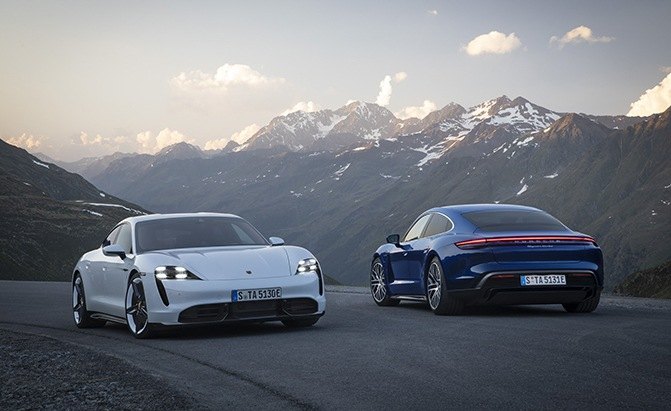 | | |
| --- | --- |
| Our Rating | 4.0/5 |
| Price | $86,700 - $190,000 |
| Motor | Single Motor / Dual Motor |
| Power | 402 hp / 469-750 hp |
| Torque | 254 lb-ft / 368-774 lb-ft |
| Transmission | Single-Speed Automatic / Two-Speed Automatic |
| | |
| --- | --- |
| Pros | An EV with Porsche driving dynamics, cool wagon option, fast-charging tech |
| Cons | Pricey, tight on space, rear-drive model isn't available in Canada |
| Bottom Line | Sports car looks demand a sports car price, but the Taycan delivers with strong EV performance and a classy interior. |
Table of contents
2021 Porsche Taycan Cross Turismo Review: Ultimate All-Rounder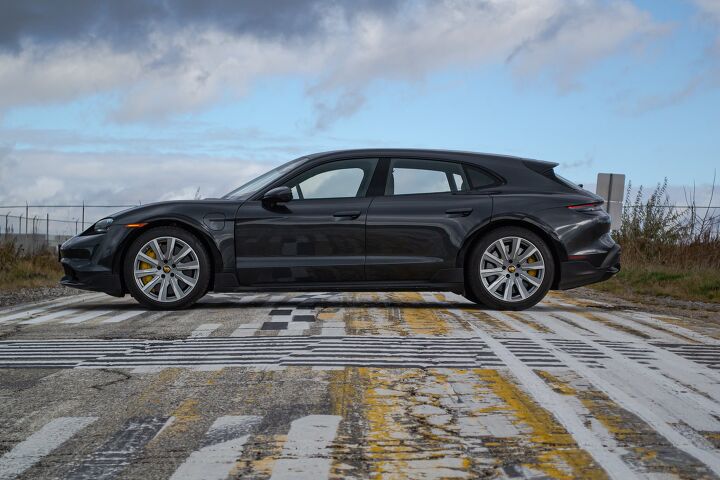 I don't want to carelessly throw around the "U" word, but the 2021 Porsche Taycan Cross Turismo deserves it.
America's love affair with the crossover might have famously spurred on the Cayenne's development, but the Taycan is the more desirable conclusion. Take Porsche's exciting all-electric Taycan four-door, give it a sexy (and more practical) wagon-like body, and jack the whole thing up, with some token off-roadish styling bits for effect? Uh, yes please.
The resulting vehicle is the Top Trumps answer to the one-car-garage question. The 2021 Porsche Taycan Cross Turismo takes everything that the brand is known for—incredible performance, faultless build quality, useful luxury—and injects more everyday usability. It does everything well, and that sort of exceptionalism does come at a price, but this is the best version of Porsche's EV.
---
Porsche Taycan vs Tesla Model S Comparison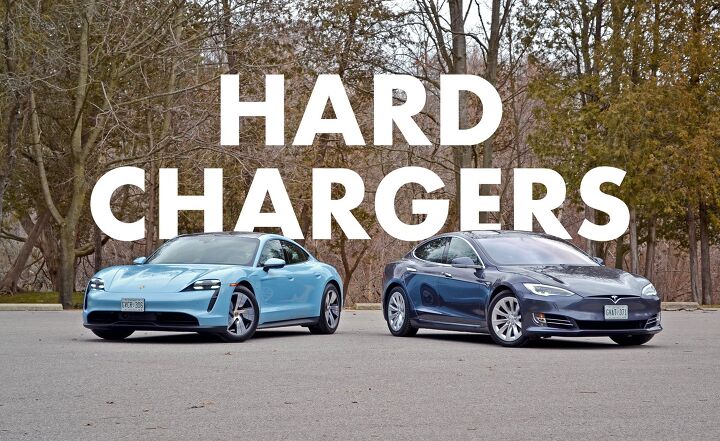 "Cool, but is it better than the Tesla?"
Without exception, this question has come up in every single Porsche Taycan conversation I've had with family and friends. It's typically the second one about the German EV; the first is about pronunciation ("tie- kahn"). People don't normally say which Tesla they mean, which shows the power of the brand, like Google, Kleenex, and Coke before it. But we all know folks mean the Model S—including Porsche itself.
In fact, that's who initiated this comparison. Porsche Canada saw an opportunity when one of its dealers received a 2019 Model S 100D trade-in. Since Tesla itself doesn't interact with journalists, and there's no fleet to speak of in the Great White North, Porsche has been lending the car out alongside the Taycan 4S for comparison purposes. Is that unusual? Certainly. Does it mean some aspects of this particular model, showing a little over 20,000 km (12,500 miles) on its odometer, aren't directly comparable to the relatively box-fresh Porsche? Also yes. Nonetheless, unless you're looking at the just-updated Model S, this particular unit is broadly similar to the ones found at Tesla stores now.
---
2021 Porsche Taycan RWD Review: Base is Just as Sweet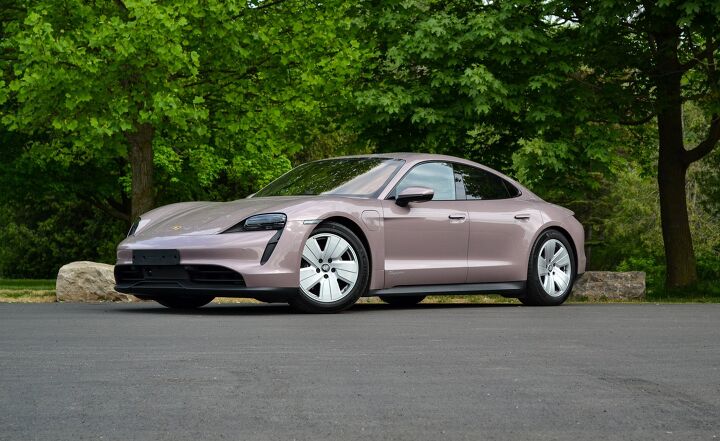 "It'll be a pink Porsche." Even I knew that sounded suspect.
It was the most 2021 of things: phoning in a food order for curbside pickup. Sensing the hesitation from the other end, I reassured them that yes, I was serious. This was not a crank call, and they would not be out food.
The car in question is the 2021 Porsche Taycan, now shorn of any trim designations and rocking sweet Frozenberry Metallic paint. It's the new entry point of the Taycan lineup, with less power, fewer driven wheels and, starting at $81,250 including destination, a substantially lower price point. Will buyers feel-short changed opting for this latest Taycan, or has Porsche retained the magic in its first modern EV?
---
Detailed Specs
| | |
| --- | --- |
| Price | $86,700 - $190,000 |
| Motor | Single Motor / Dual Motor |
| Power | 402 hp / 469-750 hp |
| Torque | 254 lb-ft / 368-774 lb-ft |
| Transmission | Single-Speed Automatic / Two-Speed Automatic |
| Drivetrain | RWD / AWD |
| Efficiency (city/hwy) | 76–83 mpge / 74–88 mpge |
| Cargo Capacity | 12.9–15.8 cu ft |
---
Our Final Verdict
| | |
| --- | --- |
| Overall | 4.0 |
| Performance | 10.0 |
| Features | 8.0 |
| Comfort | 8.0 |
| Quality and Styling | 8.0 |
| Value | 6.0 |
Published October 19th, 2019 8:48 AM
Popular Articles
Latest Comparisons
Car Buying Tools