1 View
Infiniti Planning to Shift Production Outside Japan
December 20th, 2011 6:30 PM
Share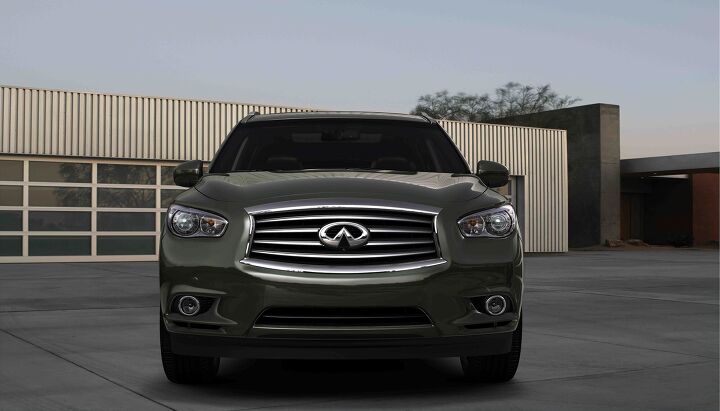 Following on from the announcement that it's moving global headquarters from Yokohama to Hong Kong, Infiniti is now looking at moving other assets overseas, namely the production of vehicles.
This latest move is largely due to the record value of the yen against the US dollar which is making the marque's vehicles increasingly less profitable in the North American market (the US remains a major source of revenue for the brand).
It's a similar situation to that experienced by Japanese automakers in the 1990s, when the rising yen squeezed profitability on Nippon built vehicles sold in the United States (auto aficionados may recall the demise of the Nissan Z32 300ZX and Toyota Supra as particular examples).
Getting back to the present, Infiniti (despite assembling the goliath QX SUV in the US for a time) currently doesn't build any vehicles outside Japan, though Andy Palmer, executive vice president for the brand said recently that, "as cars come up for renewal, generally they're being relocated in a function of where the majority of sales are."
Although deliberately vague, based on recent product introductions, that probably means more production will materialize in the US and Europe, likely with added capacity at Nissan's Smyrna, Tennessee facility for SUV based models (the new JX, unveiled at the LA Auto Show will be built there) and possibly Nissan's operations in Sunderland, UK as a source for smaller, hatchback based cars, like the production version of the Etherea concept.
Whatever happens, expect to see this shift in production to oversees markets as a continuing trend in the coming years as Infiniti, along with other Japanese automakers aims to limit the affect of global currency fluctuations and potential supply issues on vehicle production.
[Source: Autoblog]
Published December 20th, 2011 6:30 PM
Popular Articles
Latest Comparisons
Car Buying Tools