806 Views
Should You Buy a Subaru Extended Warranty?
August 25th, 2023 10:14 AM
Share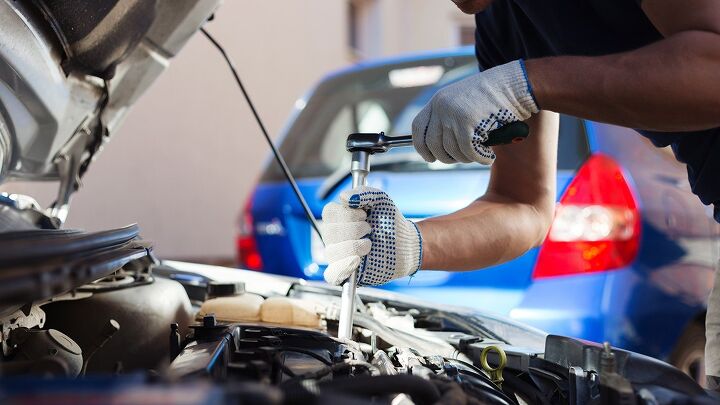 To learn more about our editorial integrity policy and how we make money through affiliate partnerships, read our full disclosure here.
---
If you recently drove a new or certified pre-owned (CPO) Subaru off the lot, it's important to understand what kind of coverage you have to determine whether a Subaru extended warranty could help out over the long run.
In this article, we'll examine what comes with a Subaru extended warranty and compare Subaru's protection plans to those from some of the best extended auto warranty providers.
To find the top warranty for your Subaru, we recommend researching the best extended auto warranty providers and comparing quotes from multiple sources. You can get started by requesting a free Subaru extended warranty quote above.
Table of contents
Subaru Extended Warranty Overview
Once your new car warranty runs out, it's time to look into an extended warranty. Subaru itself offers multiple extended warranty options which should be considered alongside choices from third-party providers.
Subaru Added Security® offers mechanical breakdown coverage through two main coverage plans:
| | |
| --- | --- |
| Gold Plus Coverage | Classic coverage plus roadside assistance and hundreds of additional parts |
| Classic Coverage | Powertrain coverage plus basic components related to cooling, fuel, steering, suspension, brakes, electrical systems, and air conditioning |
You can choose plans from Subaru that last for up to 10 years or 120,000 miles. While this seems like a long time, some independent warranty companies can provide coverage up to 200,000 or 250,000 miles.
All plans from Subaru include towing and rental car coverage in the event of a breakdown. You can also add on a maintenance plan from the automaker that pays the cost of nearly all regularly scheduled maintenance needs.
The warranty must be purchased at the same time as the vehicle.
Do You Need Extended Warranty Coverage?
RepairPal gives Subaru a 3.5 out of 5.0 rating for reliability, which is only slightly above the industry average. The site also indicates that Subarus cost an average of $617 per year to take care of regular maintenance needs and unexpected repairs.
On average, Subarus are taken to the shop less than once a year and the likelihood of a repair being severe is only 13 percent. Although Subarus are relatively reliable, it's a good idea to research your protection options so you can avoid a lapse in coverage when the factory warranty expires.
What Warranty Comes With a New Subaru?
Every new Subaru comes with a 3-year/36,000-mile New Vehicle Limited Warranty offered at purchase. This is a bumper-to-bumper coverage plan that takes care of most major parts of your vehicle.
Items Covered

Items Not Covered

Defects in workmanship or Subaru-provided parts

Any part listed as an exclusion

on your warranty contract from Subaru

Wear items like brake pads, shoe linings, clutch linings,

and wiper blades

Damage from a collision

Genuine Subaru parts and accessories

Aftermarket installed accessories
In addition to the bumper-to-bumper warranty, Subaru offers the following coverages on new cars:
Powertrain Limited Warranty: Covers the parts of your car that keep it moving like the engine and drivetrain. Lasts for 5 years or 60,000 miles.
Rust Perforation Warranty: Protects against surface corrosion issues, but not cosmetic repairs. Lasts for 5 years or unlimited miles.
Hybrid System Limited Warranty: Covers defects in most major components of Subaru's hybrid vehicles. Lasts for 8 years or 100,000 miles.
A certified pre-owned Subaru, on the other hand, carries a 7-year or 100,000-mile powertrain warranty. Unlike most automakers, Subaru offers no bumper-to-bumper warranty for CPO vehicles.
Subaru Extended Warranty Cost
Of course, the pricing of your Subaru extended warranty varies based on your specific car. Some other factors that will go into the cost of your Subaru extended warranty include:
Location: Some areas are more expensive for repairs than others.
Mileage: Cars with more miles on them may be more likely to break down.
Deductible: The higher the deductible, the lower the overall cost.
Vehicle type: A Forester, an Outback, a Legacy, and a WRX will all have different costs.
Subaru offers deductible options of $0 and $100 on its Gold Plus plan. You can choose higher monthly rates for your Subaru extended warranty with no deductible, or you can pay $100 every time you bring the car to the dealership but pay less every month.
Benefits of a Third-Party Extended Warranty
When deciding whether to purchase a Subaru extended warranty from the dealership or from a third-party provider, it's always a good idea to get quotes from multiple sources to see which give you the best rates.
Here's a comparison between the Subaru extended car warranty a vehicle service contract from third-party provider Endurance.
Subaru

Extended Warranty

Endurance

Extended Warranty

Coverage Start Date

After new car warranty expires

Anytime

Longest Term

120,000 miles

200,000+ miles

Levels of Coverage

2

6

Deductible

$0 or $100

$0, $50, $100, or $200

Where to Get Repairs

Subaru dealership

US or Canadian ASE®

- certified repair facilities

Transferability

✓

✓

Cancellation

Prorated refund available at any point

Full refund available within 30 days

Roadside Assistance

✓

✓

Rental Car Reimbursement

✓

✓

How to Purchase

Purchase from dealerships

Get a free quote online

or over the phone
Another factor that goes into the cost of your Subaru extended warranty is where you purchase the coverage. Check out some of the pros and cons of getting a warranty from the dealership versus from a third-party provider.
| Subaru Extended Warranty Benefits | Subaru Extended Warranty Downfalls |
| --- | --- |
| Guaranteed original manufacturer parts and Subaru-trained technicians | Repairs must be completed at the dealership, so you won't have the repair shop of your choice |
| Dealership knows your car best and has coverage plans that revolve around your car's commonly needed repairs | Only covered repairs include damage resulting from faulty factory parts or poor workmanship |
| Third-Party Extended Warranty Benefits | Third-Party Extended Warranty Downfalls |
| Car can be repaired at any ASE-certified repair shop or Subaru dealership | No guarantee that your mechanic will specialize in Subaru repairs |
| Can be purchased at any point throughout your Subaru's life | 30-day waiting period and vehicle inspection required after purchasing a policy |
| More customizable coverage options than an extended warranty from the dealership | Your Subaru may not need all of the coverage since the plan isn't specific to Subaru vehicles |
If you choose a dealership warranty, keep in mind that the cost of the warranty may be rolled into your financing, which means you'll pay interest on that too. It could be worth it, though, because extended warranties from a dealership guarantee you original Subaru parts from technicians who specialize in servicing the brand.
With third-party extended warranties, the price could be lower and you can choose where you want to get repairs done.
Final Thoughts About Subaru Extended Warranty Plans
When you're selecting a Subaru extended warranty, you have to choose between buying an extended warranty from Subaru itself or from a third-party provider. To find the coverage that is right for your vehicle, get free quotes from a few sources and compare your options.
Methodology
Our review team prides itself on sharing accurate and unbiased information with consumers. We have accumulated data from dozens of extended auto warranty companies to formulate our rankings of the industry's best providers. Companies receive a score out of 5.0 overall, as well as a rating in each of the following categories:
Price: Comparing providers can be difficult due to the many factors that influence cost. To determine this score, we employ a secret shopper analysis using different vehicles, mileages, warranty plans, and locations.
Coverage: A wide variety of coverage is essential to support the differing needs of customers. We take into account the number of extended car warranty plans available, term limits, exclusions, and additional benefits.
Customer Service: The level of customer service and care provided by an extended warranty company is an important consideration. Our review team sifts through customer reviews and complaints from reputable sources such as the Better Business Bureau (BBB) and Trustpilot. We also consider the responsiveness of each company's customer service team based on our secret shopper analysis.
Reputation: Good extended warranty providers consistently provide quality experiences. Our team takes into account BBB ratings and the company's history of reliable service when giving this score.
Transparency: Customers value a commitment to open and honest communication when it comes to vehicle service contracts. Our team of experts takes into account the availability of money-back guarantees and sample contracts.
---
Q & A
Are Subaru extended warranties worth it?
If your car is starting to show its age or you like knowing that your car is covered in the case of a breakdown, a Subaru extended warranty can be well worth it. Third-party extended warranties in particular often lower costs, add value to your car, and reduce financial stress.
How much is a Subaru extended warranty?
Extended bumper-to-bumper warranties for cars like Subaru and Ford tend to cost an average of $125 per month over a period of several years. There are different payment plans and deductible options available that could change the monthly rate.
How long is Subaru warranty coverage?
Each new Subaru comes with a standard manufacturer's warranty that covers most car parts for 3 years or 36,000 miles. Third-party extended warranties can cover your Subaru for up to 250,000 miles.
Published November 25th, 2022 3:48 PM
Popular Articles
Latest Comparisons
Car Buying Tools