1 View
Malaise-Era Supercars: As Fast As You Remember?
October 15th, 2013 6:37 PM
Share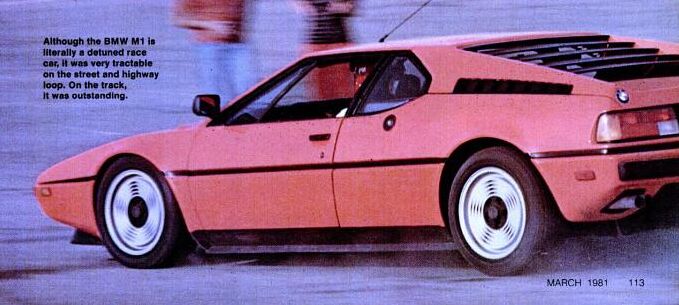 Remember how fast we thought the Lamborghini Countach, BMW M1, and Porsche 928 GTS were? Remember hanging posters on our walls, idolizing the wedge-shaped awesomeness and iconic styling of the DeTomaso Pantera or the Ferrari 308? How can we forget?
After all, every time we see a Countach out in the wild, we drop what we are doing, watch, and listen to it go by, remembering those posters. But one thing we may have forgotten is how fast they actually went? Or, more importantly, how slow they are by today's standards. Yes, it's been 30 years and cars have come a long way. But we still think of a Countach as a fast car, right? Not when you consider the fact that a 2011 base, V6 Mustang will outperform it in most areas.
Jalopnik was nice enough to dig up a 1981 issue of Popular Mechanics, where legendary racers Phil Hill and Stirling Moss put 16 of the wildest 1981 production cars through their paces on the track to find out who was the performance king, with somewhat surprising results. Because we're awesome, we've included the results table for you, but check out the entire article via Google Books. For the record, Dragtimes reports the 2011 V6 Mustang as running a 13.7 @ 102 mph.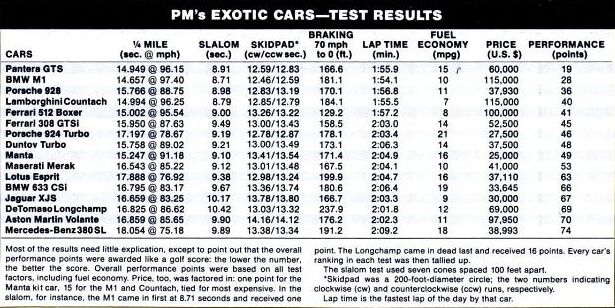 Published May 10th, 2010 4:28 PM
Popular Articles
Latest Comparisons
Car Buying Tools