1 View
Auto Execs Skeptical of EV Success
January 5th, 2012 12:45 PM
Share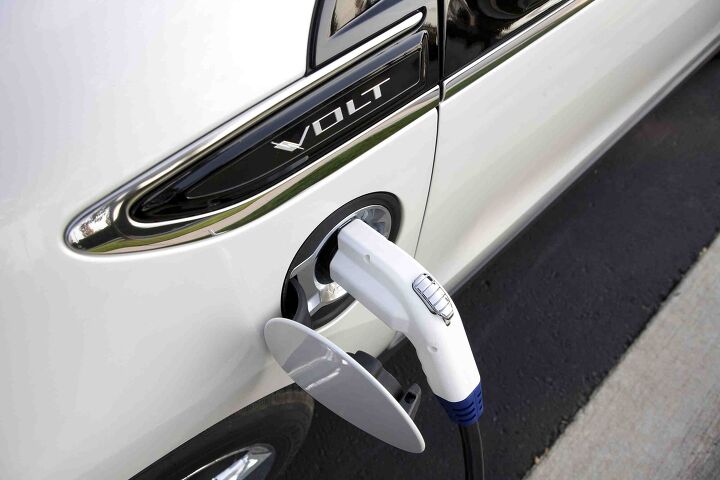 Despite all the current hype surrounding Electric Vehicles and the seemingly huge amount of money some automakers are investing in them, a recent survey among global auto executives by consulting firm KPMG revealed that most are skeptical about the future success of EVs.
In fact among the 200 executives surveyed anonymously, two-thirds predict that sales of both Hybrid and pure EVs will only account for around 6 percent of total vehicle sales in Europe and the US by 2025. Nonetheless, it appears a large majority still think automakers will continue to invest large in EV technology, regardless.
Around 81 percent of those surveyed said they anticipate larger investments in battery technology for EVs, some 85 percent predict more investments in electric motor development, while 76 percent see greater resources being allocated to electronics designed for EVs.
From the results of the survey, Gary Silberg, KPMG's national auto industry leader believes that many automakers are "hedging their bets. They are saying that we don't know yet what the winning vehicle technology will be for the future, and so they are going to invest in all of it and let the market decide."
Besides EV technology, the survey also revealed that many executives, from different parts of the world, believe that Chrysler and Ford Motor Company will gain global market share over the next five years, 47 percent predicting Ford's market share will increase, while 31 percent believe Chrysler will show gains.
According to Silberg, these findings are indicative of a more positive public perception of both companies, which will translate into greater global sales and market share.
[Source: Automotive News]
Published January 5th, 2012 12:45 PM
Popular Articles
Latest Comparisons
Car Buying Tools