1 View
Roush Announces Ford F-150 Supercharger Kits
January 13th, 2012 1:30 PM
Share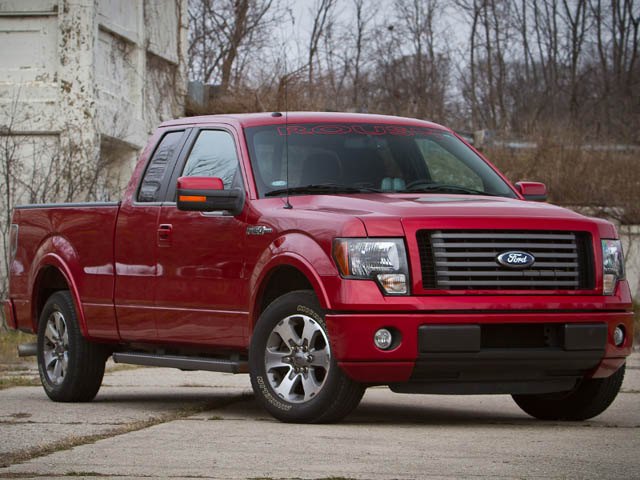 Roush is to Ford what steroids are to athletics. While their modified vehicles are certainly less than common on the road, we usually see them materialize as Mustangs. That wont be true this time.
Instead, Roush Performance is going to work on the 5.0- and 6.2-liter V8 F-150 trucks. Customers have the option to buy a non-calibrated kit, or a pre-tuned version according to Roush specifications. Both kits take advantage of new Eaton rotors that reduce noise, increase air flow and consequently offer greater power potential.
The kit includes the supercharger, of course, as well as a cold air intake, 100mm mass air flow tube, a twin 60mm throttle body and a bigger intercooler. The tuner version of the kit is available now for the 5.0-liter model, while the Roush spec version will be available in early February. Properly installed, the kit is expected to boost your truck between 140 and 175 hp for a total 500 to 525 ponies.
Try fitting that kit with the 6.2-liter and you jump up to a whopping 700 hp. The tuner kit fitted to that model, however, won't be available until a week from now and the tuned version in April.
Dont forget to read the sticker before you label this one a "buy," as these kits will set you back $6,199 to $6,499 before the cost of installation. As with any serious engine modifications, make sure you talk to a qualified mechanic before tinkering. For example, these kits don't come with new fuel injectors, something you'll need before installation. A Roush salesman said during a phone call that they aren't including injectors in the tuner kit because people often prefer to choose their own.
They can include injectors with the kit for the 5.0-liter engine but don't currently offer injectors for the 6.2-liter engine. When the tuned version ships, they say it will include everything necessary for complete installation.
Don't have the V8, or just uncomfortable with engine surgery? It's ok, there's no need to feel left out of the fun. You can still bolt on a roush cold air intake to any F-150 and all models for between $340 and $400. High performance exhausts are also available on all models save the 3.7-liter V6.
Published January 13th, 2012 1:30 PM
Popular Articles
Latest Comparisons
Car Buying Tools